I've always wanted to go to Japan. I mean, I want to go everywhere in the world if I can, but you know: Hello Kitty.
Also, as far as I know, Japan is the only place where you can hire two cats to be your tour guides. So that pretty much sounds like all my dreams come true.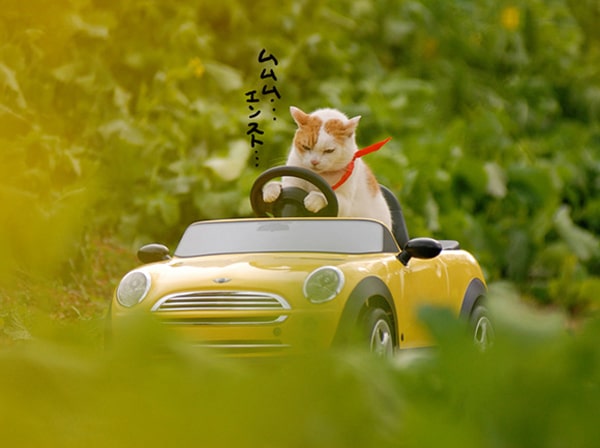 Meet Nyalan and Deshi, the adorable mascots of Jalan, a Japanese travel site. Did you know "nyan" is what kitties say in Japan? Anyway, the two felines are here to show you around. Try not to be distracted by their cuteness — you're going to miss out on the whole entire trip if you don't resist the urge to Instagram them with their tiny, adorable suitcase collars.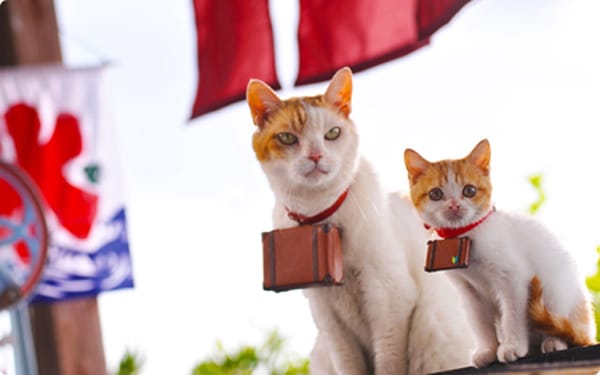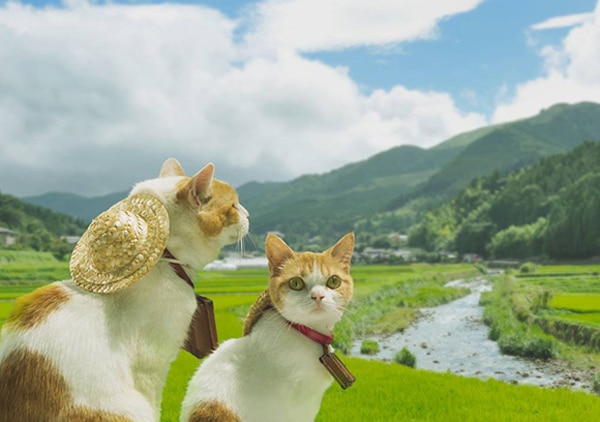 Now, I know what you may be thinking: Liz, if I plunk down three grand to go to Japan and be shown around the country by these two cats, how can I be sure they won't just spend their time grooming their nether regions? Fair enough, I understand your concerns. Fortunately, here is a photographic preview of what a tour from Nyalan and Deshi would entail.
1. First class travel accommodations
Pink seats and smiley face bento boxes. Sold.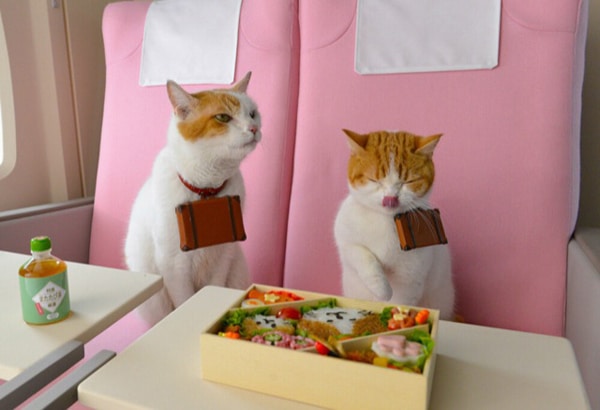 2. An introduction to basic Japanese etiquette
Because cats have the best manners, am I right?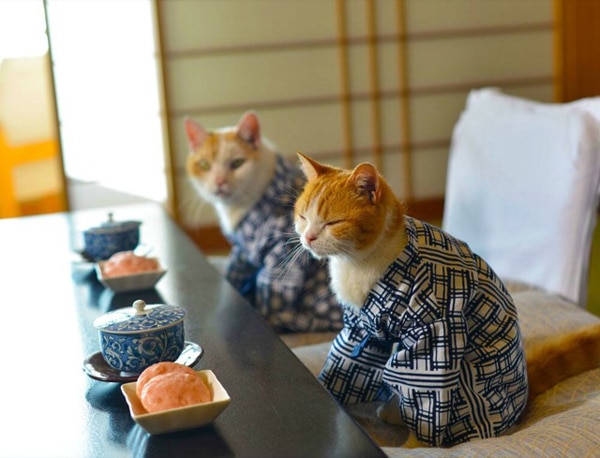 3. Some of the best local shopping
Take it from Nyalan and Deshi — they know the best places to get the best deals on truly unique items.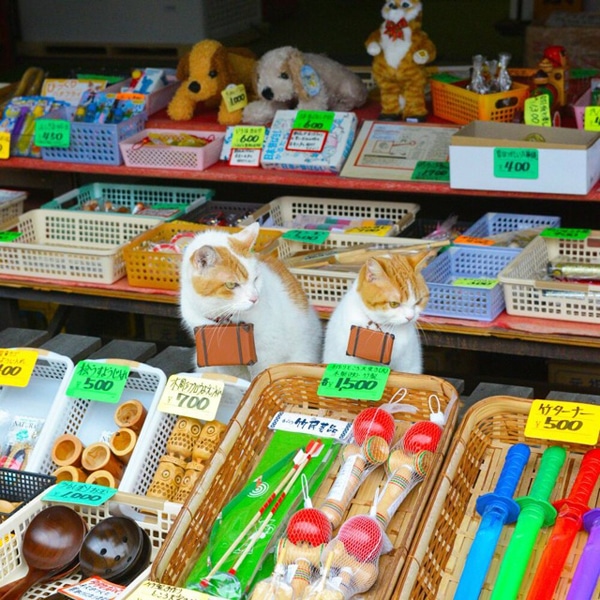 4. Is that a bowl of mushrooms?
This isn't that kind of trip!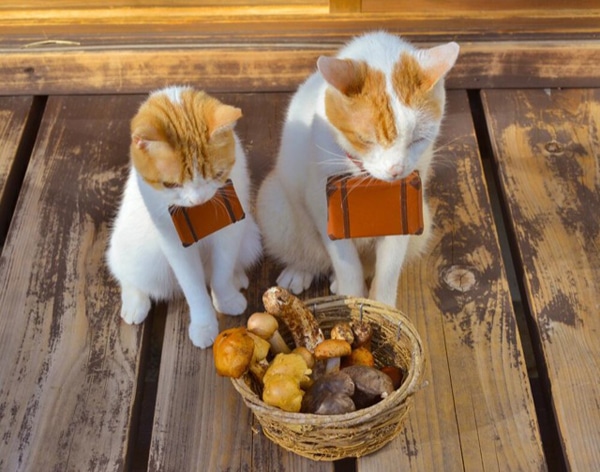 5. The best little known places to eat
From the country that perfected the art of eating fish raw  from two cats.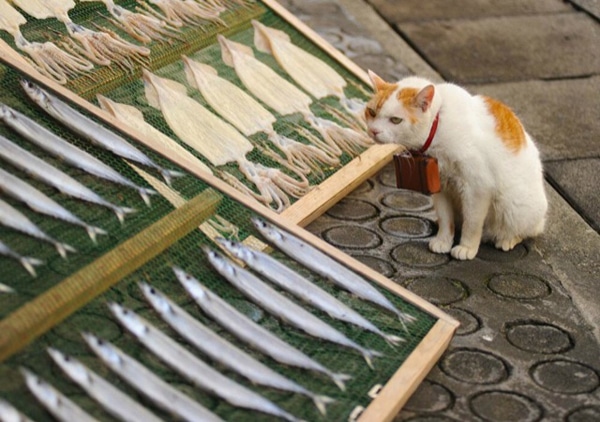 6. Where to go to relax to the max
I need to be there.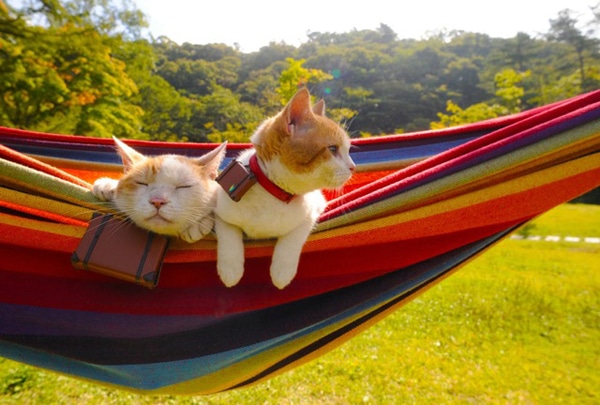 7. General adorableness
That's all I really need.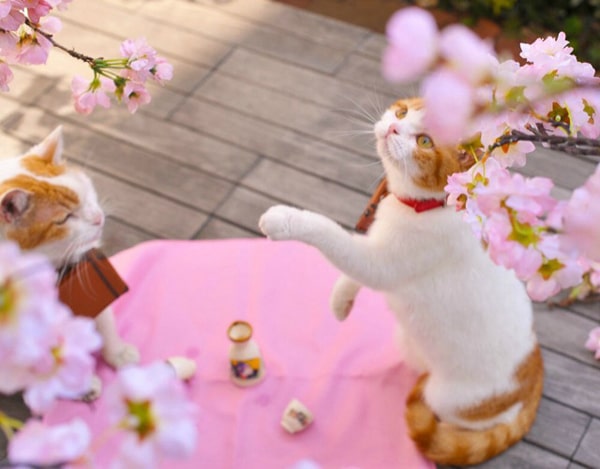 And oh my gosh, here's a video. I am dead.
H/T to Love Meow, photos via the Jalan website
Laugh with us:
About Liz Acosta: Catster's former Cuteness Correspondent, Liz still manages the site's daily "Awws," only now she also wrangles Catster's social media. That's why she wants you to follow us on Facebook, Twitter, and — her personal favorite — Instagram. See ya there!