Sadly, we could only pick five finalists for the Cardboard Castles Contest, and we picked them totally randomly so everyone would have an equal chance. However, we received so many adorable entries that they deserve their own spotlight and the honor of eternal bragging rights. So here are 10 of our favorite cardboard castles that didn't make it to the final voting round (go vote if you haven't) because — honestly — these kitties already rule their own vast cardboard kingdoms. We've given them some runner up titles that are worthy of boasting of.
1. Most Well-Guarded Castle
Who needs a dragon when you've got a fierce cardboard lion kitten?
2. Most Tempting to Poke
I want to poke this kitty, but his face is serving up a pretty clear "nope," so I won't.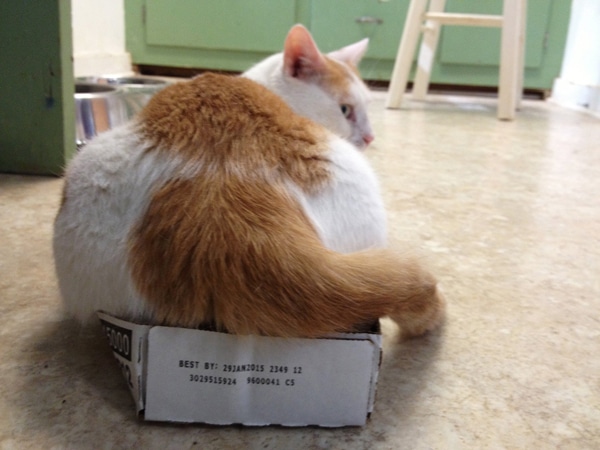 3. Most Likely to Be the First Feline on the Moon
Because this kind of cuteness is almost unearthly.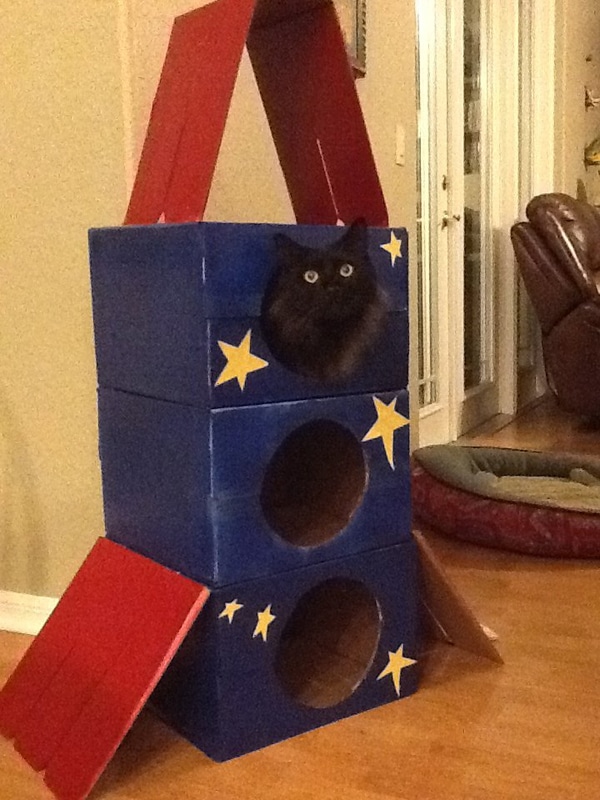 4. Most Likely to Say, "Hewwo"
"Hewwo? Who's there? Why don't you come inside for some pie?"
5. Most Boss Cardboard Kitty
A bow tie and everything, with a caption directing folks to take it up with the secretary.
6. Best Example of Recycling
What to do with all these moving boxes? Oh yeah, build a castle of cardboard — duh!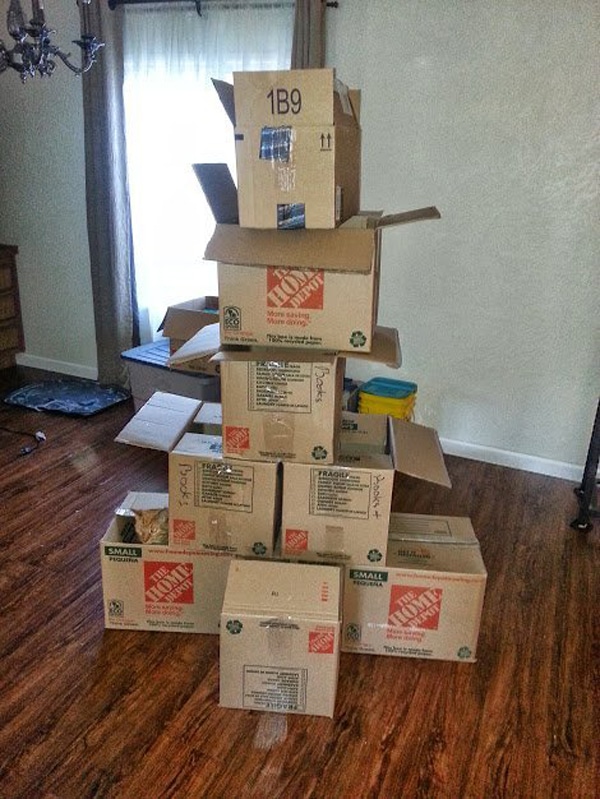 7. Most Creative Reuse of Boxes
A diaper box is reborn as a portal into amazingness.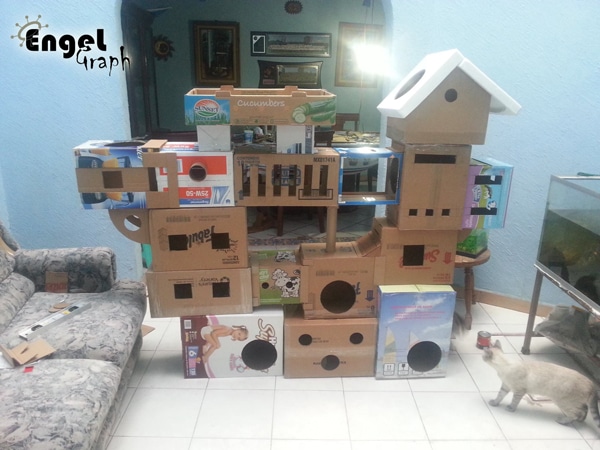 8. Most Likely to Actually Never Set Sail
I don't imagine cardboard resists water very well, but the S. S. Kitty is taking off for the shores of the imagination!
9. Best Dinosaur Eating a Catfish
Don't forget the princess topping.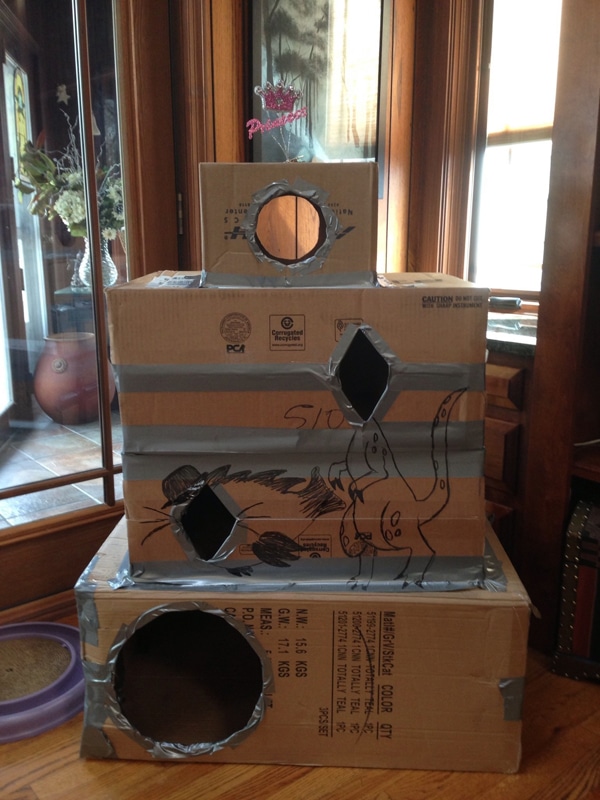 10. Cutest Kitten on a Drawbridge
Because I see kittens perched on drawbridges all the time and this one is definitely the cutest.
Thanks again so much to everyone for your amazing entries and for being a part of the Catster family. If you haven't voted already in the final voting round of the Cardboard Castles Contest, you can cast your vote here.
Top photo by Sunny Ripert
Laugh with us:
About Liz Acosta: Catster's former Cuteness Correspondent, Liz still manages the site's daily "Awws," only now she also wrangles Catster's social media. That's why she wants you to follow us on Facebook, Twitter, and — her personal favorite — Instagram. See ya there!