---
For "the 12 Cats of Christmas," each day we pluck one notable furball who has made a huge and lasting impression on our hearts over the last 12 months and revisit his or her story. Consider it your daily festive feline gift.
Today we brave the wrath of …
5. Colonel Meow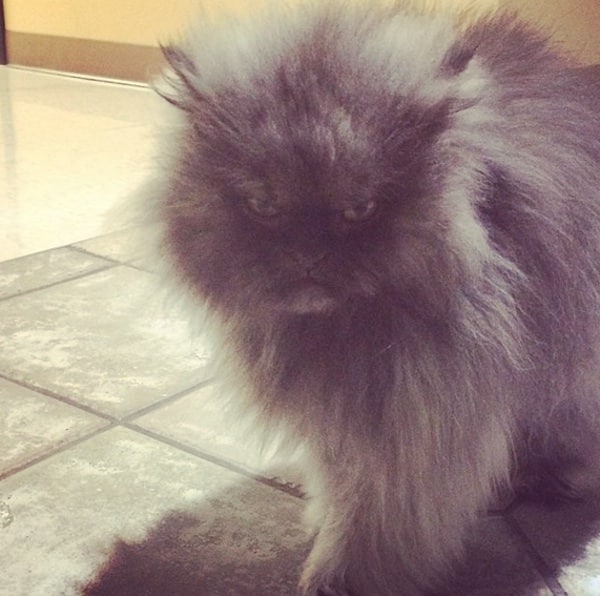 2013 has been quite the tumultuous year for Colonel Meow. The Himalayan–Persian mix first came to fame as a lovable long-haired dictator, as images of his disapproving mug spread through the usual social media channels. He also holds the official Guinness World Record for being the feline with the longest ever hair. But a mysterious illness struck the Colonel as the year progressed and he was rushed to hospital.
Thankfully, Colonel Meow's army of online fans stumped up enough cash to pay for his medical expenses and online reports suggest that he's now back home and furrowing forward with a path to full recovery — complete with daily bouts of aggravating his house pal Boots the dog.
From the Colonel's Facebook page, it also seems he's embracing the festive season by forming something of an alliance with Grumpy Cat.
Revisit the rest of the 12 Cats of Christmas here:
About Phillip Mlynar: The self-appointed world's foremost expert on rappers' cats. When not penning posts on rap music, he can be found building DIY cat towers for his adopted domestic shorthair, Mimosa, and collecting Le Creuset cookware (in red). He has also invented cat sushi, but it's not quite what you think it is.