We think that's actually a pretty unfair question — all these kitties are gorgeous!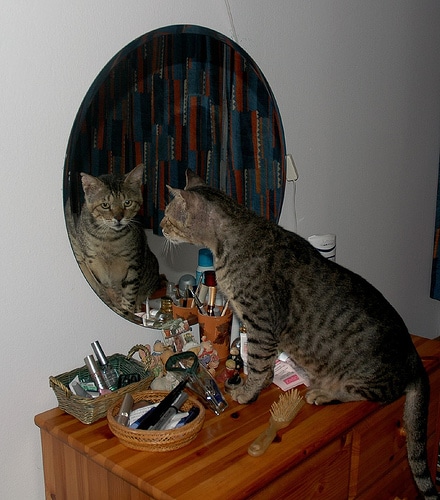 I'll think I'll go for the natural look today. Photo by del's1.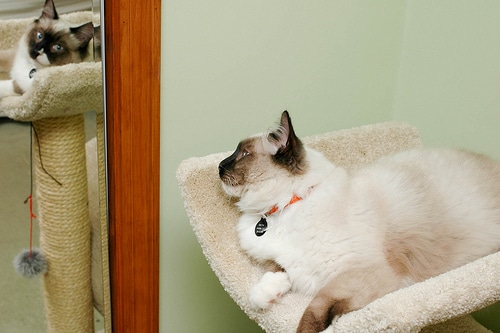 Muta knows he's a handsome man-cat. Photo by robynmichelle79.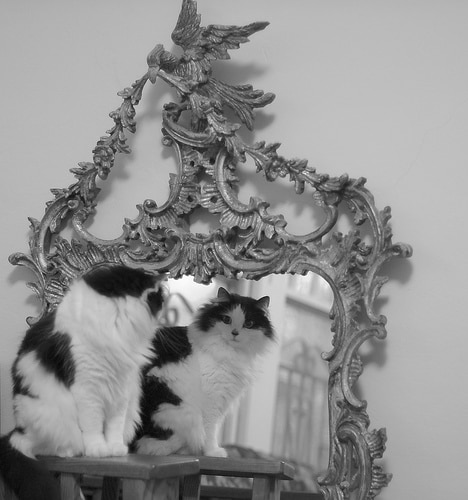 Her Majesty deserves a mirror as fabulous as she is! Photo by brandonrhodes.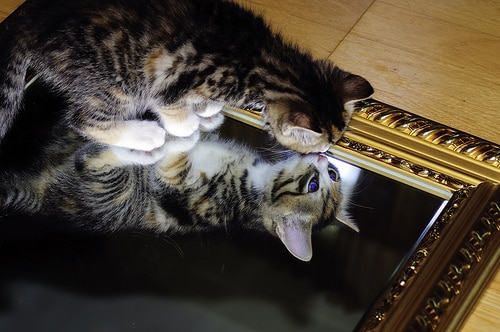 Hello, down there! Photo by DM* Photo.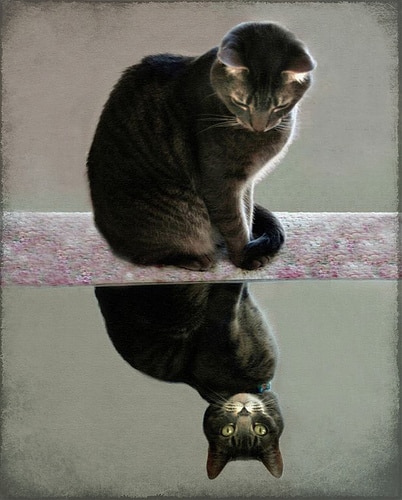 Lily says, "Hey, there's someone down here, too!" Photo by nybray.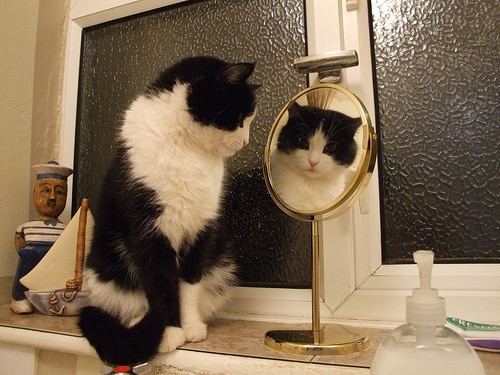 Makeup! Could someone powder my nose? Photo by Toffeecrackle.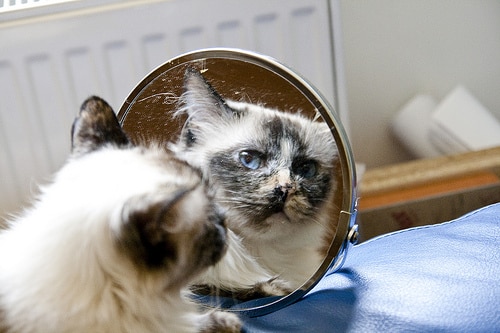 Housekeeping! We could use a little Windex and some paper towels over here. Photo by malpraxis2000.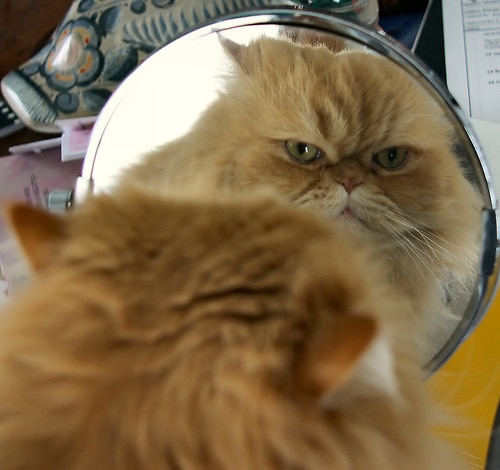 Meh. A mirror. Photo by ajp007.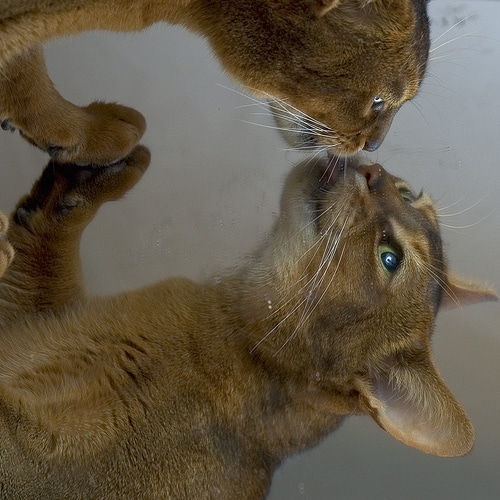 You handsome devil, you. How could I not want to kiss you? Photo by peter_hasselbom.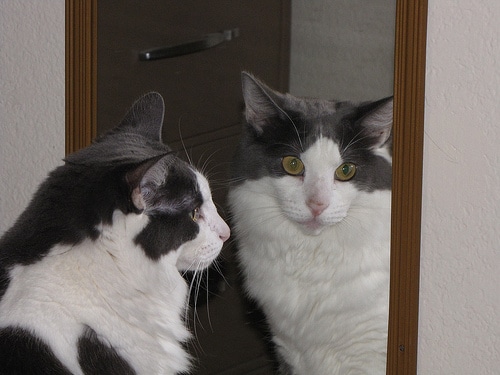 Hey, you two! Get a room. Sheesh. Photo by atina2u.