---
We have our ideas on the origin of LOLcats (hint: It was a misspelled memo sent out from cat headquarters with instructions on how to take over the world), but however the meme started, it has taken over the Internet. Like a cat gripping your skin as you try to shove her into a crate for a vet visit, LOLcats have taken hold. And they don't intend to leave.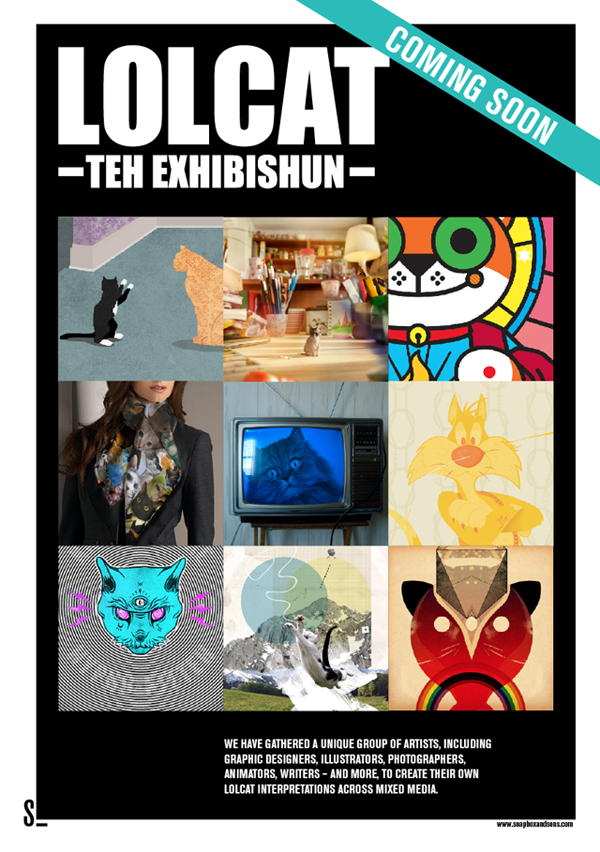 So if you can't beat them, join them. And if you can't join them, worship them. Which is exactly what LOLcat: Teh Exhibishun is about — the worship of the exalted four-legged (or three-legged or two-legged, as the case may be) furry creatures who have us so blindly enslaved we are willing to let them poop in a box inside our houses. (If there's any sign that the cat domination is complete, it's that.)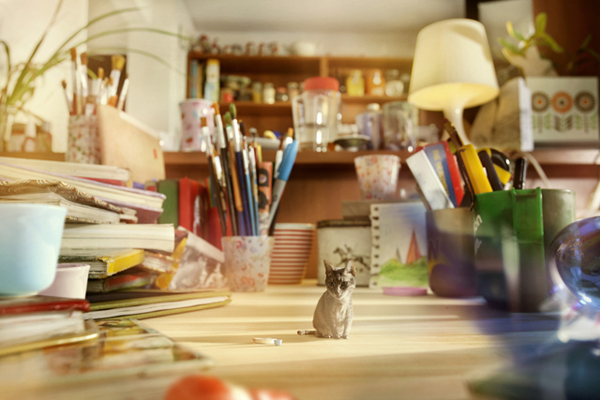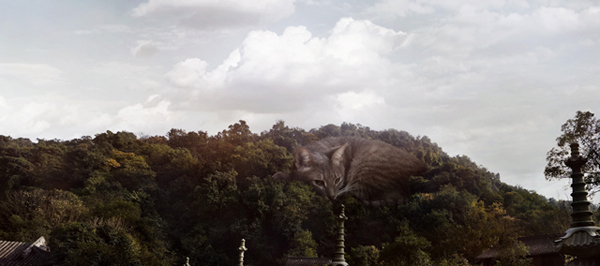 Opening in January 2013 and running through February (we know, it's a ways off, so mark your calendars), the exhibit will feature original work by illustrators, graphic designers, writers, animators, and photographers, ruminating on the cultural significance of cats, humor, and technology.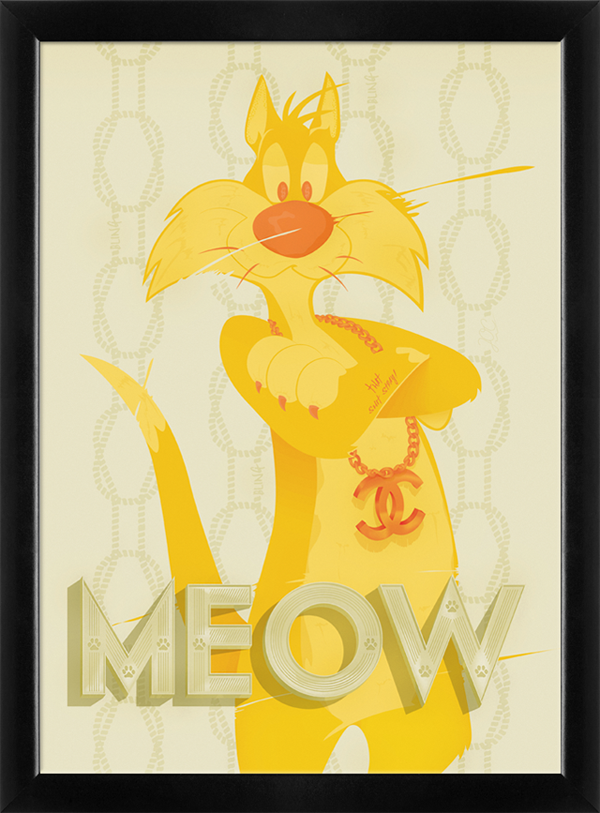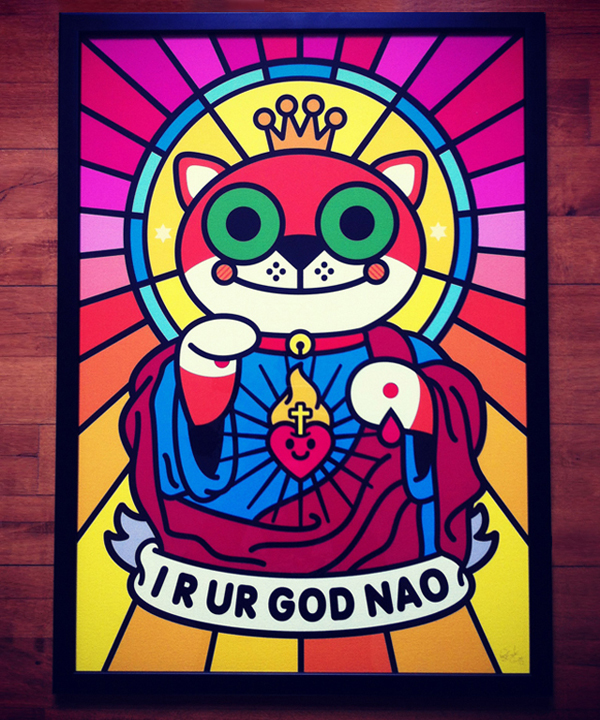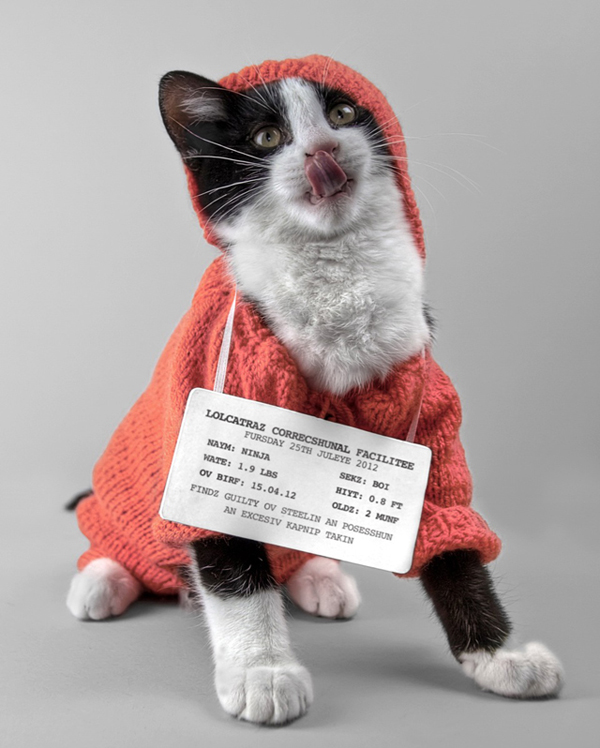 Hosted by The Framers Gallery in London and curated by Soapbox & Sons' Jenny Theolin, the show's got a feature that makes it exceptionally noteworthy: 50 percent of all sales benefit the Battersea Dogs & Cats Home. If you ask us, the show is already a hit!
Story and photos via Laughing Squid