---
You know how in the movies people roll around and sleep and play in piles of cash? Some of us wish we could do that … but the fat cats in these photos really are doing it!
In related news: Some people have too much time on their hands.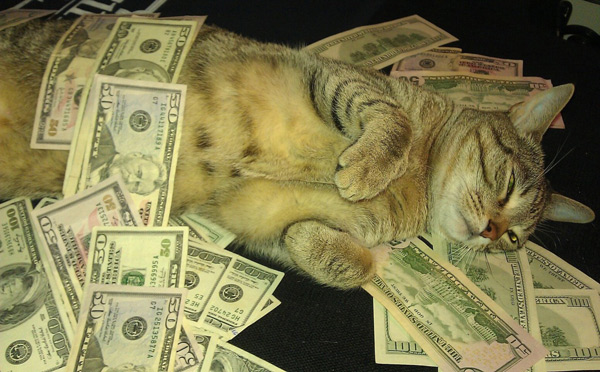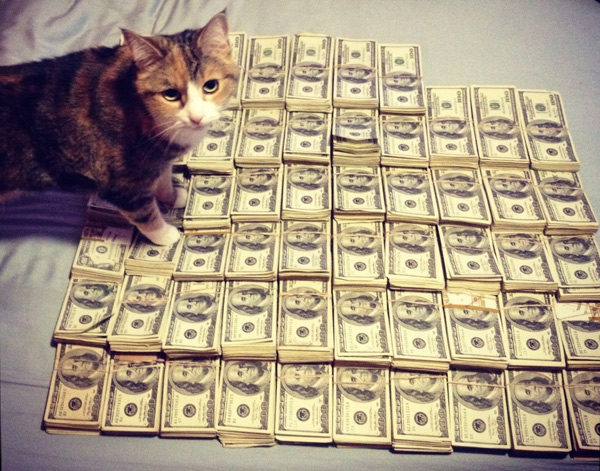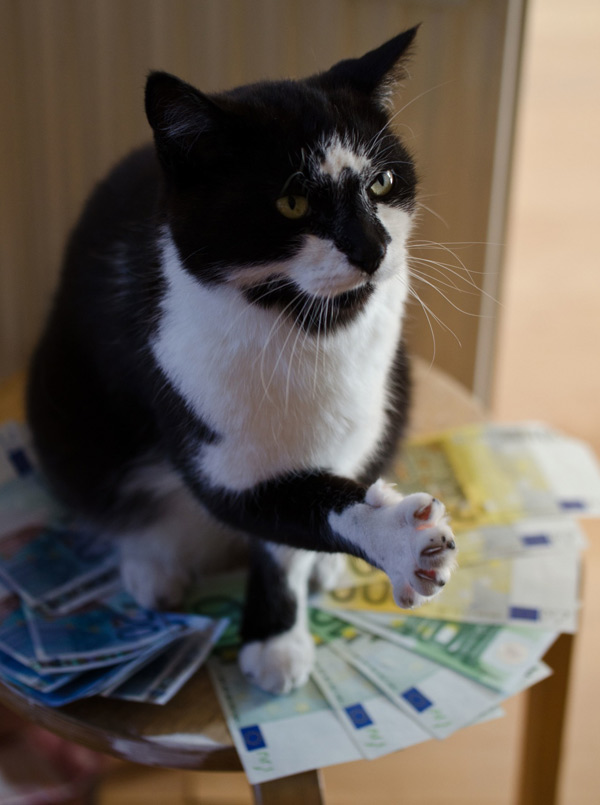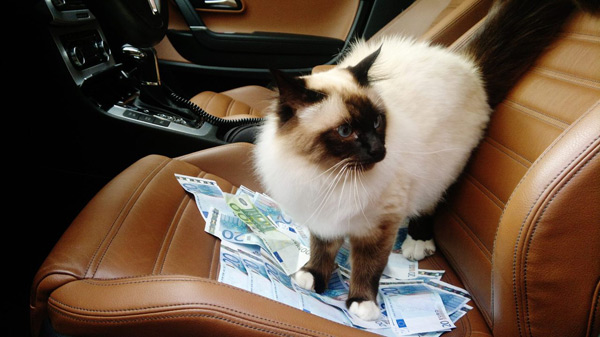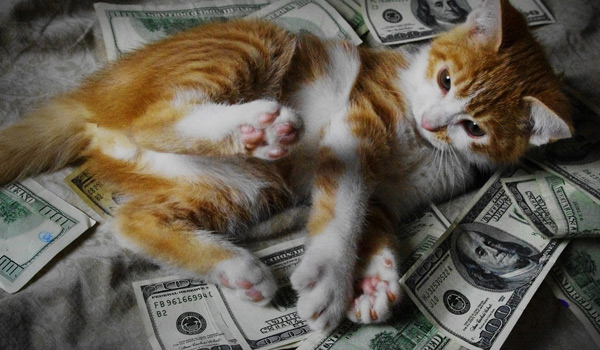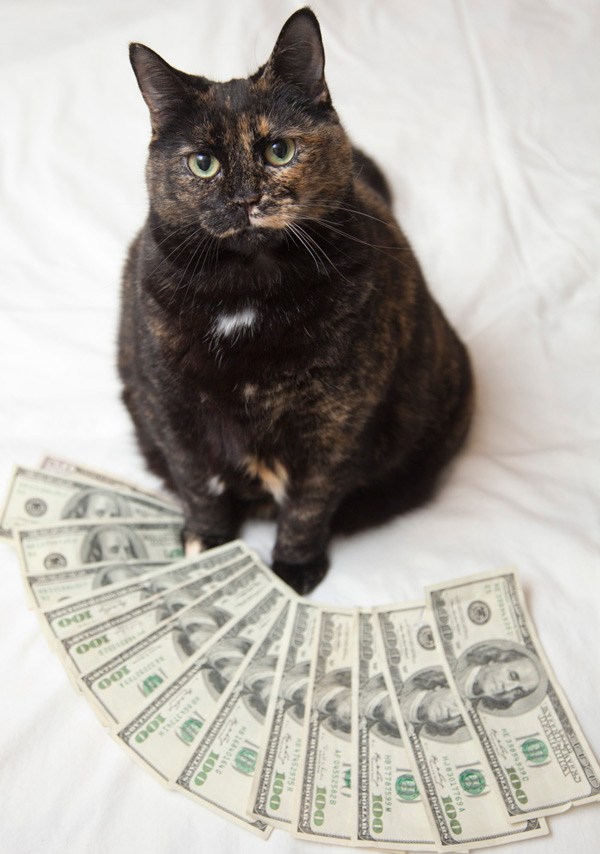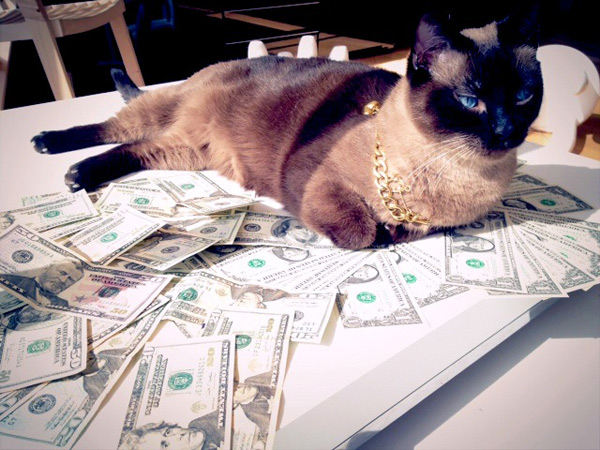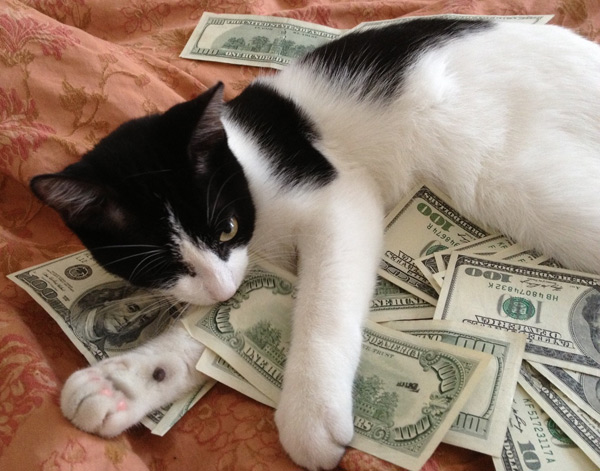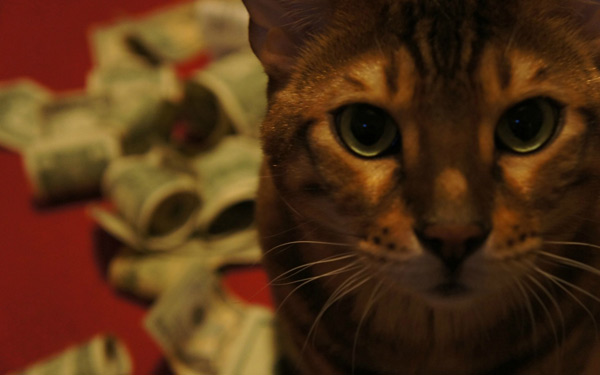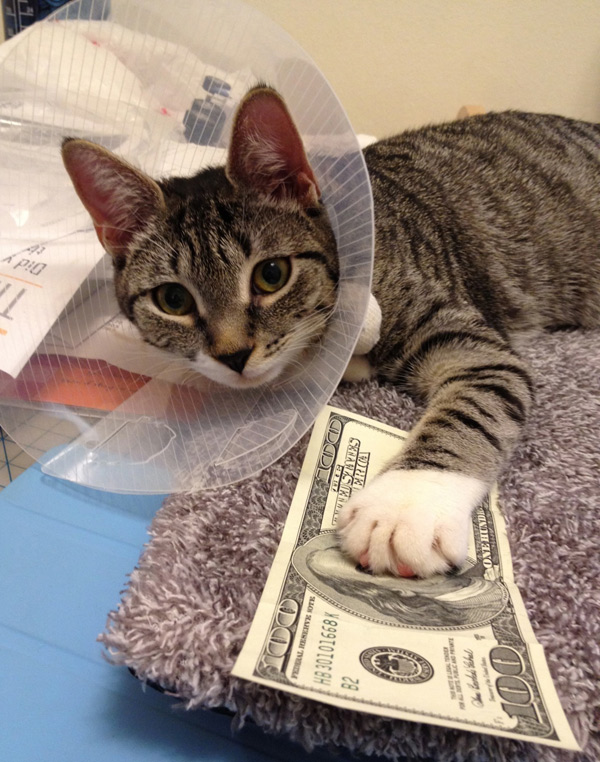 All photos from Cash Cats Tumblr.