Yes, it's the day after Thanksgiving. I woke up too late to hit any sales, so now I'm just sitting in bed with my laptop, languidly contemplating getting brunch somewhere (or just getting the ingredients for a mimosa from the corner store). As usual, I started looking around the Internet, and, as usual, I'm now looking at cat videos.
So I know we've been talking about Miley Cyrus a lot, and look, I'll admit I kind of love that "Wrecking Ball" song. I loved it even more when she porformed it alongside a lip syncing kitten in space because it was basically, like, the manifestation of Tumblr. Genius, right?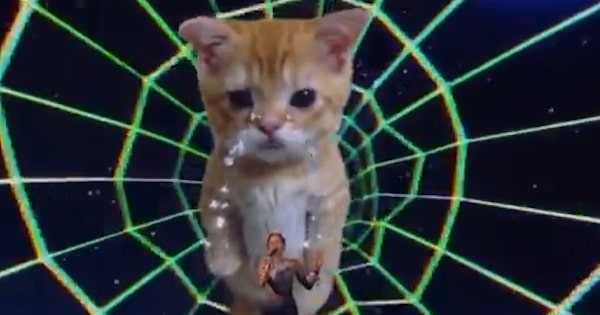 Turns out she stole the idea! From the Internet!
Or maybe it was an homage to Marmalade the ginger kitten who made "Wrecking (Yarn) Ball" before Miley showed up with her digital backup singer.
Here's Marmalade performing "Wrecking Ball" with poignant cuteness with some backup from Cole the kitty. (Don't worry, the kitties play with yarn only under strict supervision.)
Bonus! If you missed out on all the Black Friday sales, you can still get in on a Black Cat Sale.
Okay, no, not really, but as I sit alone in bed on this bright Friday morning fretting over what the wait might be like at my favorite brunch spots, I would probably pay extra for some calming purring.
See more funny stuff on Catster:
About Liz Acosta: Catster's former Cuteness Correspondent, Liz still manages the site's daily "Awws," only now she also wrangles Catster's social media. That's why she wants you to follow us on Facebook, Twitter, and — her personal favorite — Instagram. See ya there!