---
So I just found the perfect addition to my Fabulous Self Indulgent Christmas Day Alone: You know that burning Yule log video you can put on to make your television (or laptop monitor) feel like a roaring fireplace? And you know how I love love looove Lil BUB? Well, oh mah gosh, here's a video of BUB in front of a crackling fire, purring and snoring and being cute as fluff.
Stick a fork in Christmas, people — it's done. Signed, sealed, delivered. Ho ho ho.
New Christmas time game plan:
Sleep in late
Make pancakes, drink a mimosa (or two or ten)
Put on the Lil BUB Yule log (full screen — duh)
Read this new Ursula K. Le Guin book I am jamming on (it's a series called The Annals of the Western Shore and they are divine ÔǪ just so all you YA fantasy junkies know)
Go get dinner at one of five restaurants that will be open on Christmas
Fall asleep to the Lil BUB Yule log
Wake up early and go shopping!
And that's how you have yourself a Merry Lil BUB Christmas.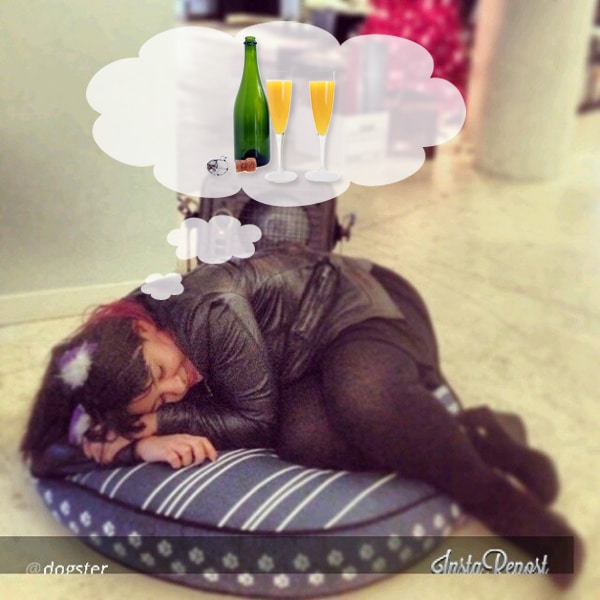 Here's wishing you and yours the warmest season's greetings and many, many hours of joyful cat cuddling.
Check out some cuteness with Catster:
About Liz Acosta: Catster's former Cuteness Correspondent, Liz still manages the site's daily "Awws," only now she also wrangles Catster's social media. That's why she wants you to follow us on Facebook, Twitter, and — her personal favorite — Instagram. See ya there!