---
Our resident musical Cat Lady Sarah Donner is a triple threat. Not only is her hair adorable, she is a talented musician, and she loves cats. She loves cats so much that she opens her home to fosters, caring for them until they can find their own families.
Sarah Donner treats us to weekly songs that answer readers' questions about cats. It might seem silly, but it's a sophisticated learning trick! Put something in song and you're more likely to remember it.
If you adopt a foster from Sarah Donner, however, don't be surprised if the kitten has a particularly musical meow.
In fact, Sarah's kittens are such lovers of music that they performed their own abridged adaptation of Les Mis├®rables (abridged because kittens' attention spans are about five seconds long).
There's nothing miserable about this version of the musical, aptly dubbed Les Adorables. With kittens "singing" selections from the historical novel turned theater performance turned movie, you're sure to giggle.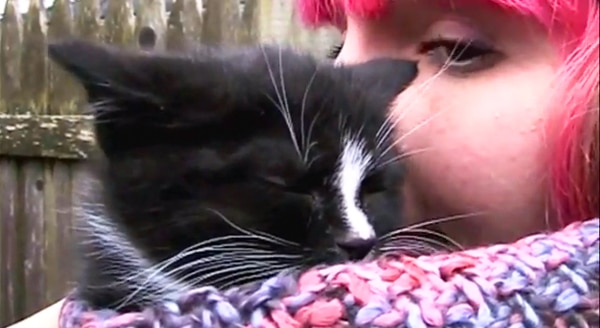 And don't worry — no kitties were harmed in the making of Les Adorables, although when one kitten makes a dramatic exit (stage left), we're not sure we can say the humans behind the scenes were spared. Those little kitten claws are sharp!