You never hear about people taking their cats on vacation. Why is that? What's the issue? After one hell of a summer holiday, we figured out the top ten reasons you can't take your cat on vacation.
1. Once your cat discovers that vacations are all about relaxing, she'll figure out a way to sleep 25 hours a day and the world will end.
2. Taking your cat on a horseback ride is an invitation to murder.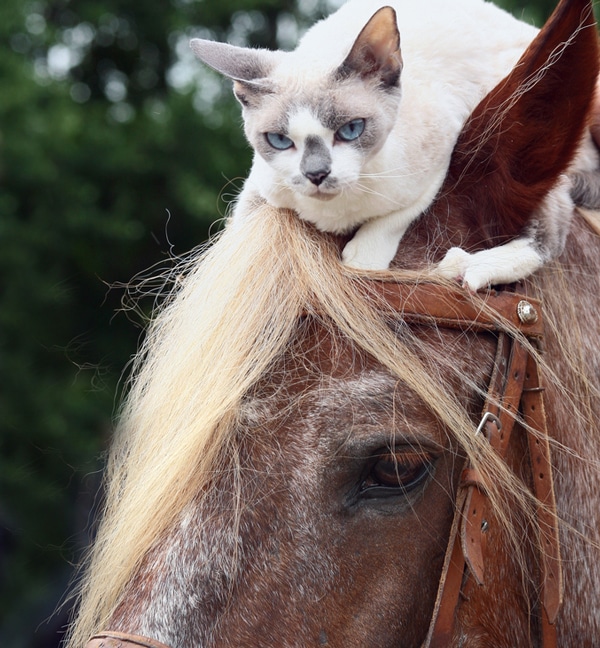 3. You may reach the thundering waterfall in one piece, but you'll have to hike back to your car with your cat attached to your face with her claws.
4. When you go to the beach and your cat thinks she's come across the world's largest litter box, believe us, you don't want to be anywhere near a situation like that.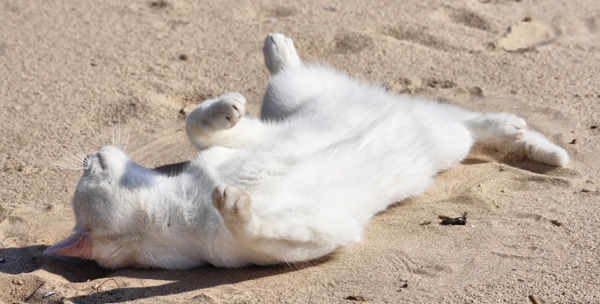 5. If you take your cat on an airplane she'll pay you back by wanting to eat at 3 a.m. for the rest meow of meow her meow life meow.
6. You can never be sure there won't be an all-you-can-eat-squid bar and your cat will end up in jail for aggravated mayhem and assaulting the waitstaff.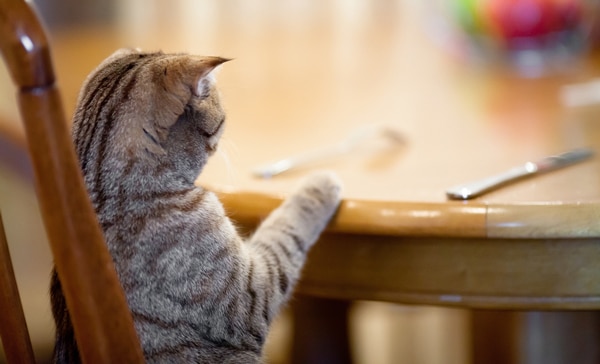 7. Your cat won't appreciate a spectacular Hawaiian sunset because the little prince has never worked a day of his life and is vomiting squid in the corner.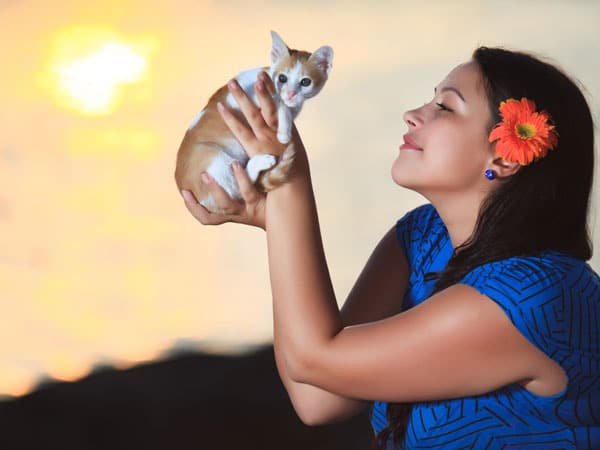 8. If you go whale watching, your cat is going to make a go at the big fella.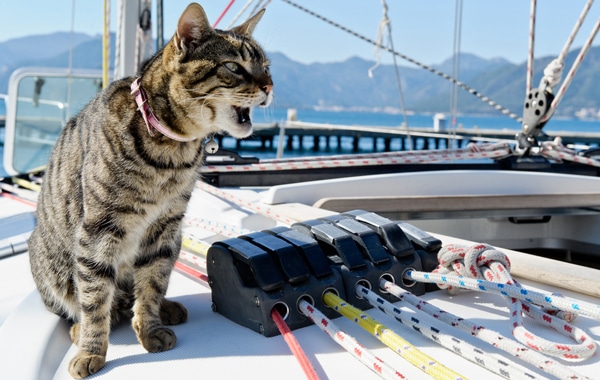 9. Just how many geckos have to die, anyway?
10. The catnip in Hawaii is ermaggahhhh ….