---
When Schr├Âdinger put his cat in a box, we don't imagine this is what he thought he would find. In the original thought experiment, the cat could be either alive or dead, or alive and dead at the same time, or … actually, we're not really sure. Guess that's why it's a paradox. Or a pair of ducks.
But maybe the cat is a pizza? Especially if he put it in a pizza box!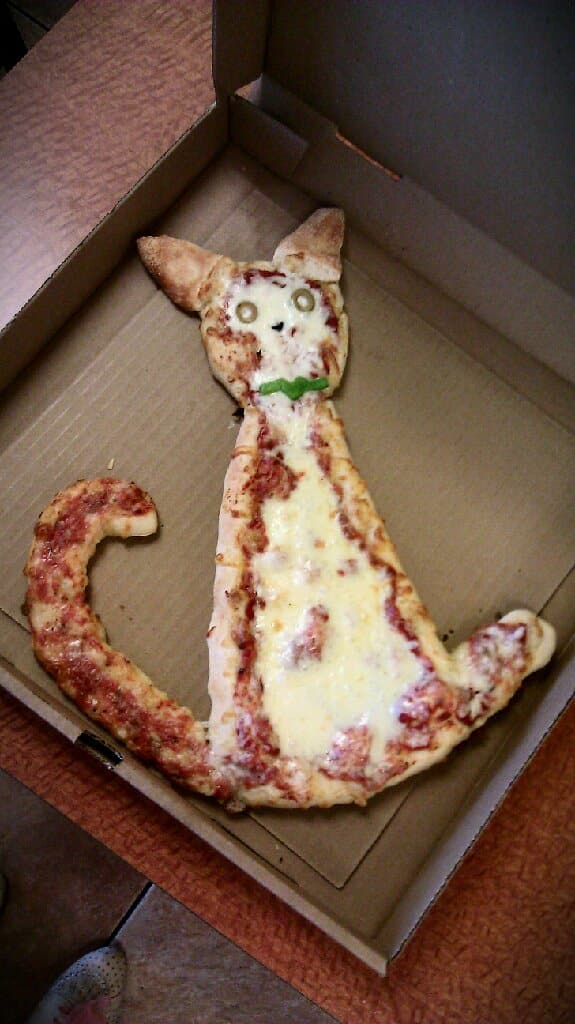 This cat-shaped pizza comes courtesy of Redditor sunoflibya. Complete with olive eyes and a green bell pepper collar, the cheese pizza is posed like a sitting cat. Looks like whoever ordered the pizza is a vegetarian, because there's no pepperoni.
We wonder whether any of our human-food-loving cats will want a piece of this pie. Would that be considered cannibalism? If you really love pizza and you really love cats, you probably can't do much better than this. As another Redditor joked, it's not delivery, and it's not DiGiorno — it's "DiGato"!