---
Oakland electronic duo James & Evander are often on the road, and on their touring adventures they encounter kitties of all stripes, shapes, and colors. With their lilting, atmospheric sound (dubbed "future-pop"), the duo have produced enough of a musical splash to garner a set of admirable tour dates. Their travels have brought them before the mewing faces of kittens all over — and no, we're not talking about their lady fans.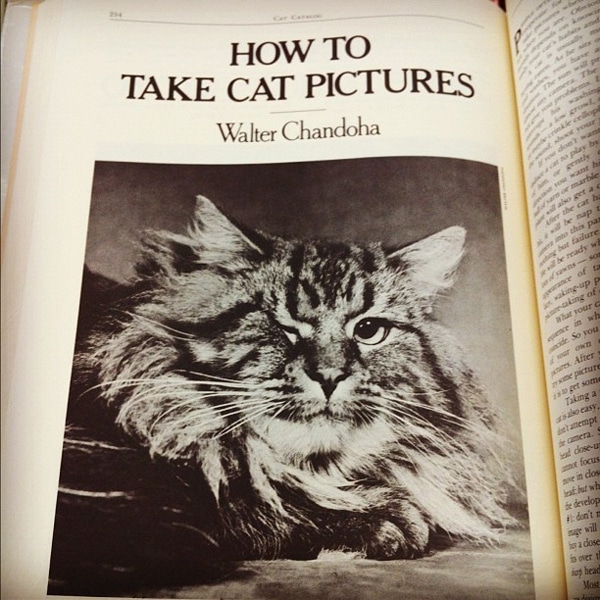 Adam Myatt (the James half of James & Evander) is a self-proclaimed "crazy cat person" who appreciates the natural beauty of the cat. So much so that his Instagram, Cats on Tour, is dedicated to documenting the fabulous felines he meets (as well as synthesizers and "other dudes in bands").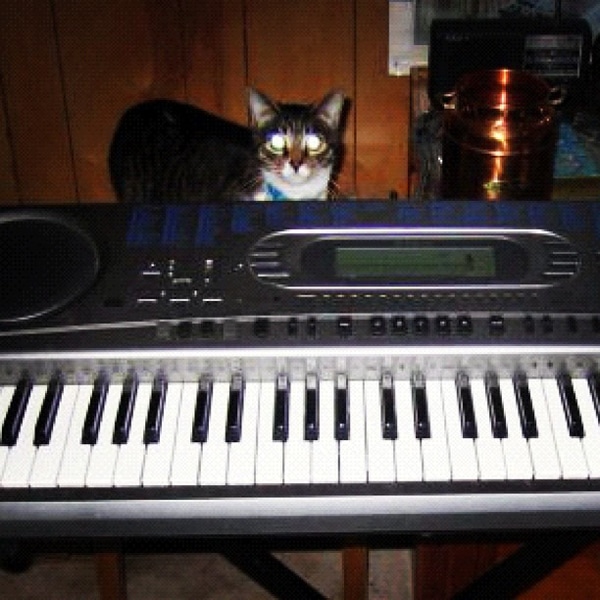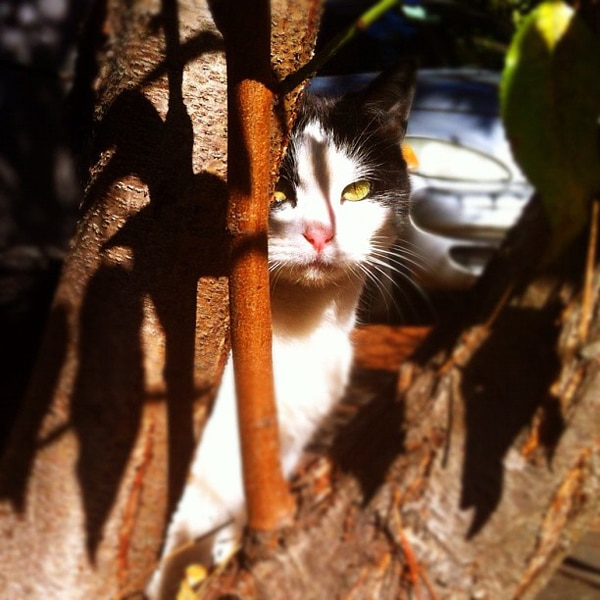 Over time, Myatt collected enough photos to create a limited edition 2013 calendar with the help of some Kickstarter funding. Hoodcats features photos from Myatt's Instagram. Only 100 calendars were printed, and they were instantly snapped up — a nod to the everlasting popularity of cats. Myatt said it himself: "I'm glad there are so many other crazy cat people in the world." We are, too!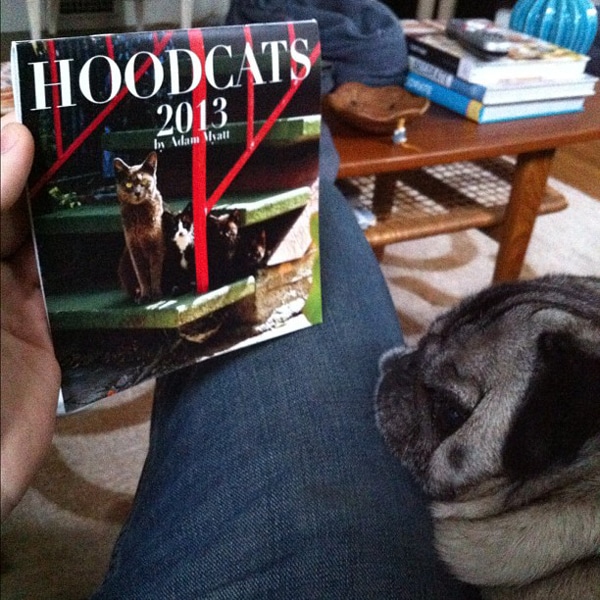 Can we blame him? Cats are definitely inspirational, and we think their music is exactly the hip, cool soundtrack cats would lie around in the sun to. Their cozy tracks totally make us think of swimming through velvety oceans of clean laundry fresh out of the dryer. Um, music video idea?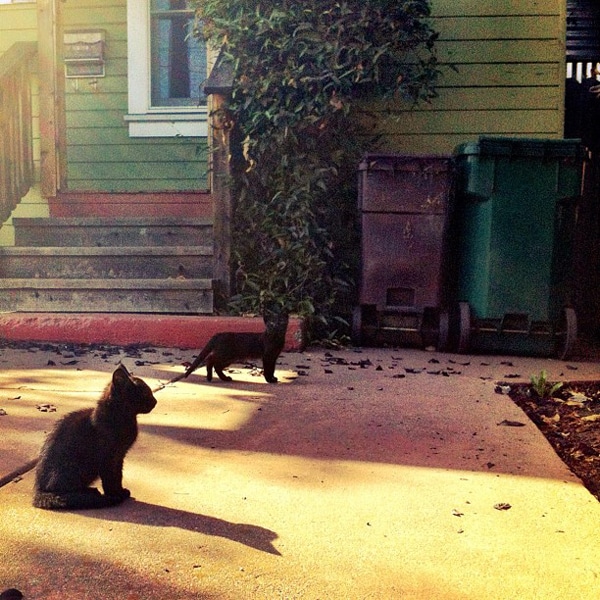 All photos via Cats on Tour