---
Cute adorable sleeping kittens? Meh, pretty cute. Cute adorable sleeping kittens hugging teddy bears? Oh, sweet mother of goodness gracias … YES! The Internet wins again.
Now get scrolling. There are kittens to squee at!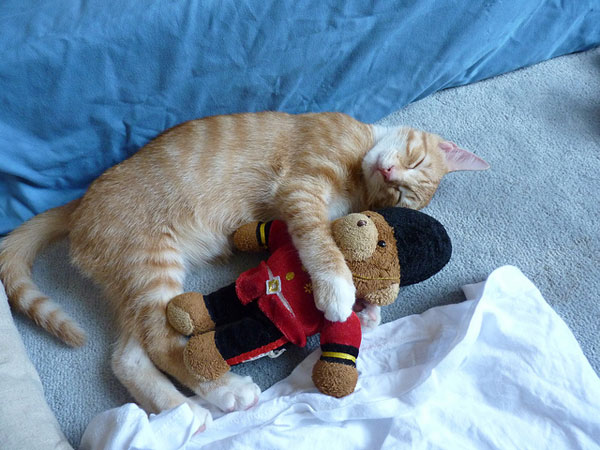 Omar's teddy bear guards him from the monsters under the bed at night. Photo by Pork Nose.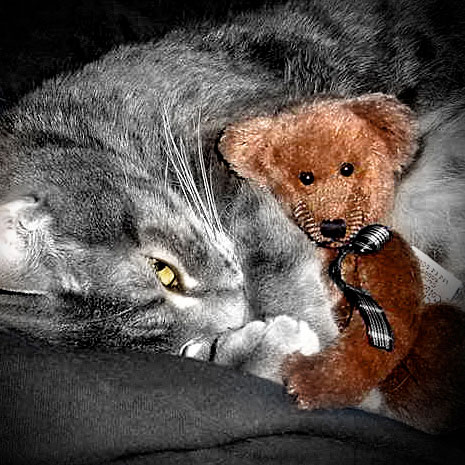 Loki's teddy bear even hugs her back! Photo by cheber56.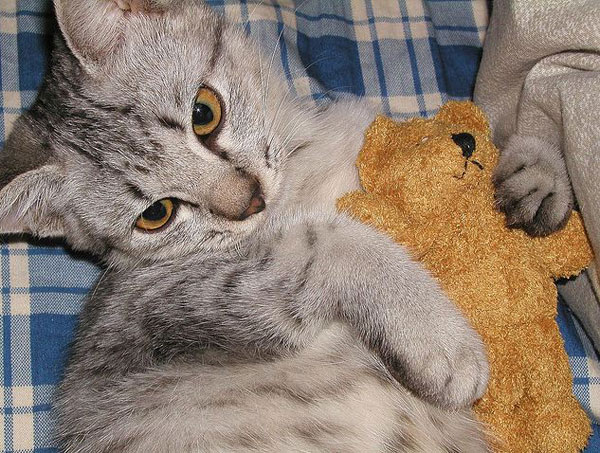 Halftail does a whole lot of cuddling with her teddy. Photo by shimmertje.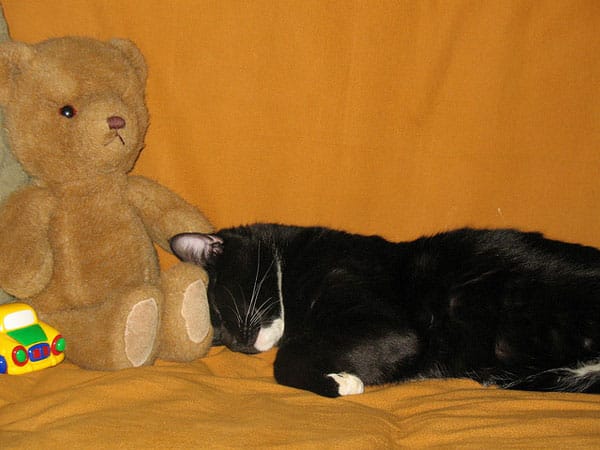 Headbutts are the new snuggle. Photo by Bahamaboz.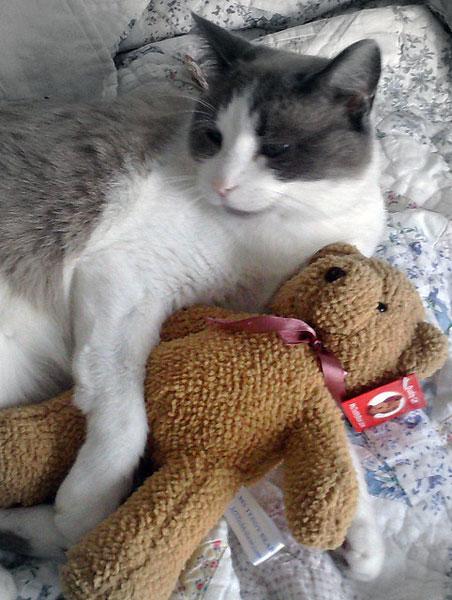 Kitty approves of her new teddy. Photo by Evagoose.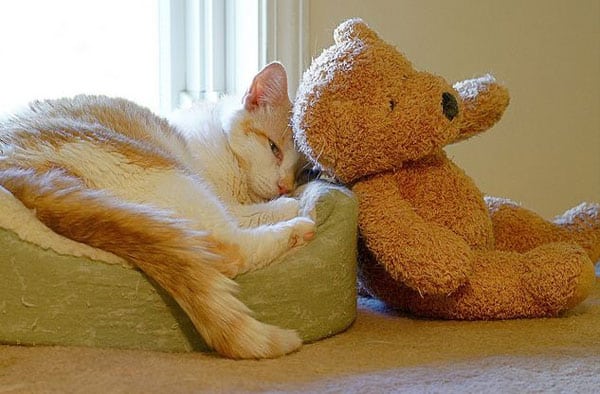 Sweet 18-year-old Penny proves you're never to old to sleep with your teddy. Photo by David.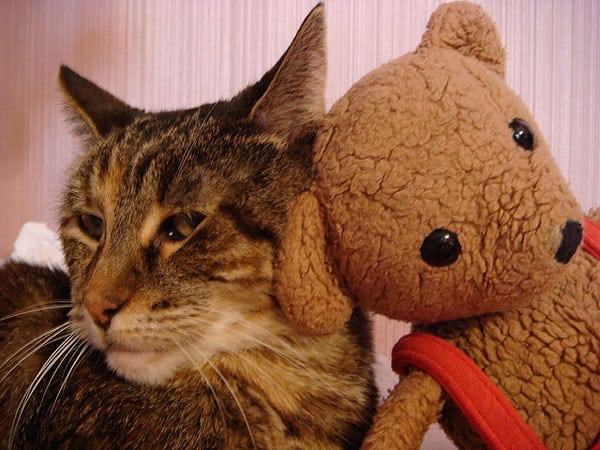 Fergie's teddy looks like he's had lots and lots of love, doesn't he? Photo by rosewood*cottage.