---
Members of the Kinsella family are so close-knit and quirky that they've taken family photos in the same pose every year. We know! Families getting together for photos every year! Almost unheard of! Even stranger is the pose they strike and maintain in every snapshot. When it's time for an annual photo, the two brothers and two sisters line up — brothers on the outside, sisters on the inside — and instead of smiling when they hear, "Cheese!" the two sisters prop their legs up across each other, keeping their balance with the help of their brothers.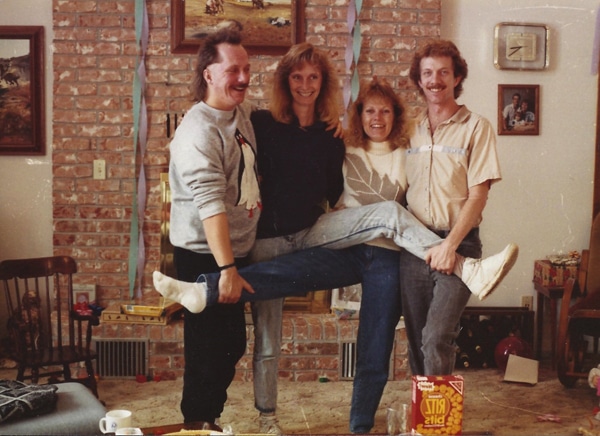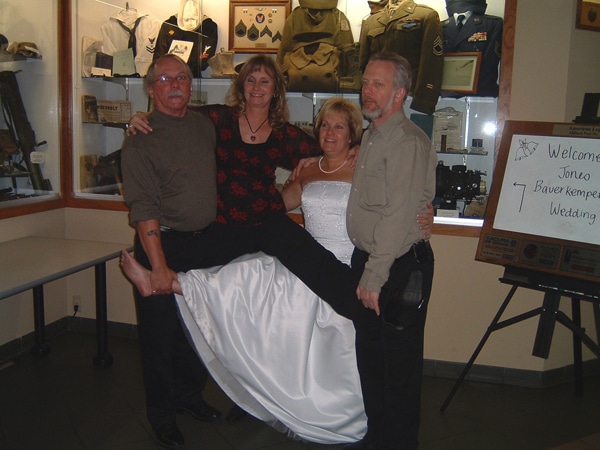 What does this have to do with cats?
In 1999, brothers Mike and Tim and sisters Sharyn and Eileen posed in front of Sharyn's cat-exclusive veterinary clinic to commemorate its opening.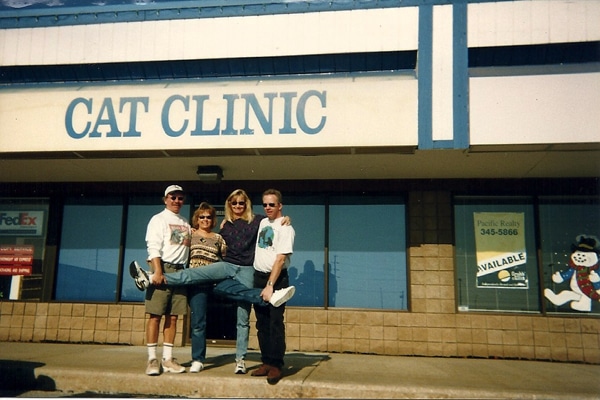 Which got us thinking, "Wouldn't it be funny if a cat photo bombed the picture?"
We looked up "cat photo bombs" and found that, indeed, cats love to photo bomb! And often they photo bomb other cats.
This cat photo bombed her human. "Why ya taking a photo without me?" she said.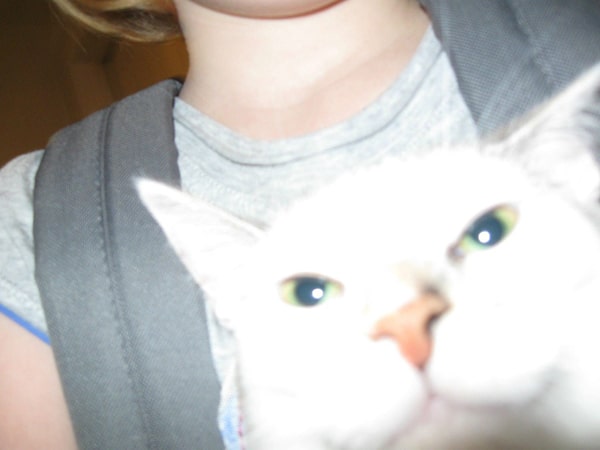 Well, this would have been a nice photo of the black kitty in the background until Ginger got in the way.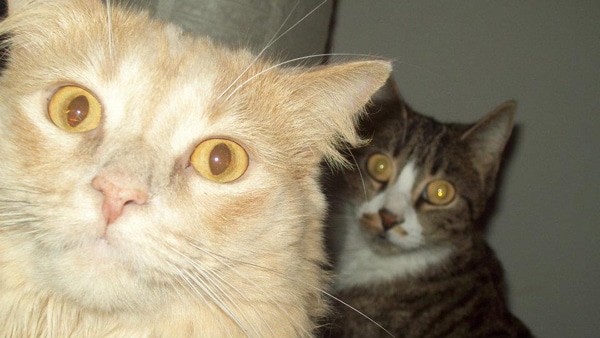 The kitty in the foreground is in for a pouncing surprise!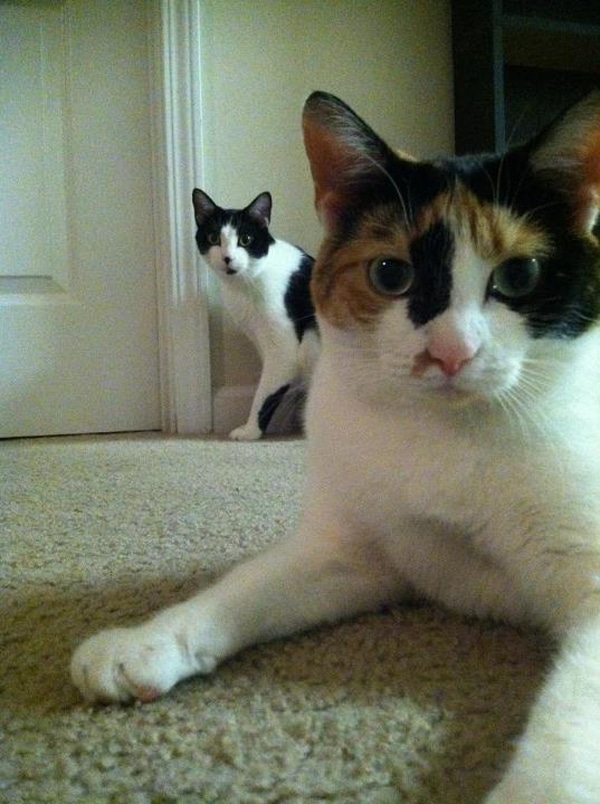 Do you have any photo-bombing cats? We want to see them!
Via Huffington Post