We've talked about how cats and writing go paw in hand — the Contemporary Jewish Museum is taking it one beat further with a collaboration with the San Francisco SPCA. The museum is showing a collection of the photographs of Allen Ginsberg, and no one understands the beat lifestyle more than a street cat. Often born in alleys or under abandoned cars, feral cats operate on the fringes of society, always on the outside looking in.
Featuring cats from the SF SPCA, these photographs showcase the felines in imagery inspired by the Beat poets. Fortunately, the cats in these photos have all given up their traveling days, content to round out their lives in the comfort of a steady home. But here they reflect on their wandering pasts.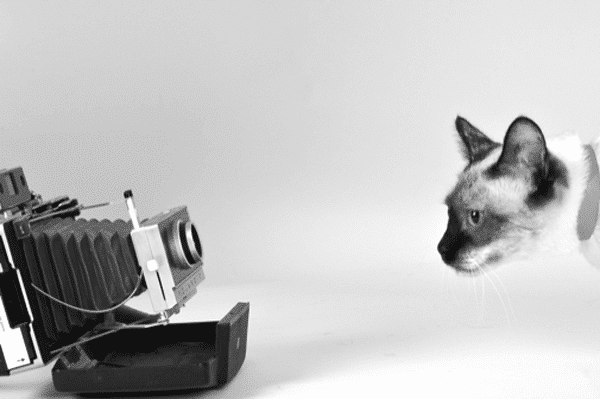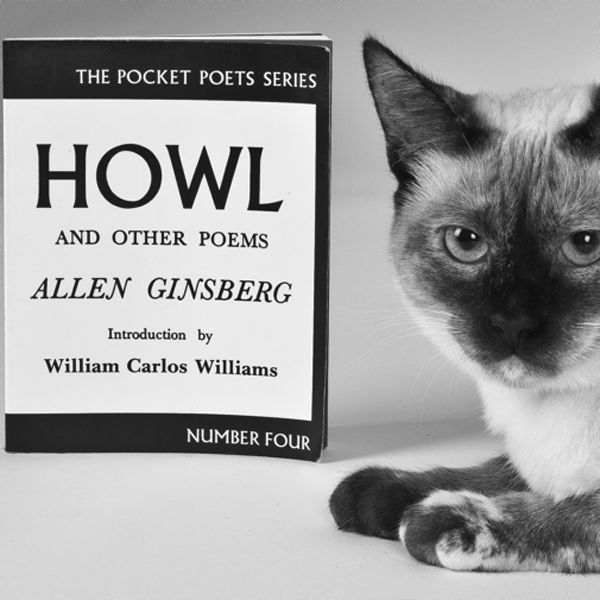 Without further ado, I present "Catnip" by William S. Kittens, in the style of William S. Burroughs:
You'll find the 'Nipsters down on Mission and 16th Street, tails twitching along the wall of the BART station. There's maybe three or four of them — sometimes more and sometimes less — of all coats and colors. The Calico, Tom the Tortie, Fritz, and a kitten whose name we never got but boasted six toes on each paw. One by one they'd been trapped, neutered, and released, their ears scored with a telltale notch.
But that didn't stop us from slinking down Mission to the sausage joint, yowling for 'nip from the cool kids huddled around golden mugs of syrupy slop. There was a lady there — we all knew who she was — and for the right rub, she'd toss you a pillow of the stuff, maybe open up a can of wet food — snap, pop, plop. We sauntered down to El Rio, lounged out in the yard, waiting for it to fill up, for drunk taco carts to drop carnitas into our mouths.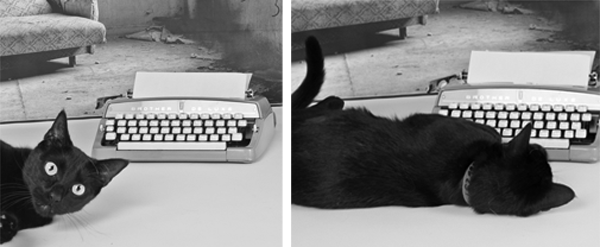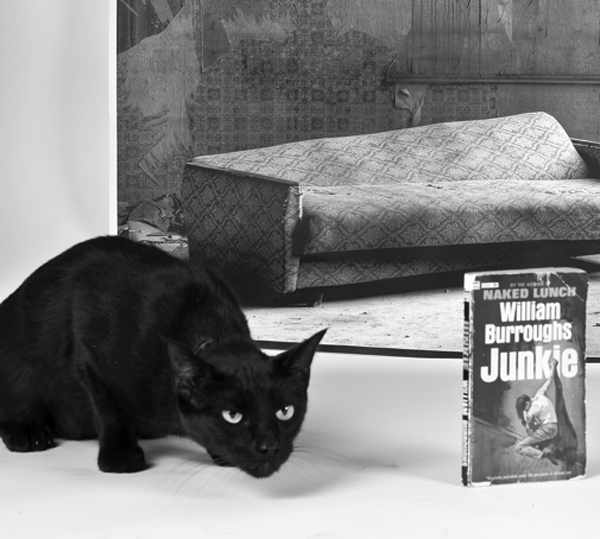 One by one The Calico, Tom the Tortie, Fritz, and the kitten with twenty-four toes all found their ways into heat hearths and warm apartments, where I hear they doze and they drool, kneading deep piles of carpet, their eyes closing halfway, clutching felt mice stuffed with 'nip, unaware of the rain or the carts selling carnitas. The Calico, Tom the Tortie, Fritz, and the polydactyl kitten — the 'Nipsters with notched ears purring away contently.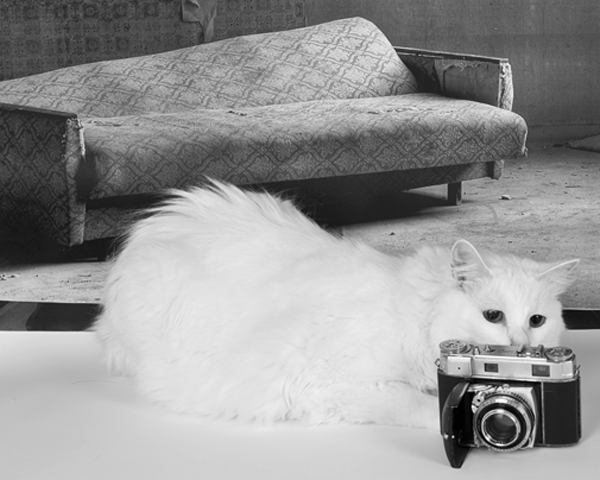 Photos via the Contemporary Jewish Museum. For more information regarding the exhibit, check out the Contemporary Jewish Museum website here.