It's the end of another week … another exhausting week. It's Thursday as I write this. It will be Friday when you read this. I bet you're feeling it too. But bear with me. I need your help.
See, I've already arrived at Friday (mentally) and all I've got for you is this: These four photos of an interspecies meeting of epically cute proportions. And forgive me if I'm all tapped out and I'm asking you to do my work.
Because look at these photos. They're begging for some captions.
In this photo, the cat is all, "Whoa! What the heck is that?! It's like a pigeon, only bigger. I wonder how it tastes."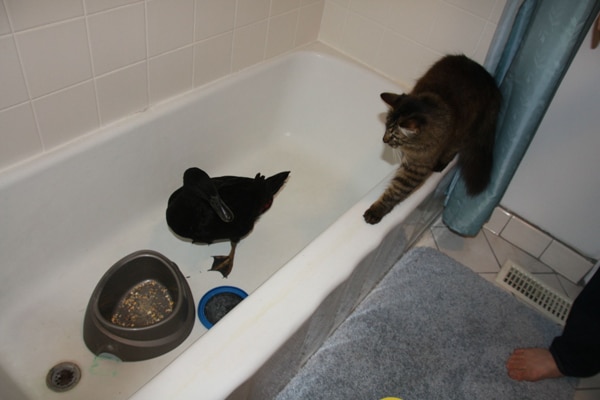 This is all under the watchful eye of some human, I'm assuming, since there's a disembodied human foot in the corner there.
Next the duck is all, "Whoa! What the heck is that?! It's like a tiger, only smaller. I wonder if it will eat me."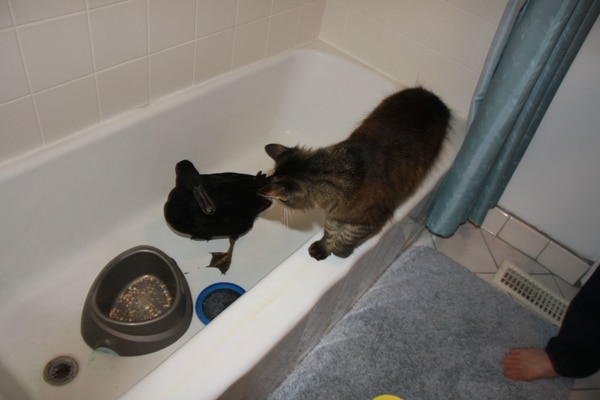 Then the cat is all, "Foie gras, anyone?"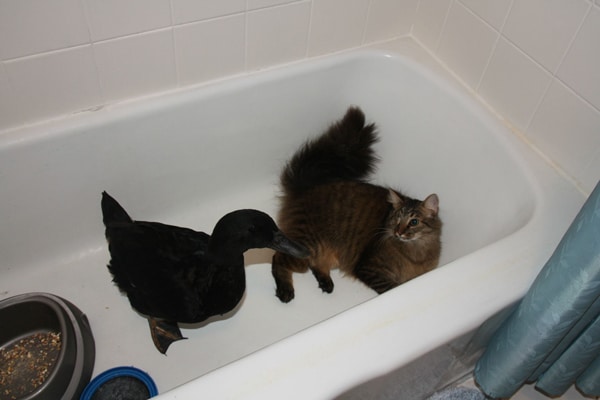 After sizing up the duck, the cat reconsiders — "Naw."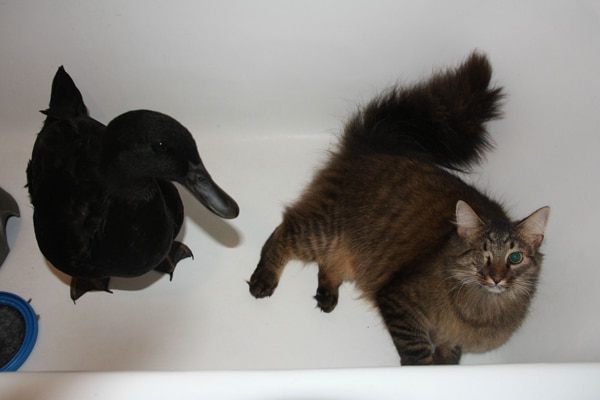 This comment, however, from Redditor javastripped, is the best reaction I've seen to these photos:
So a one-eyed cat and a duck meet in a bathtub.
The duck says:
"What happened to your eye?"
And the cat says:
"Well … long story short, I went to a bad doctor."
And the duck said:
"Hmm … sounds like he was kind of a QUACK."
Aaaaannnd scene. Think you can come up with something funnier? Let's hear it in the comments.
Photos via Reddit
Check out more humor on Catster:
About Liz Acosta: Catster's former Cuteness Correspondent, Liz still manages the site's daily "Awws," only now she also wrangles Catster's social media. That's why she wants you to follow us on Facebook, Twitter, and — her personal favorite — Instagram. See ya there!