New Year's Eve has arrived, and people all over the world will be clinking glasses, midnight smooching and watching the ball drop. I haven't been to a New Year's Eve party in forever — in fact, I can't remember the last time I stayed awake until midnight, New Year's or not. I live in Minnesota, so I consider it a victory if I can celebrate according to East Coast timing. And then I fall into bed. The new year comes whether I'm awake or not, right?
Even though I'm a bit of a low-key partier these days, I've been to my share of crazy parties, even on new Year's Eve. They're pretty predictable — the same types of crazy characters seem to show up at every party. Don't get me wrong — there are some partygoers who don't act excessively in any way. And then there are the ones who indulge in the full-on party experience.
I have a feeling these types of indulgers appear at cat parties as well. Here are my profiles of seven typical guests who show up at a cat-style New Year's Eve party.
1. The one who passes out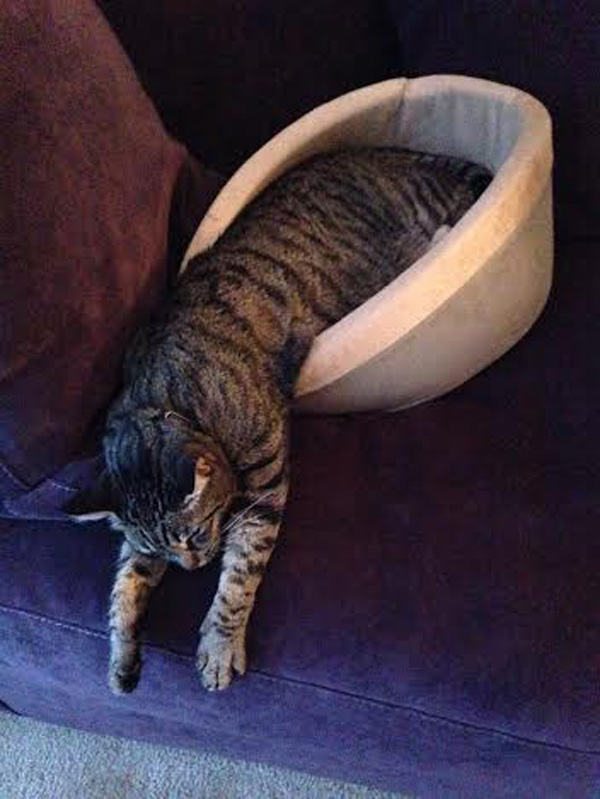 There's always that guy who just doesn't know when to stop. He's having a festive time with his buddies, but isn't keeping track of how many piles of catnip he's had. The next thing he knows, he's waking up in the same strange position he'd passed out at some point during the party. At first he can't remember where he is, but then the flashes of regret flood his mind.
2. The jokester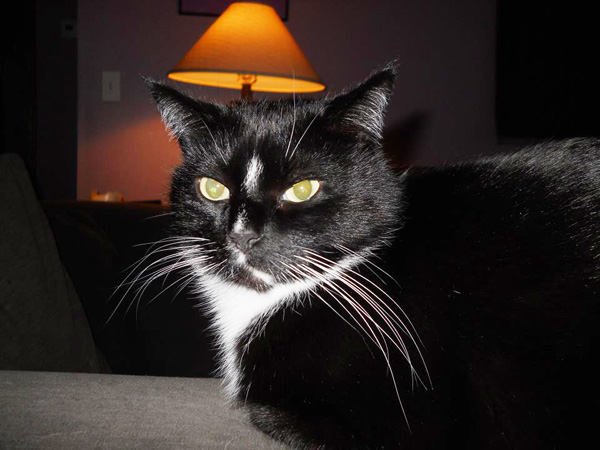 One guest has had just enough nip that he starts acting over-the-top silly. He's the one who wears the lampshade on his head and tells the same "A cat walks into a vet's office" joke over and over again.
3. The cat fighters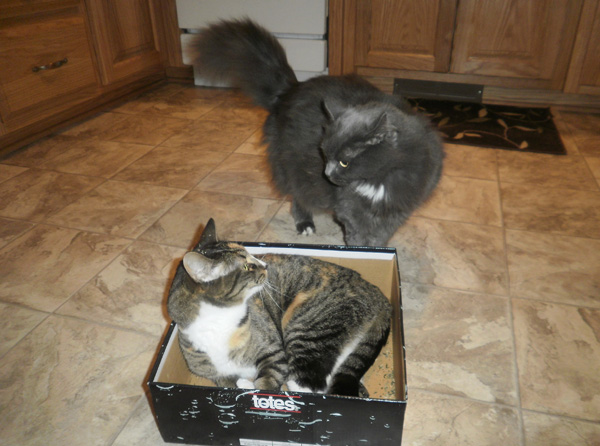 Sometimes too much nip means claws come out and grievances are aired in public. This usually happens at parties when cats are high as kites and suddenly remember that calico tramp who inappropriately bathed their boyfriends or that tom who poached other cats' field mice the previous summer. The fur flies as these grudge-holders settle the scores.
4. The one who won't shut up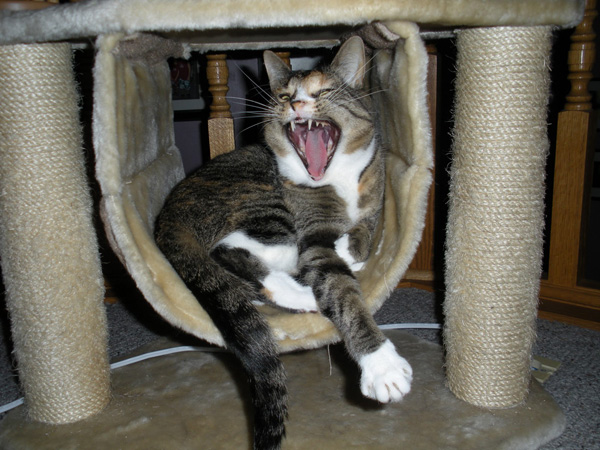 Catnip can make some kitties excessively chatty. No one wants to be cornered by that cat who wants to tell you all about her recent urine test results. Go away already.
5. The flamboyant dancer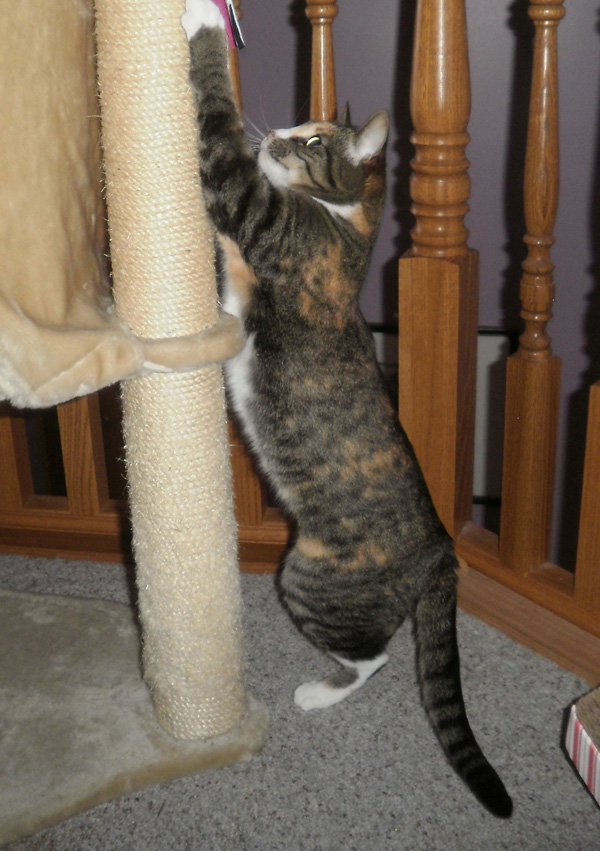 I have a confession to make: This was me, and still is if I've had a couple of drinks and find another party guest who likes to dance. And then we hijack most of the living room area thrashing around to nostalgic tunes from the '80s. Cat parties would definitely include awesome dancers like these.
6. Ball-drop watchers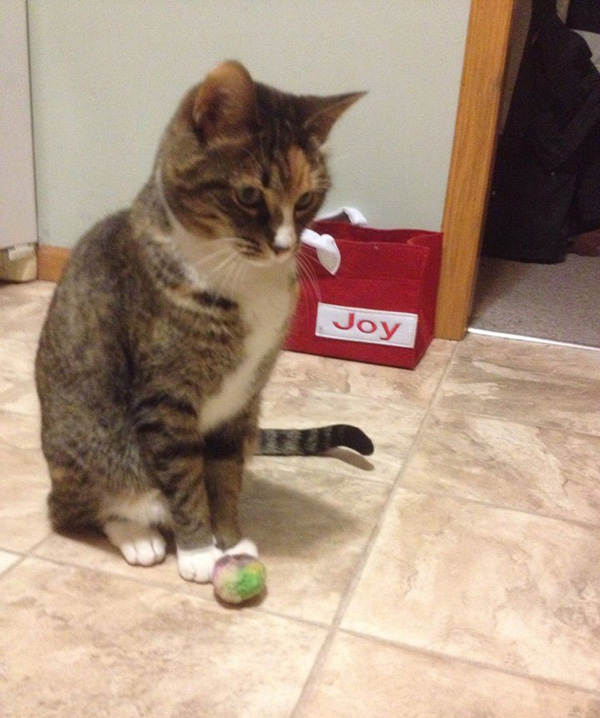 I've never cared too much about watching the iconic ball drop in Times Square, but some party guests simply can't miss it, and become annoyed when others are distracted and don't participate in the countdown. Who wants to see a ball drop more than a cat?
7. The overly friendly kisser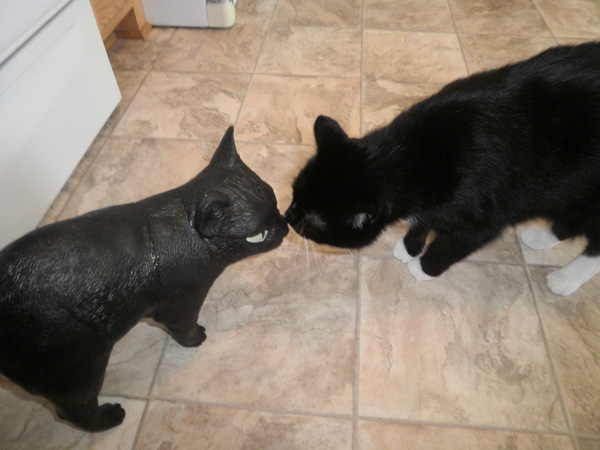 Traditionally, smooches happen as the clock strikes midnight on New Year's. I've been to parties where certain individuals want to get way too up close and personal with as many lips as possible. Catnip will sometimes do that to cats as well. These stoned felines stumble around bathing anyone they can get their tongues on, and some of the advances are not so welcome.
What kind of party guest would your cat be? Tell us in the comments!
Let Catster make you laugh:
Read more by Angie Bailey:
About the Author: Angie Bailey is an eternal optimist with an adoration of all things silly. Loves pre-adolescent boy humor, puns, making up parody songs, thinking about cats doing people things and The Smiths. Writes Catladyland, a cat humor blog, Texts from Mittens (birthed right here on Catster) and authored whiskerslist: the kitty classifieds, a silly book about cats wheeling and dealing online. Partner in a production company and writes and acts in comedy web series that features sketches and mockumentaries. Mother to two humans and three cats, all of which want her to make them food.