---
Every spring break, thousands of young people forget they are sensible adults and behave idiotically for superhuman lengths of partytime. Why shouldn't your cat experience that special rite of passage? Only you can help him do that.
Here's how to celebrate spring break with your cat.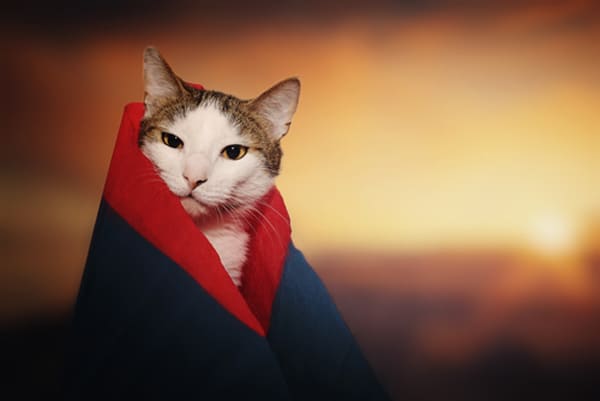 Get the party started by sleeping 22 hours a day.
Take it to another level — blankets all over the living room!
Every time kitty throws up, you throw up.
Every time kitty throws up, scream wooohooo and parrrrrtaaaay.
Every time kitty throws up, don't clean it up and then pass out with your face in it.
Put kitty's water in little shot glasses.
Tell kitty he can poop anywhere in the house, it's all cool.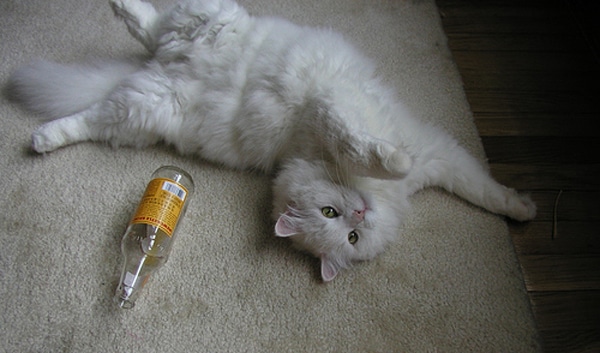 Ask kitty if he wants to enter a wet kitty contest. Spoiler alert! He won't.
Cover the backyard in kitty litter, so it's like Miami beach.
Cover the backyard in dirt, so it's like Lake Havasu.
Take the doors off all the bathrooms — kitty hates those.
Better yet, invite kitty into the bathroom when you go to the bathroom.
"Kitty, care to join me in the bathroom for a pee?"
Play some Skrillex for kitty.
Turn the Skrillex up so kitty can hear it from under the bed in the guest room.
Invite some strays to crash on your couch for a few days.
Have a rap-session with the strays about TNR. #realtalk
Sleep under the bed all night with kitty.
Give kitty water in a beer bong. Important note: Do NOT give kitty water in a beer bong.
Watch Spring Breakers, steal a bird feeder, call your cat Alien and shoot your neighbor with super soaker.
That movie, my God.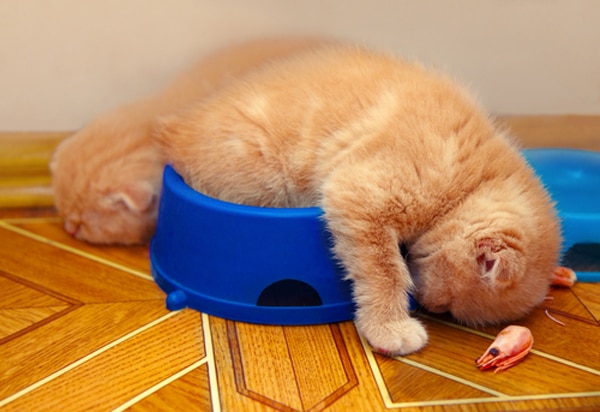 Order a large pizza at 9 a.m.
Forget to call your mother all week.
Get down on kitty's level and twerk.
Buy a margarita cooler from 7-Eleven — consider it a treat for being so great to kitty.
Call a guy and have him bring over some primo catnip. Or just go to the store and buy some.
Even though you want to, don't smoke the catnip.
Please, put down the lighter.
Get rid of all the catnip right now.
Sunbathing? Everybody likes sunbathing. Go in the backyard and sunbathe with kitty. Pretend you're partying at Las Vegas' Hard Rock Hotel Rehab Spring Break Pool Party 2014 by opening a can of light beer before noon.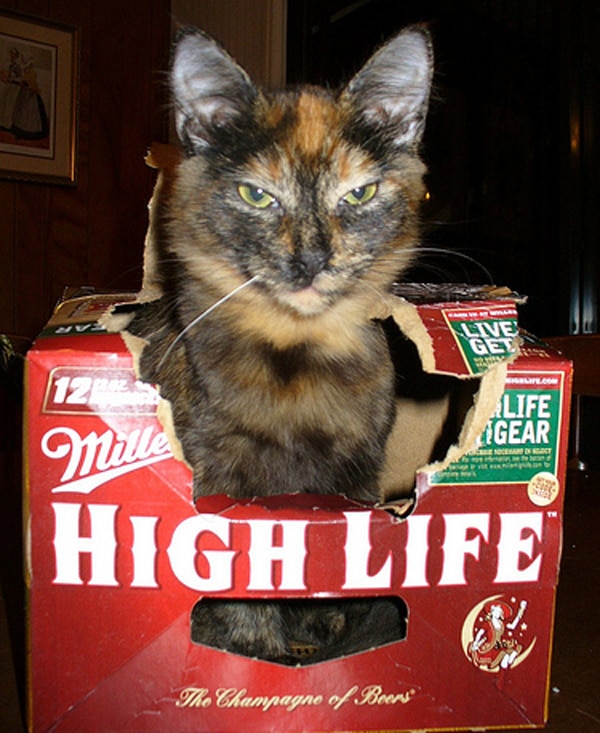 Plan a final blast to cap off the week — more blankets all over the living room!
Teach your cat to take a selfie.
Post hundreds of these selfies to Facebook.
Buy an aquarium and party in front of it.
Make a "friends forever" wristband out of kitty's hairballs.
See how much kitty likes sushi-grade ahi tuna by buying him a whole one.
If your cat is an outdoor cat, scream parrrrrtaaaay when he brings you a dead thing instead of shuddering and placing a bucket over it — don't forget it's his special spring break.
"Kitty, it's time for another pee. You in?"
Laugh with us: