Cuddle Up Day, a day dedicated to cuddling, happens every Jan. 6, and who better to celebrate such a day with than a cat? We found a this nice cat and asked him if he'd like to participate in Cuddle Up Day.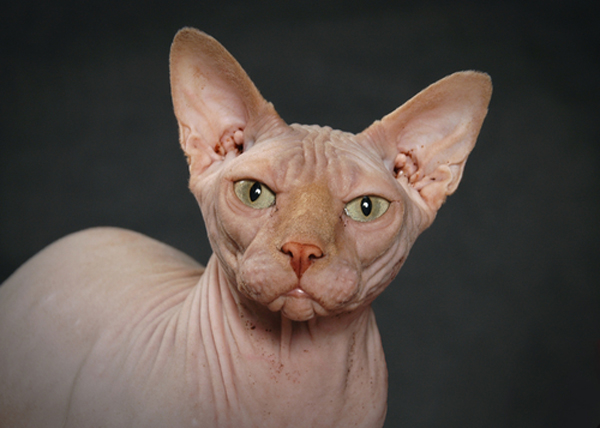 Happy Cuddle Up Day! would you like to cuddle?
God, no!
But it's Cuddle Up Day.
I don't care what day it is. Keep your hands to yourself.
What's wrong?
Nothing's wrong. I'm just not into that whole "handling" thing. Do I look like a Ragdoll?
Aw, come on. A little cuddle never hurt anyone!
Actually, that's where you're wrong. You're not the first person to try and give me a cuddle. You should see what happened to those people.
What happened to them?
So sad.
Are they okay?
I think one is now living in Montreal, if that answers your question.
Not really.
It's in Canada!
Oh, I get it. A Canada joke.
Well, she's living in a hospital in Canada.
Oh.
You can thump my butt if you want.
What?
Lower back. Right above the tail. Give it a good thump.
[Thumps]
HOLY TOLEDO, THAT FEELS GOOD.
[Thumps]
MAN OH MAN.
[Thumps]
I'M GETTING DIZZY, PAL!
[Thumps]
STOP IT, YOU'RE KILLING ME!
[Thumps]
I SAID STOP IT! THIS IS WHERE I LOSE CONTROL START CLAWING EVERYTHING AROUND ME SORRY FOR YELLING BUT I'M KINDA WORKED UP RIGHT NOW PAL!
Sorry.
Whoa. That was intense. I nearly clawed your eyes out.
Really?
Can you help me get my claw out of this hardwood floor?
Sure. [Together they remove the claw out of hardwood floor]
So, Cuddle Up day, huh?
Every Jan. 6.
This a national thing?
I believe so.
Interspecies?
They don't say, but I would imagine.
Well, I can't imagine chinchillas getting into it, those evil wretches.
Chinchillas?
Sometimes I like a little nuzzle under the chin, you know. If it's a special day and all …
Of course! Wait — it's not like that thing with the back?
No, just do it real soft, real quiet-like. Two knuckles.
Like that?
That's nice.
Do you feel like clawing me?
A little, but I always feel like that.
Well, happy Cuddle Up Day.
Happy Cuddle Up Day to you, too. Can you turn on Ellen and get me a chicken?
Read more about Cuddle Up Day here.
Read more funny stuff: