---
Summer is here and kids everywhere are heading off to summer camp, where they'll sleep in bunks, come together for handicrafts, paddle canoes and feast on s'mores around an open fire. When I think about summer camp, I can't help but picture those cute, kitschy kitty-postcards from Alfred Mainzer.
Some of my favorites are the ones depicting the waterlogged shenanigans of cats frolicking in the lake. My mind then wanders to all the other silly activities that would happen at a summer camp designed just for cats. And of course they'd pen postcards home to their families, telling them all about the goings-on.
Here are eight of the postcards they'd probably drop in the post box.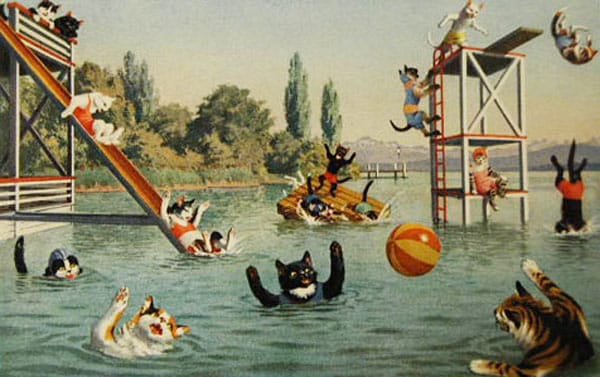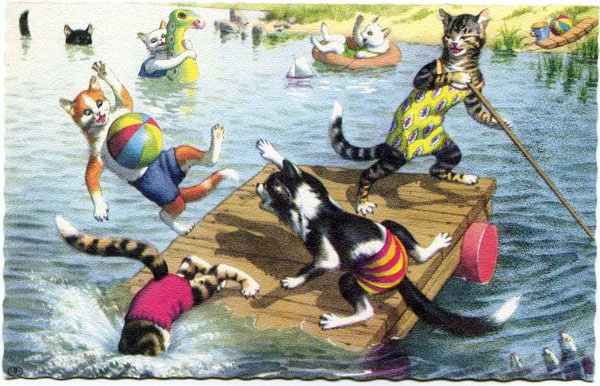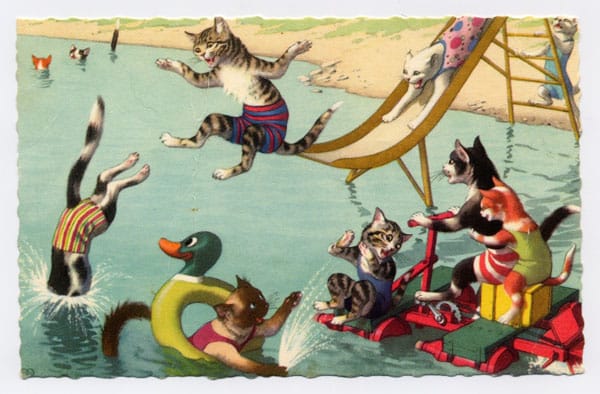 What would your cat tell you in a postcard from summer camp? Give us some examples in the comments!
Let Catster make you laugh:
Read more by Angie Bailey:
About the Author: Angie Bailey is an eternal optimist with an adoration of all things silly. Loves pre-adolescent boy humor, puns, making up parody songs, thinking about cats doing people things and The Smiths. Writes Catladyland, a cat humor blog, Texts from Mittens (birthed right here on Catster) and authored whiskerslist: the kitty classifieds, a silly book about cats wheeling and dealing online. Partner in a production company and writes and acts in comedy web series that features sketches and mockumentaries. Mother to two humans and three cats, all of which want her to make them food.