Looking for that special someone can be frustrating. We want to make a love connection right away, and we hope that that each new person is "the one." These days, online sites make it easier to filter prospective partners. I met my husband before online dating became such a trend, but if I were single now, I'd totally try it. Why not? I know quite a few people who've met their now-spouses online.
Cats deserve a leg-up in the dating scene, too. What if they created personal ads in order to find a long-lasting love or even a quick hook-up? They'd totally do it. This is the point in the post where you release all sense of reality and just go with me. I promise to be gentle.
Here are eight personal ads placed by cats.
1. Beefcake 4 U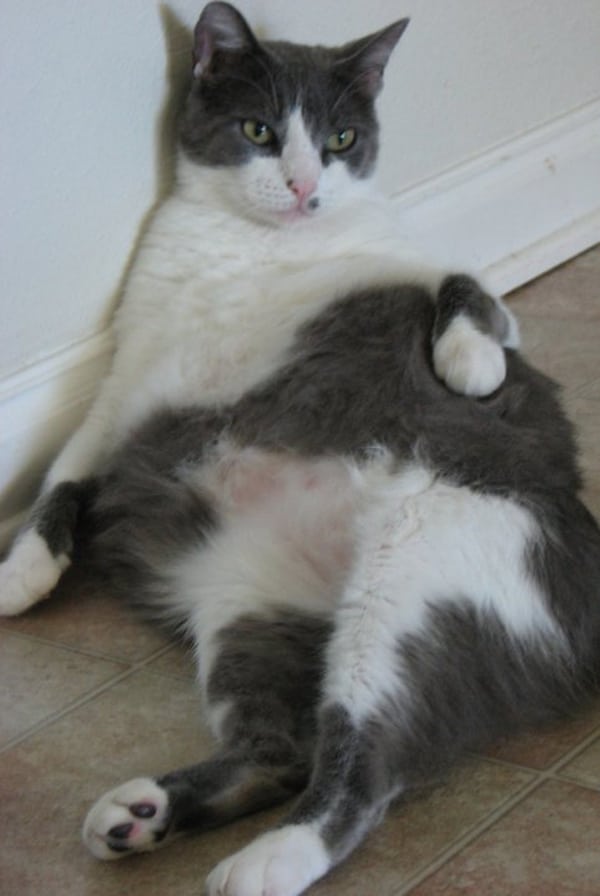 Attention lovely ladies! It's your lucky day! Take a gander at this hot beefcake and tell me you don't want a piece. I'm in the market for a female companion, ages one to four only, and preferably tabby — stripes are hot. Meoooow! Nothing serious. I'm just out for a good time. Maybe some rolling around on expired rodents followed by heavy petting under the bushes behind the dollar store. What do you think? Can you handle all this swag?
2. REAL cheeseburger lovers only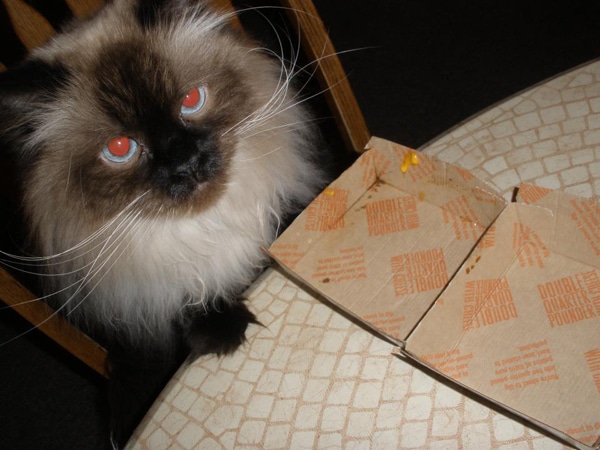 I am a male with gourmet interests and hoping you like cheeseburgers as much as I do. If so, we may have a connection. I'm not talking about those LOL Cat posers who say they like "cheezburgers." Whatever. I want to find someone who truly appreciates the finer points of leftover fast food retrieved from the kitchen trash bin. I need to know that you can tell the difference between sliced American cheese and cheesy sauce remnants on burger wrappers. If you consider yourself a cheeseburger aficionado and want to share a "happy meal" (maybe more … ), let's make it happen.
3. My baths are legendary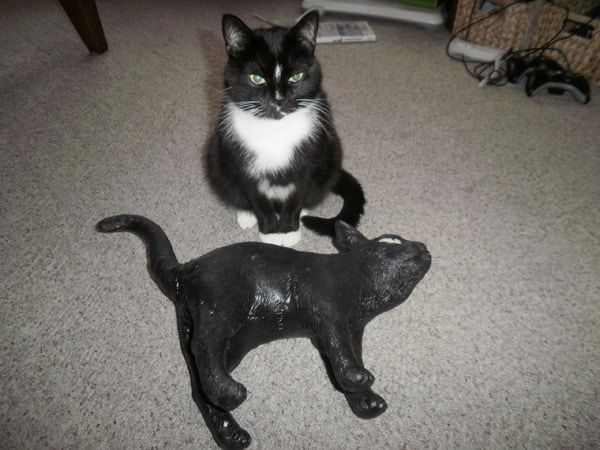 I'm tired of dating total snoozers who fall asleep halfway through dates. I know we're cats and all, but c'mon! If I take the time to bathe you (and believe me, I do a thorough job, haha), you can at least stay awake long enough to return the favor. I'm a handsome tuxie who enjoys quiet evenings at home, lingering drinks from the bathtub faucet (city water), lounging in wicker laundry baskets, and bathing each other for hours on end. If you can keep your eyes open long enough to enjoy what's sure to be a memorable evening, let me know.
4. Have that sinking feeling? I'm waiting.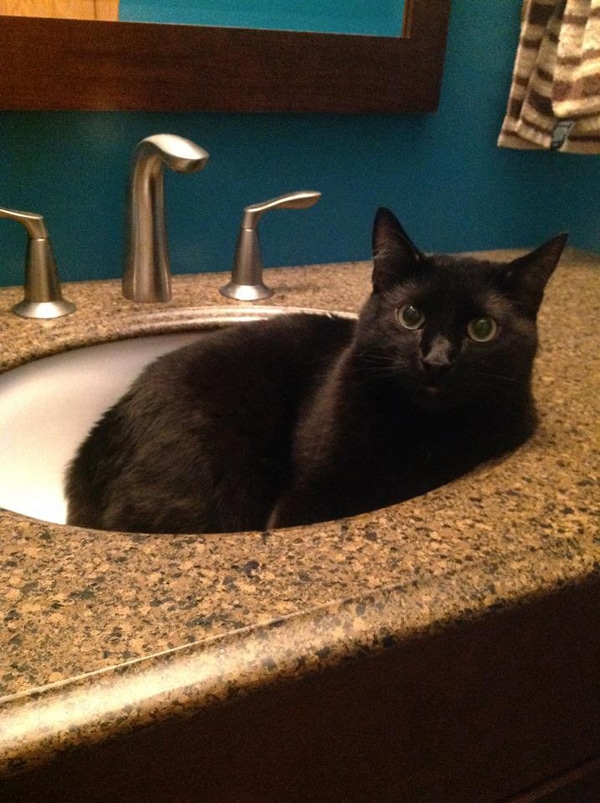 There's room for two here in my little bathroom hideaway. We'll snuggle up together against the cool porcelain, turn off the lights, and wait for the magic to happen. As you can see, I look handsome under the full overhead lighting, but my hotness multiplies when only backlit by the nightlight above the toilet. You won't have to think … just join me in the sink. I'm waiting.
5. A lotta woman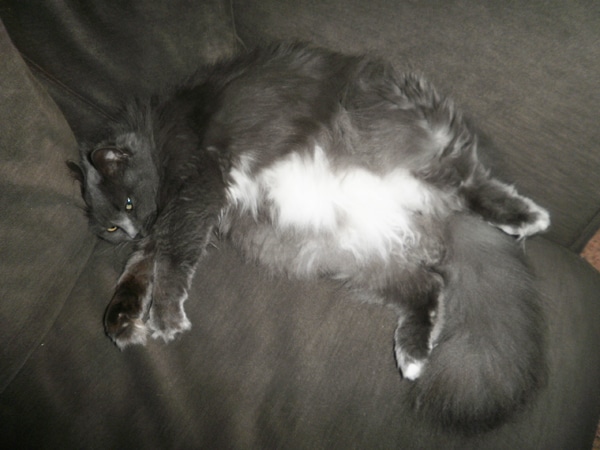 Like what you see? I'm a 12-year-old female with a lot to offer. Forget about those young kitty cats — you want a woman with experience. My lifestyle is low key, but pretty awesome. I nap about 85 percent of the day so my available time is limited. When I am awake, I enjoy chirping at birds and staring at walls. Also, I have about six teeth. If any of this piques your interest, contact me and I'll get back to you.
6. Poet in search of muse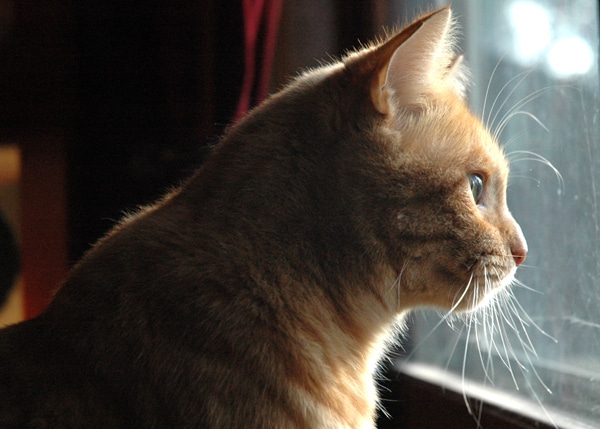 I see your face in all my dreams,
Your delicate nose and the dance of your tail.
I'm a sensitive tabby who loves poetry,
You're a gentle, kind and loving female (or male — I'm open).
7. This is stupid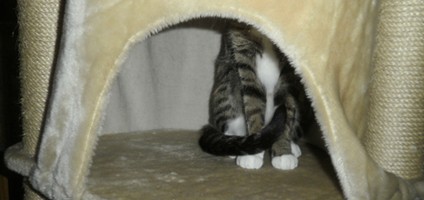 My friends made me do this. I don't care to meet anyone or go on any dates. This is stupid. Call me if you want. Whatever.
8. Party girl looking for mate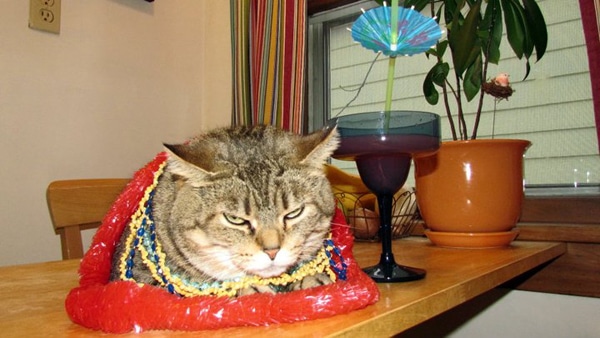 I'm a wild girl with a taste for adventure. If you think you can keep up with my party lifestyle, bring it! I enjoy midnight counter-cruising, theme parties, and making fun of dogs. I've been on lots of dates, but I might be interested in finding my one-and-only. Must be catnip-friendly. Polydactyls with sweet pantry-opening skills a plus.
What would your cat's personal ad say? Tell us about it in the comments!
About the Author: Angie Bailey is a goofy girl with freckles and giant smile who wants everyone to be her friend. Loves pre-adolescent boy humor, puns, making up parody songs, and thinking about cats doing people things. Writes Catladyland, a cat humor blog, and authored whiskerslist: the kitty classifieds, a silly book about cats wheeling and dealing online. Partner in a production company and writes and acts in comedy web series that may or may not offend people. Mother to two humans and three cats, all of which want her to make them food.
Read more by Angie Bailey: