With Halloween less than two months away, it's time to consider that Very Important Question: What will your cat dress up as?
Okay, we know: Felines are of a more refined nature and don't suffer the humiliation we subject dogs to very well. While our resident celebrikitty, Luna the Fashion Kitty, does enjoy dressing up, you'll note that her sense of style is sublime. A corny Marilyn Monroe costume on a cat? Paw-lease. You'll be cleaning cat poop off your carpets for a week if you even bring it into the house!
But just because cats have dignity doesn't mean they can't be part of the Halloween fun. Instead, what your cat needs is a much more cultured costume. Perhaps a fancy felt hat, as if your kitty were to attend a medieval masquerade ball. Now that's more up a cat's alley.
Is your cat more of the beatnik-beret type? Meowing poetry in the middle of the night as part of his "performance art?" (We could see Henri in one of these.)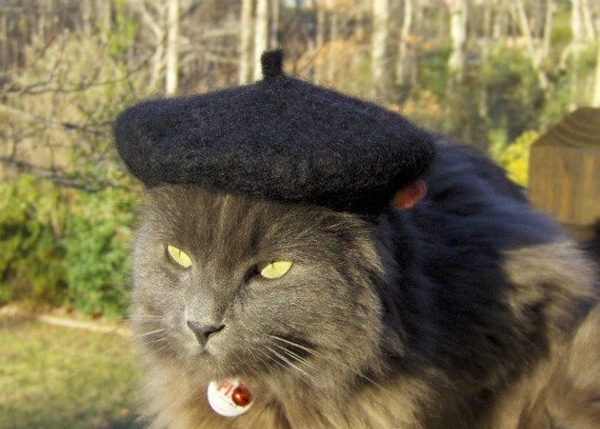 Or does your kitty have a little steampunk funk in her?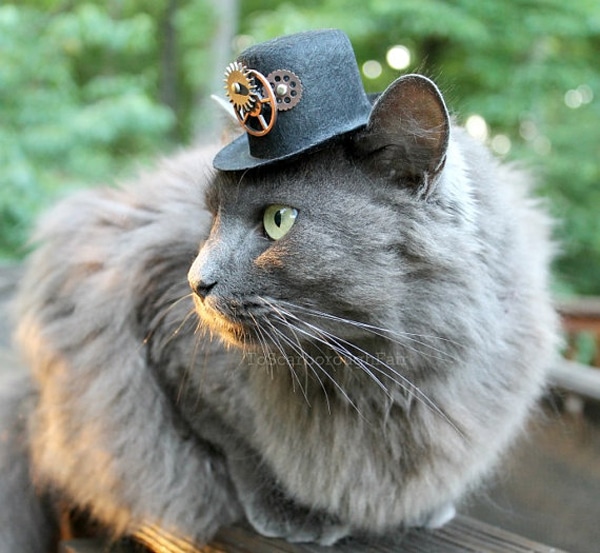 Perhaps he is a Puss in Boots.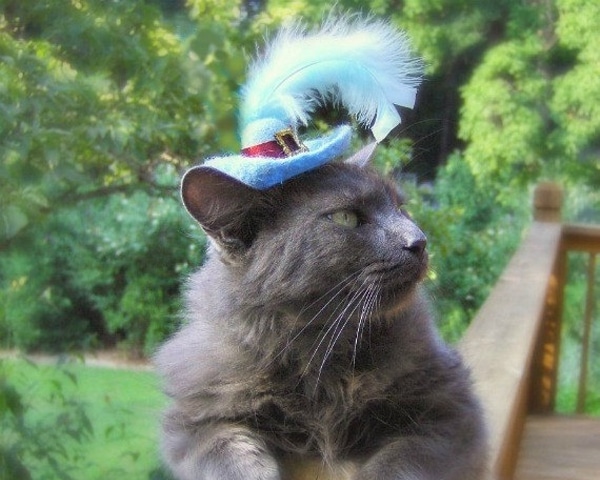 Or is he Captain Cat?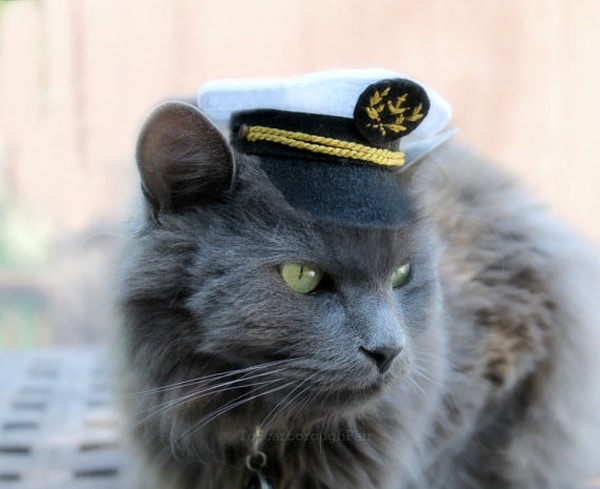 Or more of a sweet Southern belle?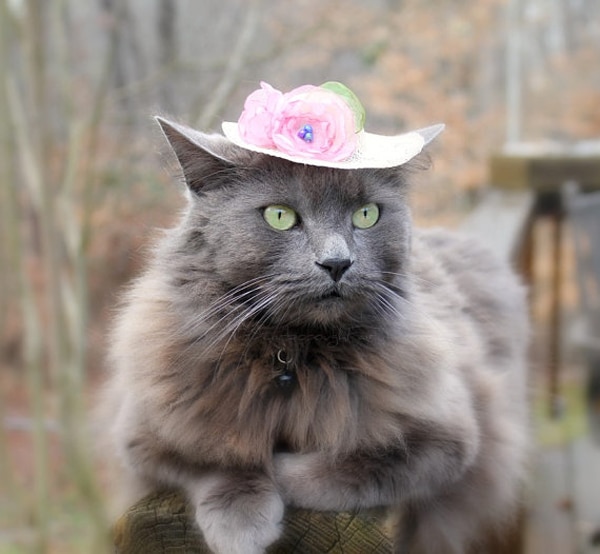 These darling pieces are the creations of Am├®lie, an Etsy artist who expresses her love of animals through her "hats for cats and mittens for kittens." Each hat is crafted by hand and is suitable for not only cats, but small dogs, puppies, and some dolls — but we think they look best on cats.
Want one? You can peruse the rest of the hats and purchase them at her Etsy shop, To Scarborough Fair.
Photos via Am├®lie's Etsy shop.