Update: We're no longer accepting entries — now it's time to vote for your favorite outfit!
Cats have served as muses for some serious fashion (see Karl Lagerfeld and Marc Jacobs). I mean, hey, they call it a "catwalk," right? In a recent post, Angie Bailey took the catwalk one step further and had her felines act as her personal stylists. The result, in my opinion, was very avant garde and surprisingly well-coordinated. I think Angie's cat, Cosmo, has a real future in the wardrobe department — and I'm not talking about the laundry basket.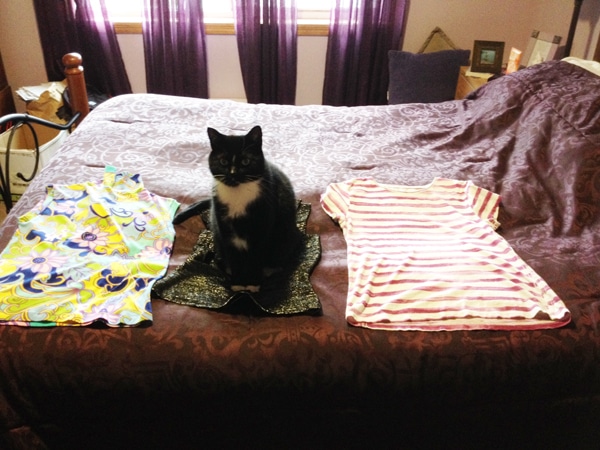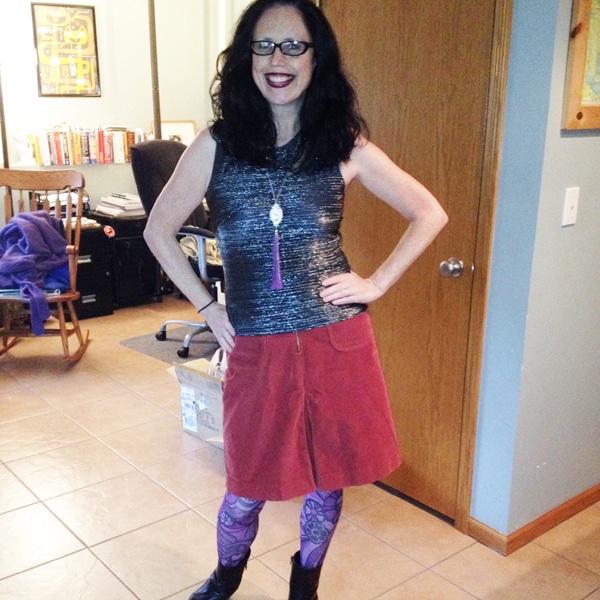 I mean, just check out these coordinates from a Tumblr called — appropriately — Meowfits. It turns out cats are such experts at fashion that they know exactly which colors and patterns make your legs look longer. Look at those gams!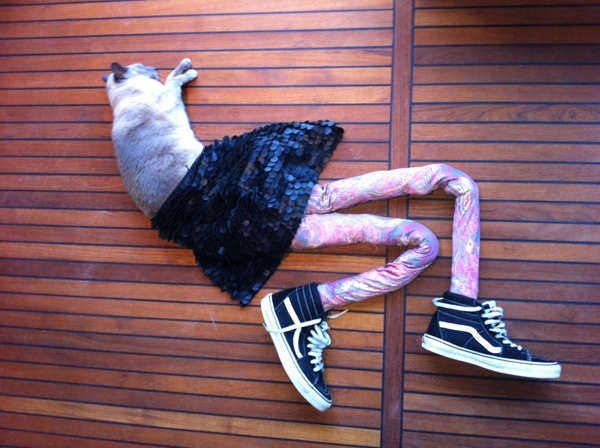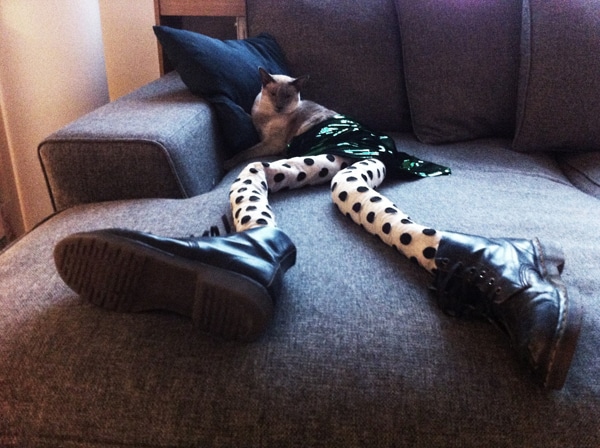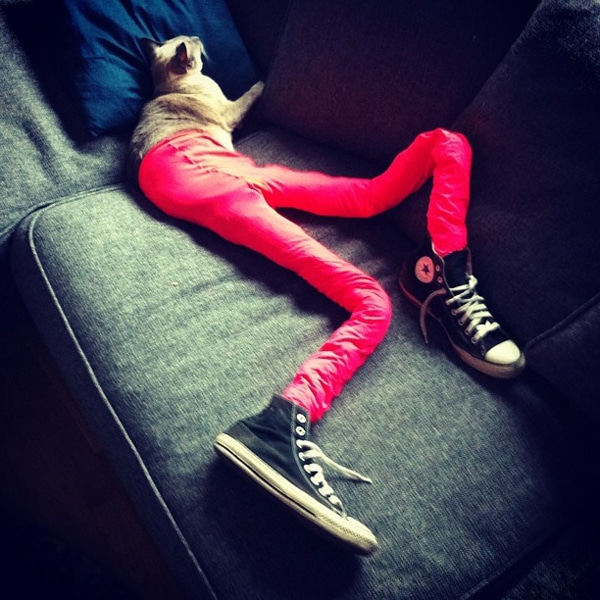 Just look at Luna the Fashion Kitty! Now that is one couture cat!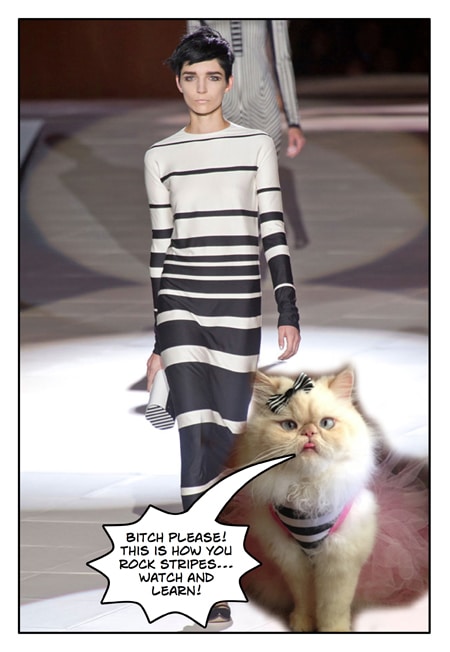 So for November, Catster will be hosting a Feline Fashion Contest, and yes, it's everything you want that to mean. The prize includes items from our own personal style muses Angie Bailey and Stephanie Harwin, along with one of our favorite cat-inspired designers, Pretty Snake. Ready to play? Here's how it goes:
As much as you can, replicate Angie's process, snapping a photo of the completed ensemble.
Upload your photo to the comments section below, making sure to use a valid email address. (Otherwise how else can we tell you if you've won?) Entries will be accepted from today until Wednesday, Nov. 13.
The photos will be entered into a random drawing from which we will select our five finalists.
The five finalists will then be posted for voting starting Wednesday, Nov. 13.
The outfit with the most votes by Wednesday, Nov. 27 wins!
Please note that the Feline Fashion Contest is only open to people with a registered Disqus account, valid email address, and United States residency.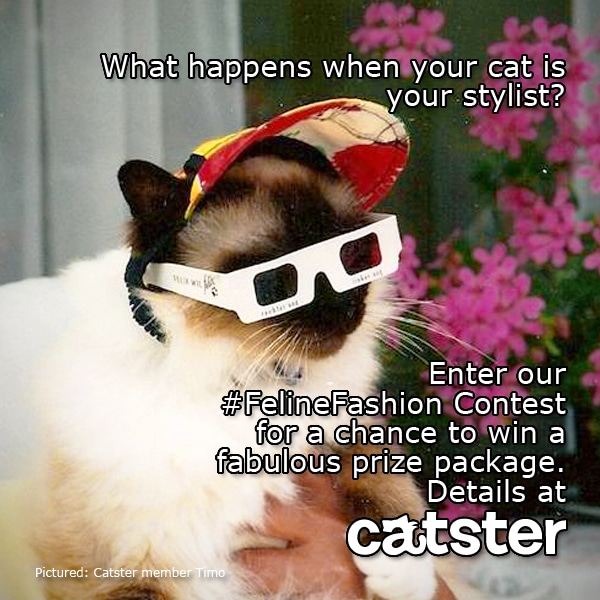 Are you ready, Catsters? Let's see your best cat coordinated outfits! And good luck!
Top photo via our very own fashionable Catster member Toki
Read more about cat chic on Catster:
About Liz Acosta: Catster's former Cuteness Correspondent, Liz still manages the site's daily "Awws," only now she also wrangles Catster's social media. That's why she wants you to follow us on Facebook, Twitter, and — her personal favorite — Instagram. See ya there!