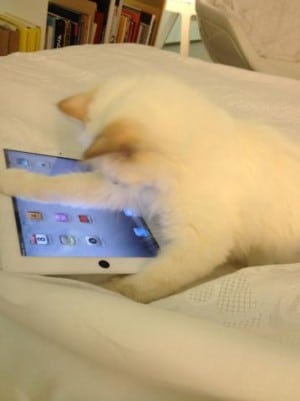 When fashion giant Karl Lagerfeld acquired a kitten, the precious little fur ball was catapulted to fame. Smitten with the darling kitten, Lagerfeld gushed about her in interviews, divulging her life of indulgence, the two maids who wait upon her and document her every move, the way she eats only the finest foods out of the finest China, and the games she plays on her very own iPad.
For Ashley Tschudin — who is now the Daily Front Row's social media director (more on that in a second) — the outrageous life of Choupette presented an opportunity to create and maintain a fake Twitter account in the cat's name (Choupette's Diary). Yes, most cats (with the exception of Luna, who is exceptional in all ways) don't know how to operate a computer, much less Twitter, and the truth is, most cats are too busy sleeping and bossing their humans around to update us on their extravagant lives. We wouldn't understand, anyway. So of course Choupette doesn't have her own Twitter — Twitter is for the proletariat!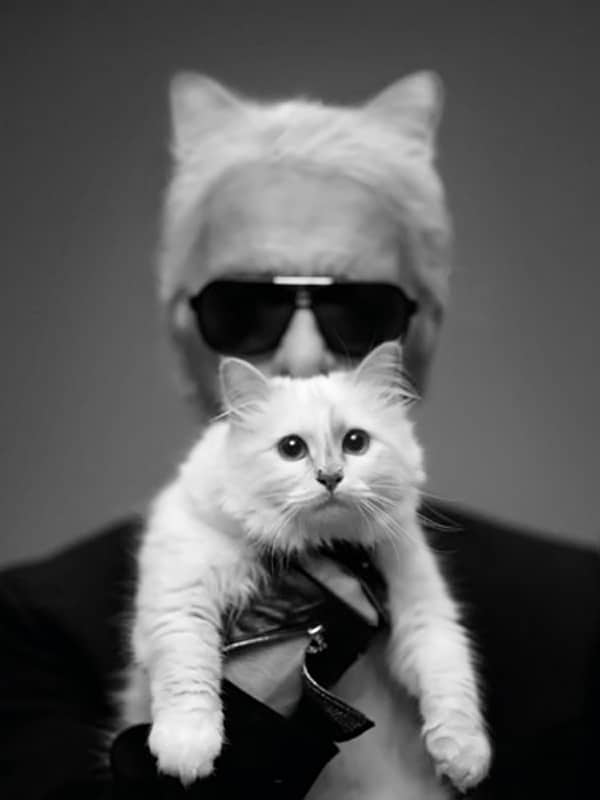 But that didn't stop Lagerfeld's people from contacting Tschudin — not with a cease and desist, but with a note of approval and their blessing to continue writing from the kitten's point of view, so long as it was in good taste.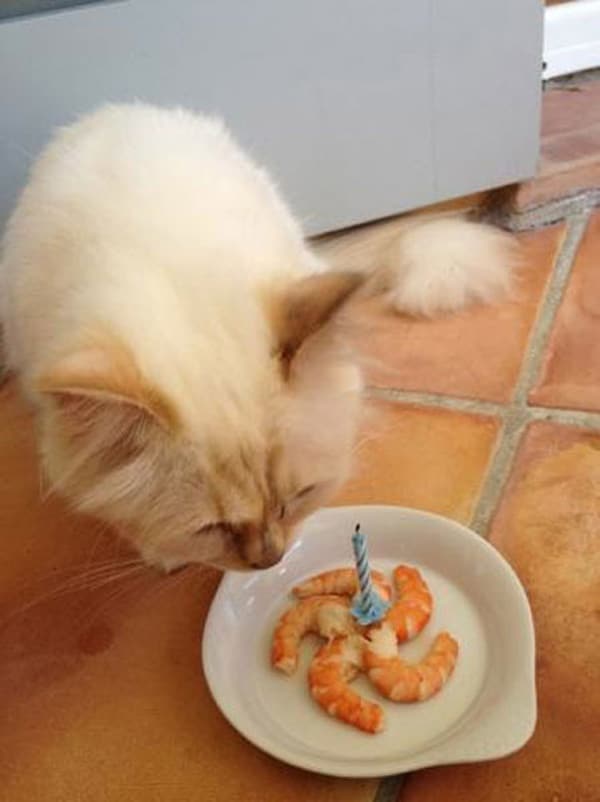 That's not the craziest part of the revelation, however. After amassing thousands of followers (including yours truly), the Daily Front Row took note, and began following Choupette's Diary. Before Tschudin knew it, she was in their office, interviewing for a position as their social media director. She got the job.
Does this mean the end of Choupette's Diary? According to Tschudin, the fabulous feline feed might have to take a little cat nap — even Choupette has to get her beauty sleep. Tschudin assures us, however, that the Twitter account will not come to an end.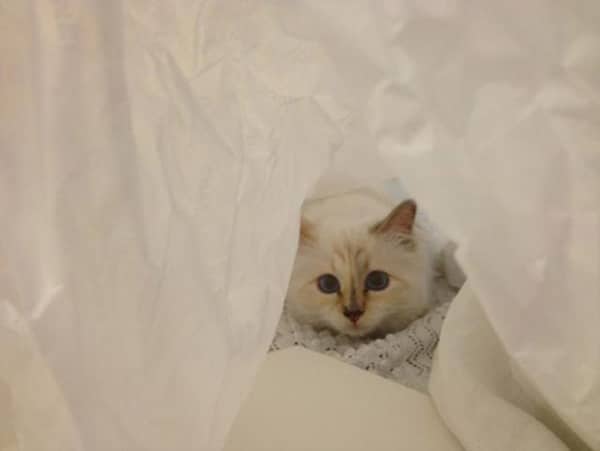 Via Fashionista, photos via Grazia