"Whatever you're doing, it better not be a surprise," she said. "I hate surprises."
I hoped she didn't notice me intermittently texting her friends, telling them all that the surprise birthday plans were officially cancelled.
Meanwhile, my friend continued, "It's just so obnoxious, you know? I hate being the center of attention. I don't like not being prepared. It really throws me off."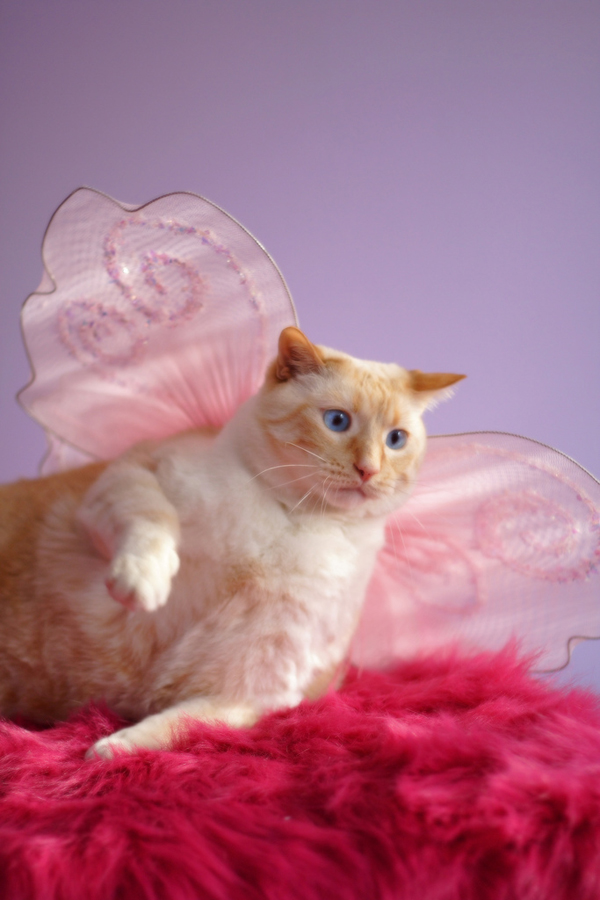 I frantically tried to stall her. "Maybe you'd like a Starbucks? Starbucks is pretty predictable." She acquiesced because who doesn't like sugary caffeine? Fortunately, the blending of two venti double caramel frappuccinos gave me enough time to dole out directives to dismantle all the birthday decorating we'd done back at the apartment, where we had been planning on surprising my friend. Mission: Accomplished. Our friendship: Salvaged. And she was never the wiser.
I personally love surprises, but some people don't! You know what you got your cat for Valentine's Day, but do you know what she got you? Does the mystery of what her gift may be wrack you with anxiety? Are you tempted to peek in her litter box for what she might be hiding for you?
Well worry no longer, my friends, because I've got a quiz to help you figure out what your cat's Valentine's Day present for you is!
(If you experience difficulty loading the quiz below, you can take it here.)
Save and post your results!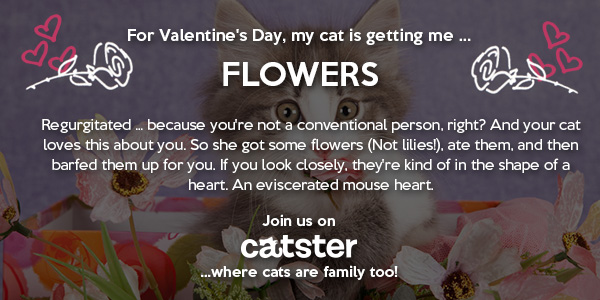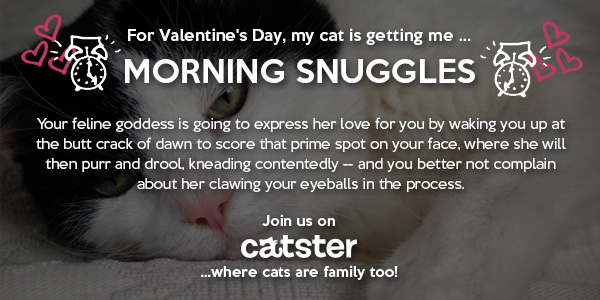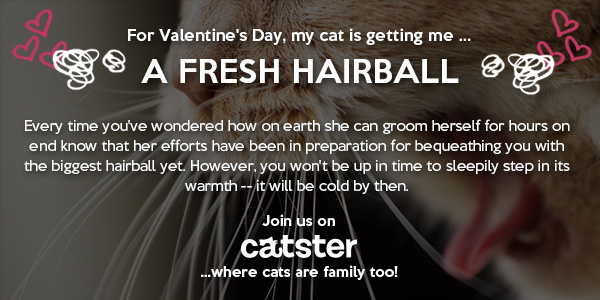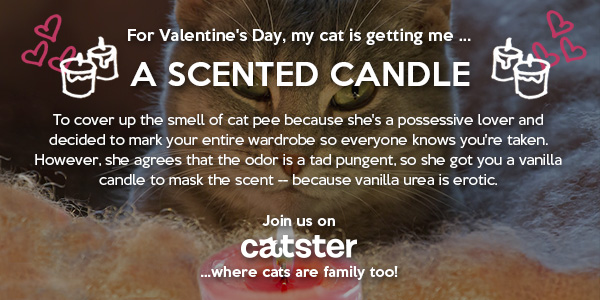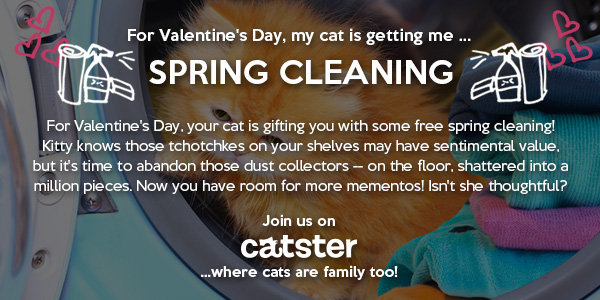 Photo by Michelle Tribe
Laugh with us:
About Liz Acosta: Catster's former Cuteness Correspondent, Liz still manages the site's daily "Awws," only now she also wrangles Catster's social media. That's why she wants you to follow us on Facebook, Twitter, and — her personal favorite — Instagram. See ya there!