First let me tell you how difficult it was to select only five finalists for the Cardboard Castles Contest. I'm so glad we did it randomly because I would not have been able to pick them on my own. We received so many great entries that I know I'm definitely going to have to do a separate photo post to give you the attention you deserve.
However, we don't have enough prizes for everyone, so we've whittled the entries down to our five finalists. Now the hardest part is up to you: It's your turn to vote on the finalists to select your grand prize winner.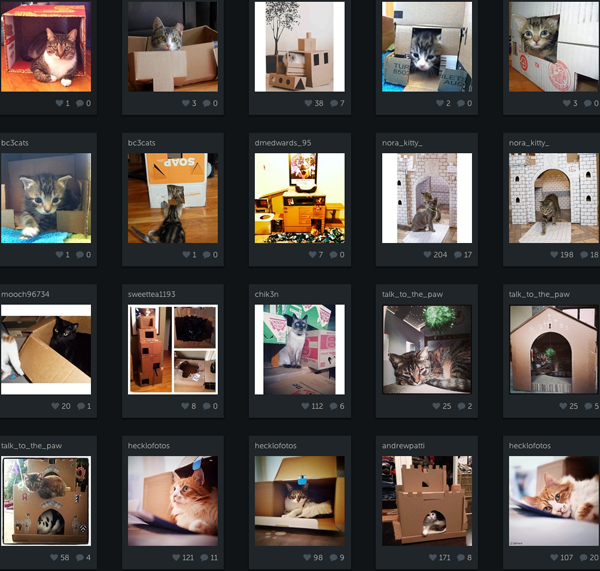 Tremendous thanks to Hauspanther, without whom this contest would not even exist! Even if you weren't selected as a finalist, I encourage you to check out Hauspanther's site and maybe get your kitty a little treat — they have a wide range of products for both cats and the people who love them.
All our finalists will receive a Cardboard Lover's Combo, which includes a variety of cardboard toys for your cat to giddily tear to shreds.
Our grand prize winner will receive a deluxe cardboard package fit for a queen, which includes the Cardboard Lover's Combo, a sleek Modern Wall-Hanging Cardboard Cat Scratcher, the PetFusion Cat Scratcher Lounge, and a Kittyblock.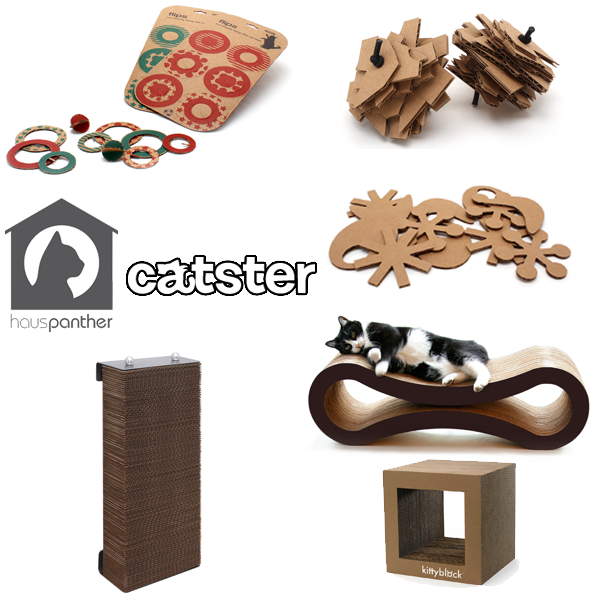 And now it's time for the voting! To vote for your favorite entry, click on the little checkmark in the bottom right hand corner of the entry. It will turn green to indicate your vote has been counted. You can vote as many times as you like. The entry with the most votes on April 30 will be our grand prize winner. The grand prize winner will be announced May 7.
If the images don't load below, click here to vote.
Good luck to all our finalists and thank you so much to everyone for being a part of this contest. We have more opportunities to win prizes on Catster every Friday with our Friday Freebies, so make sure to check back!
Top photo by Nicola Romagna
Laugh with us:
About Liz Acosta: Catster's former Cuteness Correspondent, Liz still manages the site's daily "Awws," only now she also wrangles Catster's social media. That's why she wants you to follow us on Facebook, Twitter, and — her personal favorite — Instagram. See ya there!