---
What do Henri le Chat Noir, Lil Bub, Waffles, our own Luna the Fashion Kitty, Chase No Face, Pudge, Spangles, and Colonel Meow all have in common? Besides being awesome cats, these Internet celebri-kitties have joined forces in an effort to help cats in need.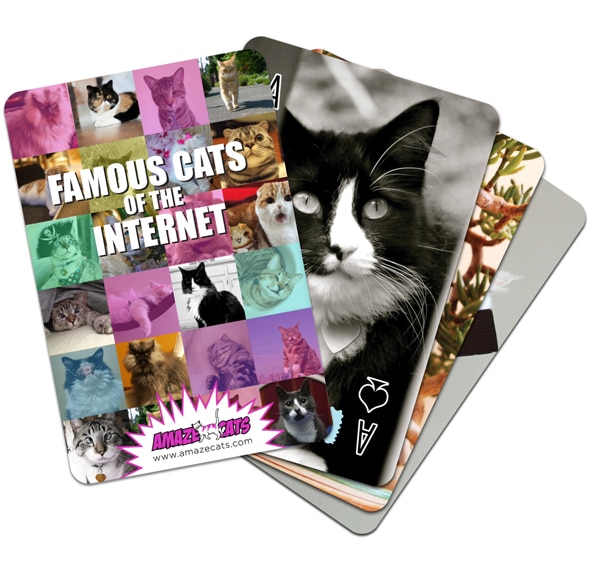 It's called Amazecats, and it does what was previously considered impossible — it gathers all our favorite web-kitties and squishes them into one place so we can enjoy them all at once, all the time. We're talking about the Amazecats Famous Cats of the Internet Playing Cards. Not only do these playing cards feature the famous felines' faces, but each purchased deck triggers a direct donation to the Stray Cat Alliance, a nonprofit organization that spreads education and empowerment through community programs and adoption events to help build a "no-kill nation, one stray at a time."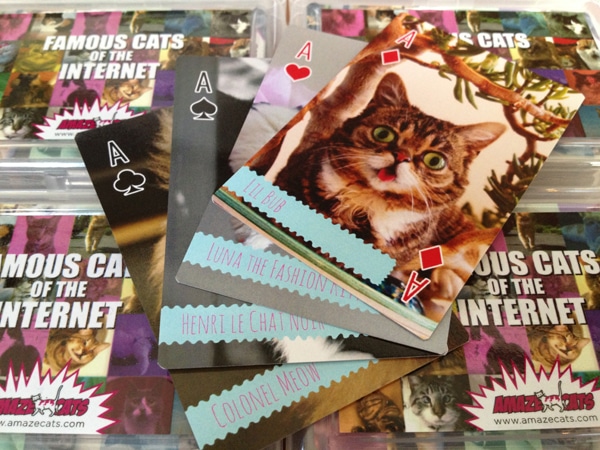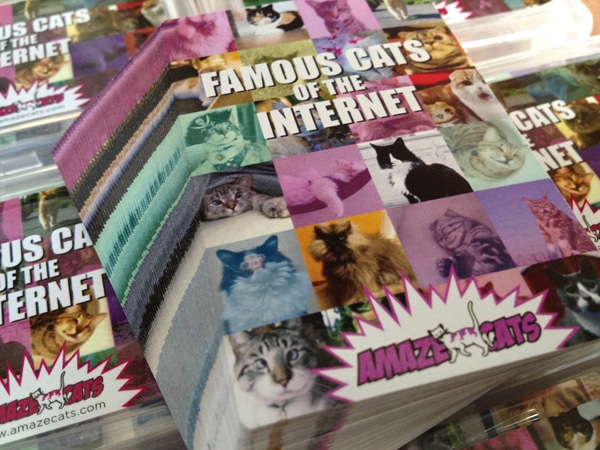 Each deck costs $12, which is do-able for most of us, especially considering how it benefits other cats in need. The first orders ship at the end of the month, but you can preorder your own. The playing cards come in a plastic case and are beautifully printed with pictures of our favorite Internet darlings.
What do you say? Think you'll spring for your own deck? You can order it here. Find out more about Amazecats' efforts on the group's Facebook page.
Images courtesy of Amazecats