If you flip through fashion magazines, one of the things you'll notice is that hats are making a comeback. In many places, you can hardly walk a block without seeing a fedora, and let's not forget the crazy hats at Prince William and Kate Middleton's wedding.
Here at Catster, though, we like to do things a little differently. We're all about cat hats.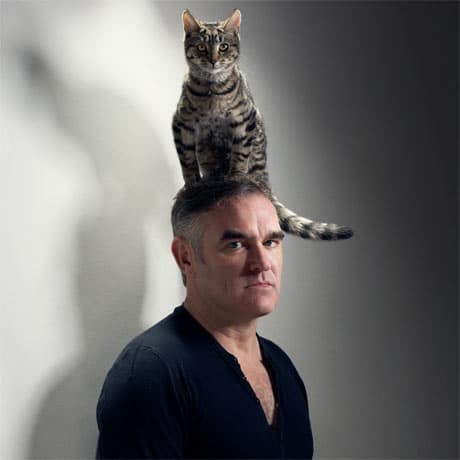 Morrissey with a cat on his head. Could either of them look more thrilled? Photo by Jason Anfinsen.
Her sweater may be a tad tattered, but at least she has good taste in hats! Source: lavitaebella69.tumblr.com via chickoteria.
Happiness is a cat on your head. Source: google.com via chickoteria.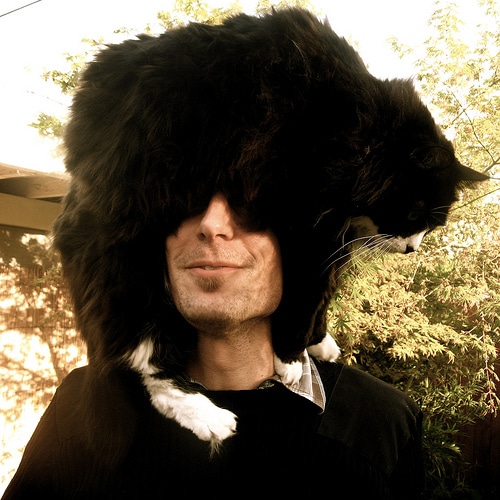 Methinks this hat could probably use a little diet. Photo by sabrinabot.
I know there's pleny of room on the bench, but I can see better from up here. Source: tywkiwdbi.blogspot.com via chickoteria.
If you're going to wear it, wear it proud. Source: blog.travelpod.com via chickoteria.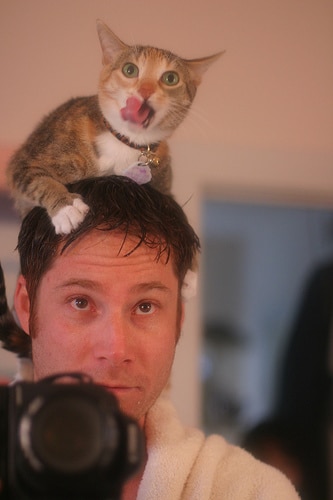 Does anyone else think this was staged? How convenient that he had his fancy camera all ready, huh? Photo by -Andrew-.
Norwegian forest cats make for floppy hats. Source: lovemeow.com via chickoteria.
Even Goldie Hawn gets in on the cat hat act! Source: tumblr.com via chickoteria.
This man is famous in New York City. Source: piccsy.com via Ashley.
I wonder if this woman knew how fashion-forward she was at the time? Source: justcats-deb.blogspot.com via Carolyn.
Two cats, one hat. Source: everyday-i-show.livejournal.com via John. Angel has a different kind of halo — hers is a cat! Photo by Jennifer Esperanza.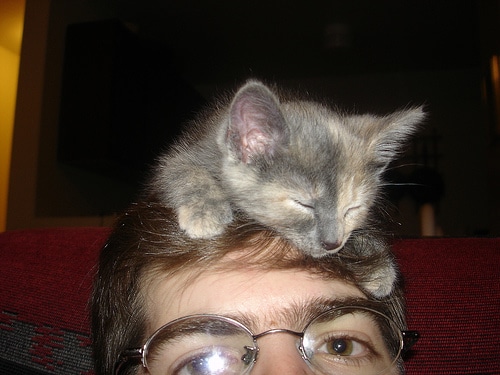 Tiny hat taking a tiny nap. Photo by Joel Shea.