Did you know today is National Dress Up Your Pet Day? If you're Luna the Fashion Kitty, then every day is Dress Up Your Pet Day. She's certainly one fashionable feline who's always one paw ahead of the trends.
Luna likes dressing up, but we know some cats (OK, we know a lot of cats) who do not like dressing up. When you put so much as a collar on them they do that thing where they press their bodies to the ground and refuse to move, as if to say, "GET. THIS. OFF OF ME!"
Here are some cats who are dressed up. And then exacting revenge on their humans for the humiliation.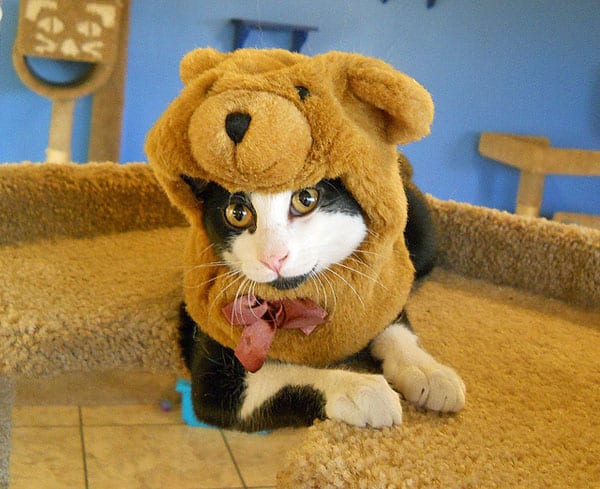 "Excuse me? Did you just dress me up as a dog? You must not value your life, huh?"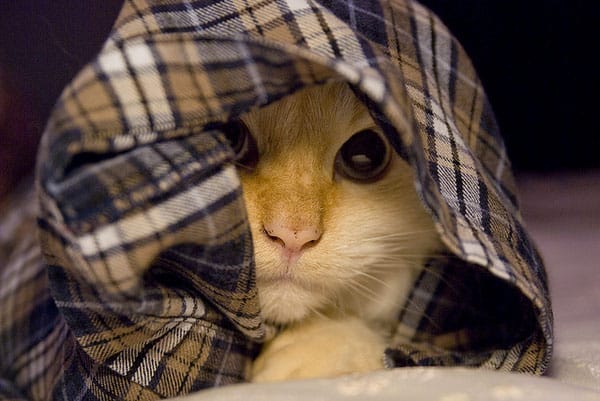 Emperor Catatine is most displeased with you.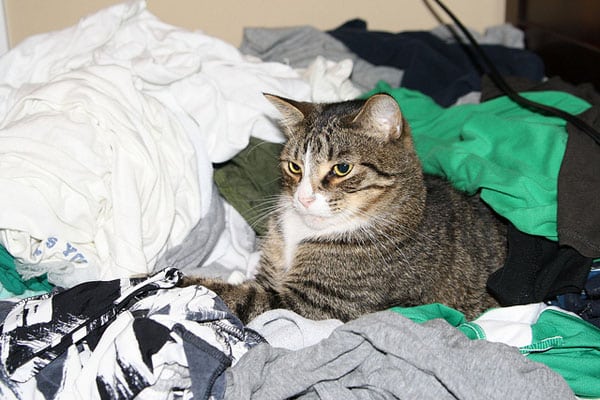 "Oh, you mean these formerly clean clothes? Yeah, they're covered in my cat hair now. Bet you'll think twice about that dog costume next time."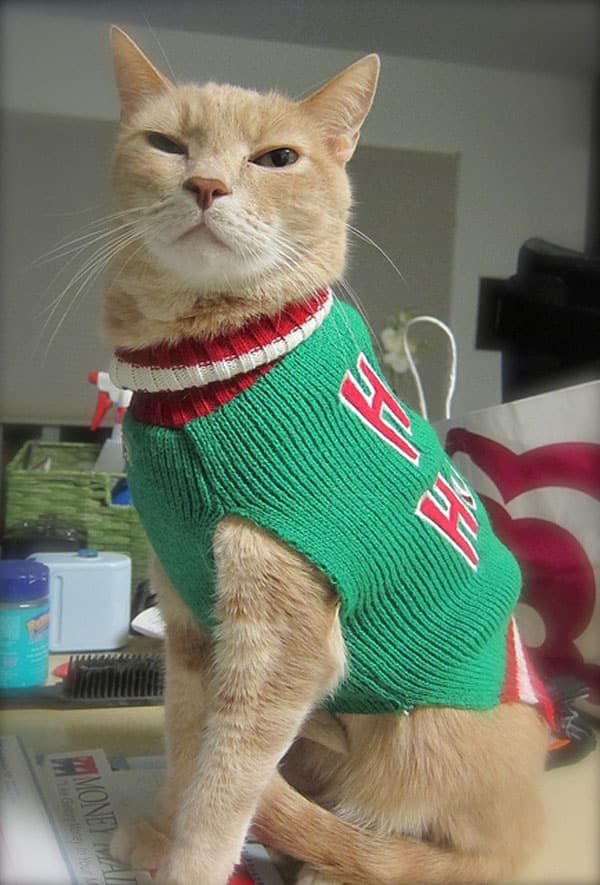 "This is my looking-down-my-nose-at-you-while-cocking-one-superior-eyebrow face."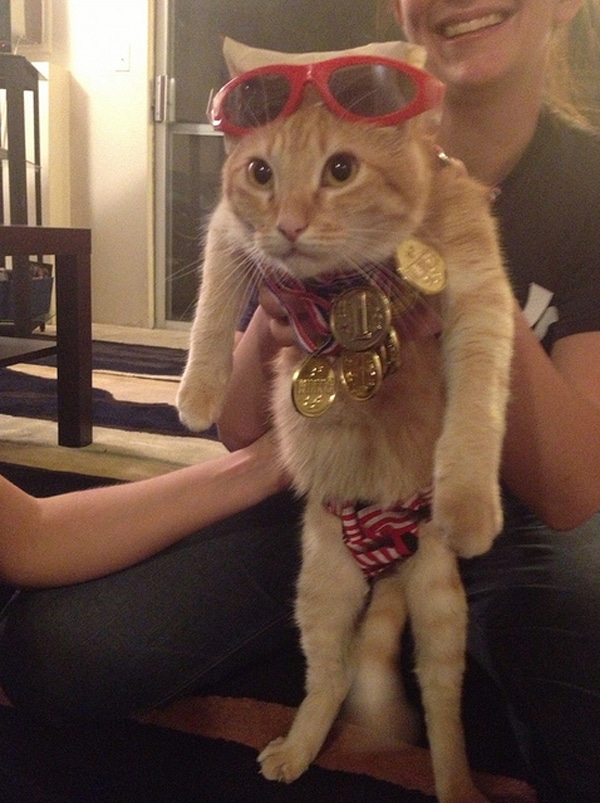 "Count your days, human."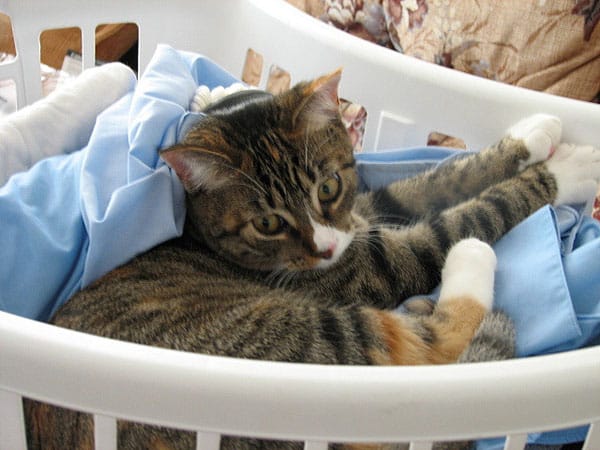 "Yeeeah, sorry, you're gonna have to wash these again. On second thought, I'm not sorry."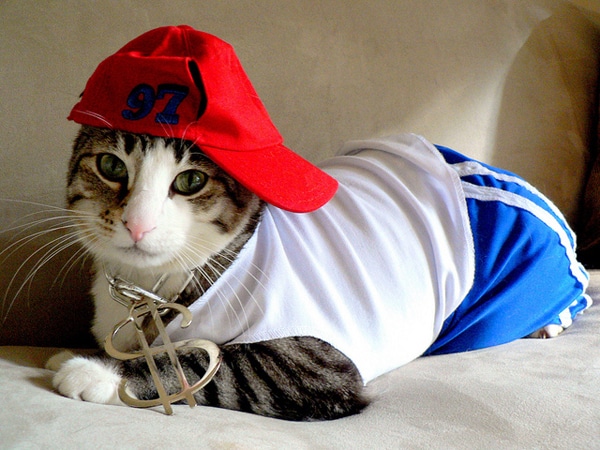 "I've got nine lives, but you've got only one. And soon you will have none."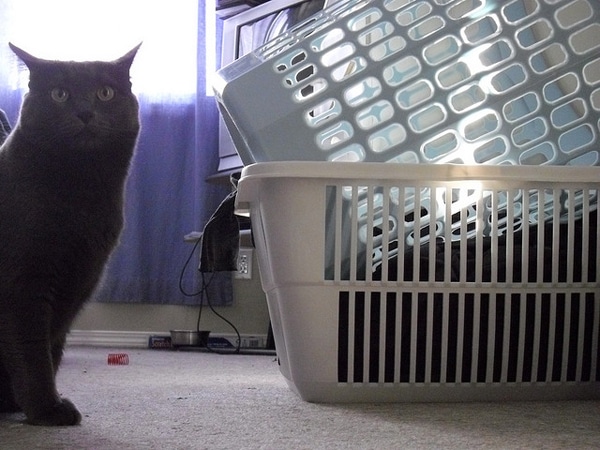 "You think you've outwitted me, huh?"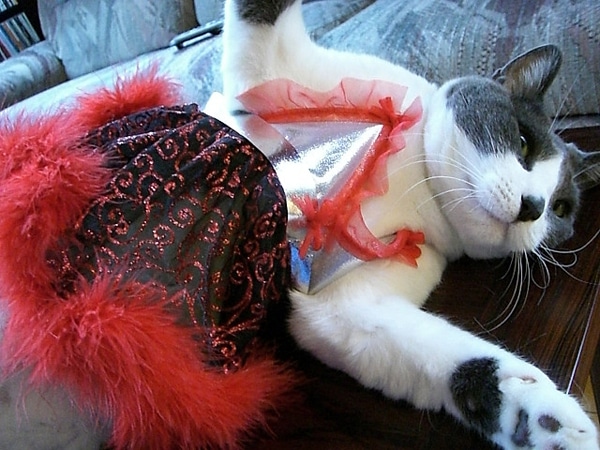 "Do I need to remind you that I am a descendant of lions and tigers and man-eating jaguars? Did I mention they eat people?"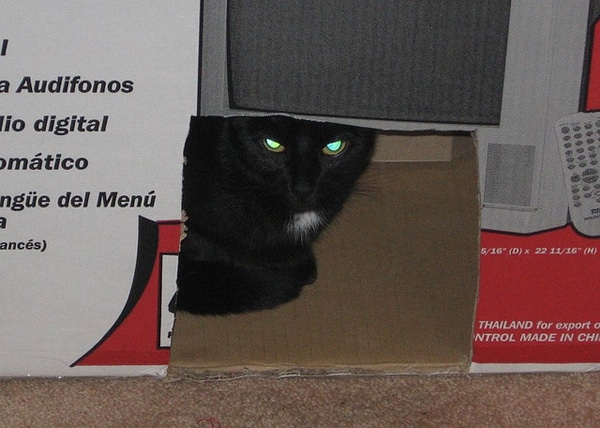 "From the safe confines of my box fort, I shall smite you with my laser eyes."
Photo: Cat in a dress on a violet background by Shutterstock