This week's hottest feline topic of conversation is — wait for it — cat butts. Yup, if you're not talking about your kitty's carefully crafted derriere then you're missing out. I suspected something was afoot when, out of the blue, I was given a coin purse that doubles up as a handy field guide to the nether ends of various breeds. Here is the thing.
Soon after that I discovered the gag-gift that is Twinkle Tush — bedazzled jewelry for your kitty that will hide that unsightly poop hole once and for all. You can check out a pic of a plugged-up cat model below (and watch a video of the product here).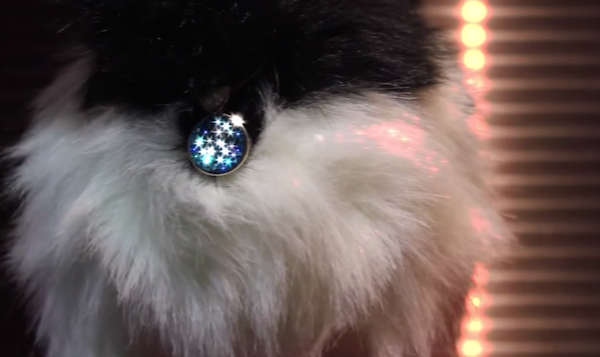 Finally, if you really want to go all out and broadcast your love of cats butts to the world, you can contribute to a Kickstarter campaign for what's being touted as "the ultimate ugly sweater." As you've probably guessed by now, it features a kitty engaging in some butt-grooming while dreaming of ice cream. This is what it will look like.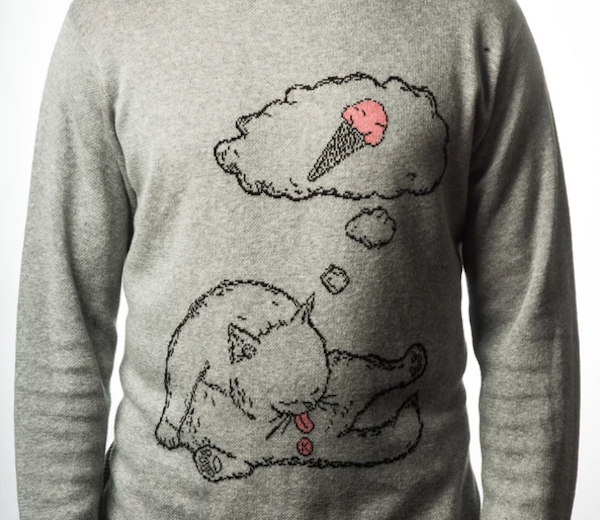 The garment is the brainchild of the designer Jon Wye, whose company is apparently known for making belts but now wants to expand into the trending cat butt market for reasons not entirely clear to me. Would you sport this sweater? And how do you feel about cat butts in general? Reveal all in the comments.
About Phillip Mlynar: The self-appointed world's foremost expert on rappers' cats. When not penning posts on rap music, he can be found building DIY cat towers for his adopted domestic shorthair, Mimosa, and collecting Le Creuset cookware (in red). He has also invented cat sushi, but it's not quite what you think it is.