While your cat may love to curl up inside an open suitcase, especially one filled with freshly laundered clothes, kitty needs her own bag if accompanying you on a trip. Sherpa makes such a carrier, and Catster has three to give away.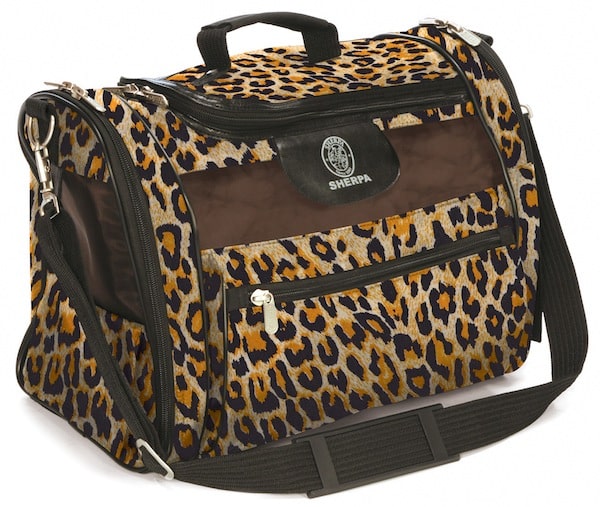 The Sherpa Cat Tote features top and side entry, plus mesh panels that allow for ventilation and visibility. There also are panels that snap into place when kitty needs a little privacy. And a faux-lambskin liner contributes to a comfy trip.
The bag measures 17 inches long, 9 inches wide, and 12 inches high. Sherpa recommends it for cats up to 12 pounds and guarantees its use in the cabin on American, Delta, and United flights. See the company's website for details about its Guaranteed On Board program and individual airline websites for pet policies.
To enter this giveaway, tell us about your cat and any upcoming travel plans. The carrier can be secured for a road trip, whether to the neighborhood vet or out of town, so feel free to enter even if you don't fly with your cat. Per usual, photos earn your entry bonus points!
HOW TO WIN
Would you like the chance to win a Sherpa Cat Tote? If so, please do the following:
Create a Disqus account, if you haven't already, and include a valid email. It takes just a minute and allows you to better participate in Catster's community of people who are passionate about cats. If you already have a Disqus account, check it to ensure the account includes a valid email.
Comment below using your Disqus account, following the directions above. Our favorite comment wins! You must be a U.S. resident to win.
Check your email for a "You've Won!" message from us after noon PST on Wednesday, Sept. 11. We'll give the winner two days to respond before moving on to the next favorite comment.
Good luck!