Not sure what to get the feline fanatic in your life? Santa Kitty has you covered with these unique holiday gifts for cat lovers!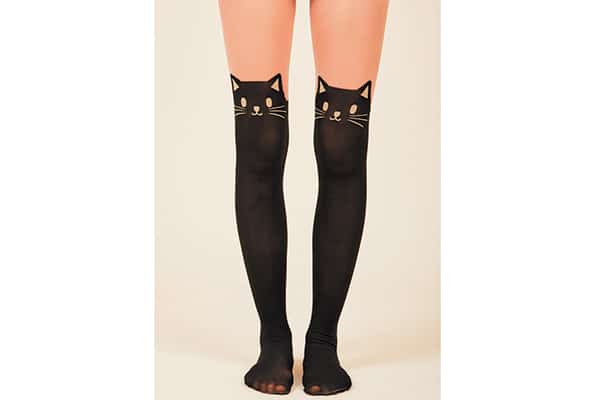 And perfect weather for these Wherefore Art Thou, Ro-meow Tights. When you want to give a lot without spending a lot, these sassy stockings rule. And, of course, purrfect as a stocking stuffer. $14.99. ModCloth; modcloth.com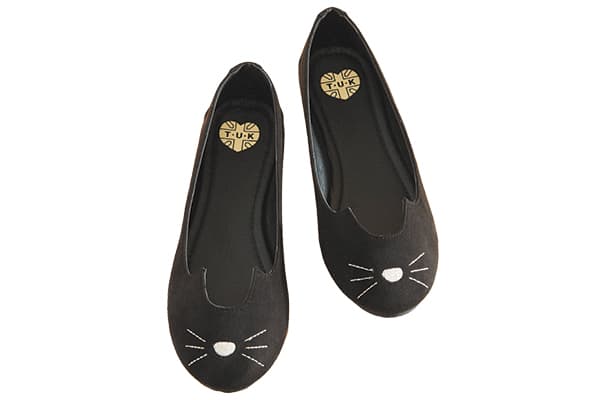 With T.U.K.'s fetching feline ballet flats. You just can't go wrong giving a gal a new pair of shoes. The faux suede shoes are vegan and come in black, gray or cognac. Women's sizes 5 to 11. $59.99. ModCloth; modcloth.com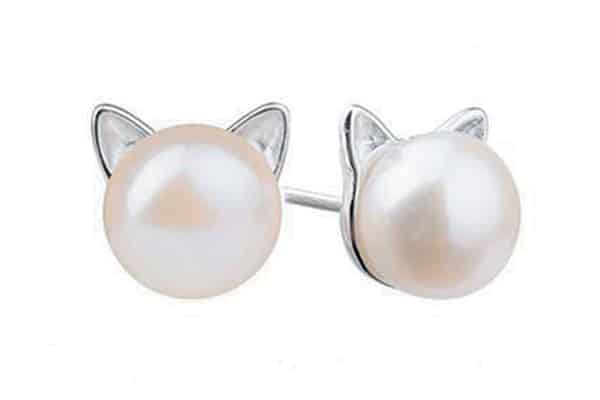 Are these marvelously stylish pearl cat earrings. Combining two of girls' favorite things — pearls and felines — these stud earrings are made from two shell pearls with 14-karat white gold-
plated studs. $49. Meowingtons; meowingtons.com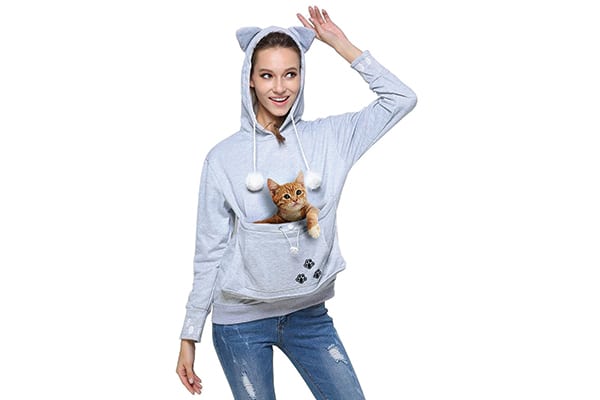 More comfy than a manger (although kitty probably would like that, too), the Cat-Eared Pouch Sweatshirt is the perfect duo gift — for the human and the cat. Standard one-size-fits-most, the cotton/polyester blend sweatshirt has a faux fur-lined pouch pocket with extra-long puffball drawstrings for your cat to bat around with his paw. $64. Meowingtons; meowingtons.com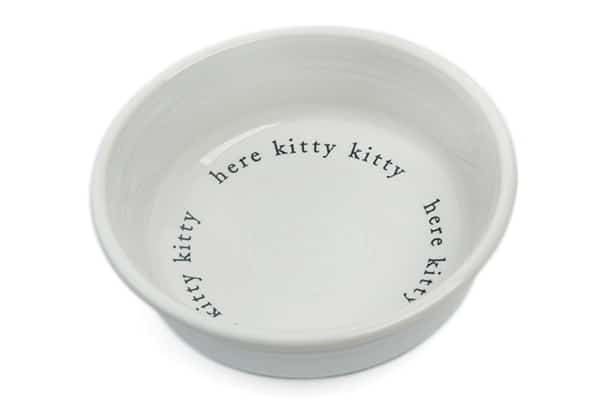 A happily fed purring cat and an equally happy cat parent who just loves, loves, loves kitty's new modern and stylish Here Kitty Kitty food bowl. Lead free and cadmium free, this collectible Fiestaware is made in the USA. Size — 14 ounces. $40. Sylvester & Co.; sylvesterandco.com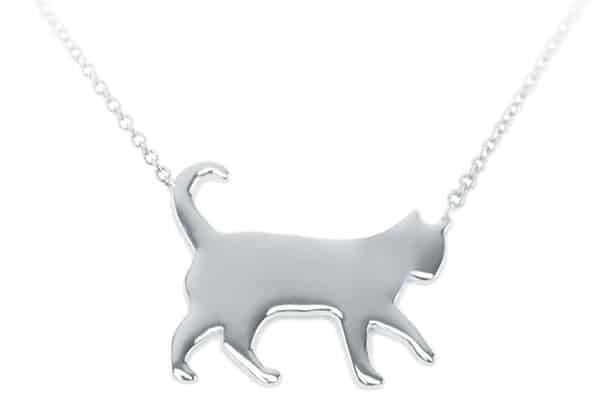 Which is exactly what will happen when you give your favorite cat mama one of these gorgeous necklaces from Carrie Cramer Fine Jewelry. Created by celebrity stylist Carrie Cramer, the hand-crafted necklaces put the "fine" in fine jewelry. The Boss silhouette comes in sterling silver or plated yellow gold; solid yellow gold/solid white gold/solid rose gold with a diamond collar or with all-over Pavé. $195 to $2,500. Carrie Cramer Fine Jewelry; carriecramer.com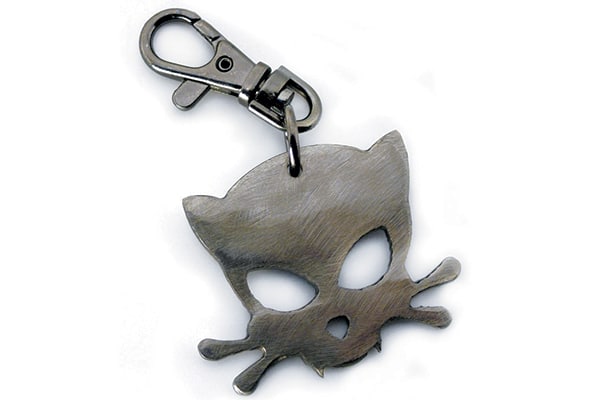 Looking for a more edgy gift for that special cat daddy? Small in size, the handmade metal Outlaw Kitty key chain will make a big impression. $15. Outlaw Kritters; outlawkritters.com
8. Outlaw Kritters' Cat Belt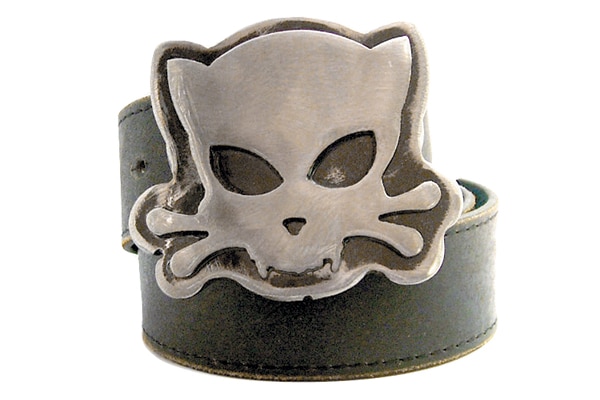 Give your cat guy a feline-inspired wearable piece of art created by metal artist Jon WATTO Watson. The hip-to-be-me belt buckle fits a 1.5-inch wide belt. Because each one is unique, weight, finish, color, size and shape may vary. $50/square, $75/oval and $65/diecut. Outlaw Kritters; outlawkritters.com
Editor's note: Have you seen the new Catster print magazine in stores? Or in the waiting area of your vet's office? Click here to subscribe to Catster and get the bimonthly magazine delivered to your home. 
Thumbnail: Carrie Cramer's Cat Jewelry
Get more gift ideas for cat lovers and cats on Catster.com: