Cats have invaded our clothes — and I don't just mean those times when your foppish feline decides to tastefully redesign your best black jacket by leaving calico-colored hair all over the sleeves. These days, cats are stylishly strutting their way through the fashion world, showing a presence on glitzy fashion runways and helping to define your everyday essentials. Let's check out the modern feline lookbook.
Top 5 Looks in Cat Fashion
1. Cat T-Shirts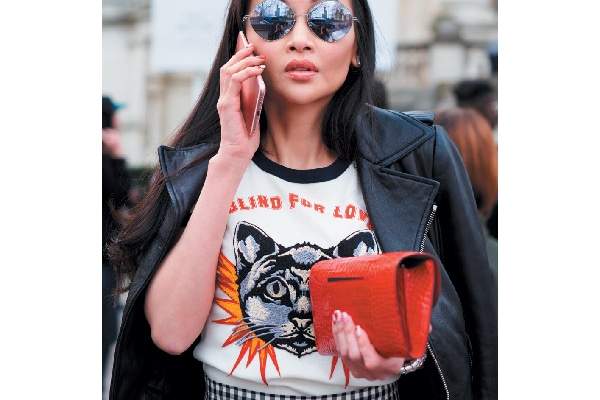 First up, every proud feline fancier has to own at least one cat T-shirt. I used to have a white tee that mixed up Dada-inspired gray scale geometric shapes with an image of a cow cat that happened to resemble my cat at the time, Moo. Whatever your style preference, there's guaranteed to be a cat-inspired T-shirt that serves your need, whether that involves giant prints of a cat's face rocking sunglasses, psychedelic scenes featuring cats flying through space on pizzas or slogan-centric tees that proclaim, "This girl loves her cat."
Influential streetwear brand Supreme even dropped a T-shirt featuring the Catwoman character from Batman. But take note: The tees are so in demand that you'll be lucky to hunt down a pre-owned shirt for less than $150.
---
2. Cat Accessories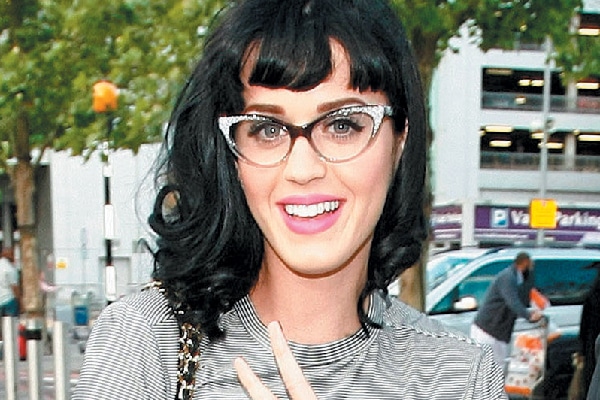 Shifting over into the world of accessories, cat's-eye glasses are a classic sartorial statement. These distinctive glasses feature a feline-esque upsweep at the top outermost edges of the frames and hit their heyday during the 1950s and '60s: You probably recall screen siren Audrey Hepburn sporting them while portraying the character of Holly Golightly in Breakfast At Tiffany's. (Holly's pair were designed by Oliver Goldsmith and colored tortoiseshell.)
Today, popstress Katy Perry has become an ambassador of the look, most notably when she rocks a pair with bedazzled edges. Depending on the season, matching your cat's-eye glasses with a cat-ears headband or a knitted hat with kitty ears will max out your cat fashion clout.
---
3. Cat-eye Makeup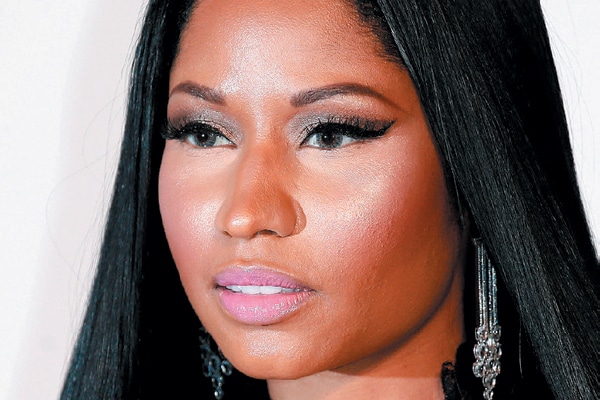 Getting a little more up close and personal, cat's-eye makeup has proven to be one of the most sought-after ways to fancy up your eyes. The look involves using eyeliner to give your eyes and face a sleek, feline-inspired appearance. The facial trick is notoriously hard to master, with YouTube videos promising to guide you through simple ways to achieve the look often clocking up over 10 million views.
But the winged liner look has proved popular throughout the ages, with a roll call of iconic cat's-eye champions including Marilyn Monroe, Elizabeth Taylor and Brigitte Bardot, plus modern musicians like Adele and Nicki Minaj.
---
4. Cat fashion on the runway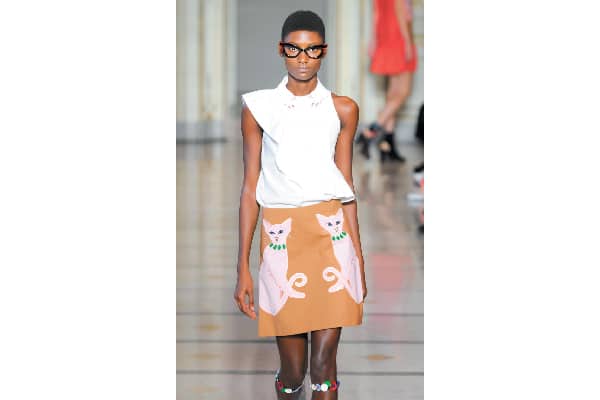 Moving on up to a more exclusive level, the sassy feline form has recently been spotted taking over the designer fashion world. At a 2017 Gucci show, kooky-looking cats appeared on vibrant-hued knit sweaters and long, flowing robes. Grace Coddington, the former creative director at fashion bible Vogue for three decades, resides in a house where her cats take naps on Chanel blankets, while Grace herself is fond of posting cartoon illustrations of her kitties to Instagram.
The designer Stella McCartney memorably employed a clowder of dapper kitties to pose alongside models draped in all-over leopard-print garb for a recent show. (As you'd expect from a vegetarian lifestyle advocate like McCartney, her big cat prints are strictly of the faux variety.) These full-length big cat prints have now become a key part of an 80s glam revival and are tipped to be a staple part of every fashionista's fall closet.
---
5. Karl Lagerfeld's Cat, Choupette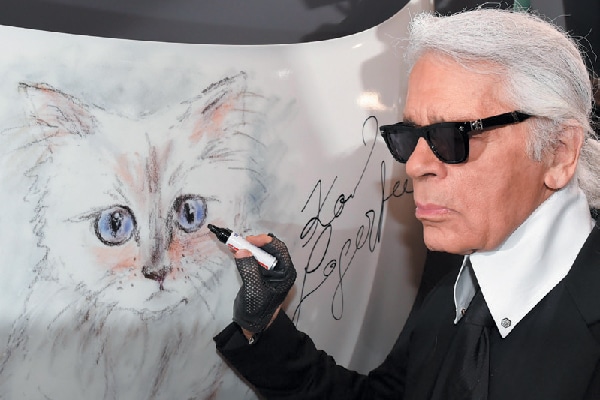 Finally, let's give it up for Choupette, the undisputed queen of the feline fashion scene. She's a luxurious Birman who lives with legendary designer Karl Lagerfeld and claims to employ a fleet of maids to pamper her. On a daily basis, you might find Choupette jetting around the world on private planes and checking out the backstage scene at exclusive fashion shows.
This couture kitty's reputation has also led to the launch of her own line of makeup, in conjunction with the brand Shu Uemura. You'll recognize the products from the tiny paw prints that are scattered across eyeliners and glitter sets — although it's unsure whether the makeup brushes can also be reused for official feline grooming business.
---
Cat Fashion Items We Love
1. Full Tilt 3-Pack Cat Ear Headbands from Tillys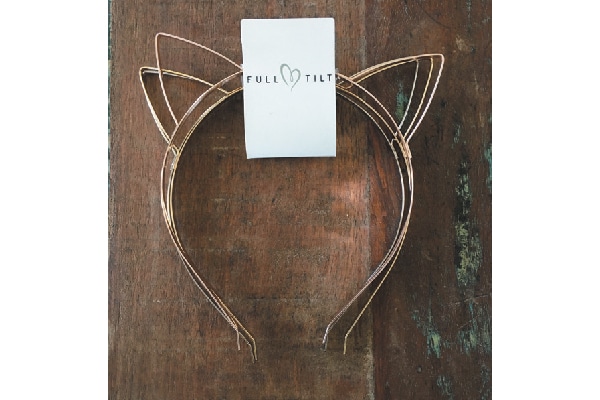 ---
2. Retro Cat Eye Sunglasses from Flair for Days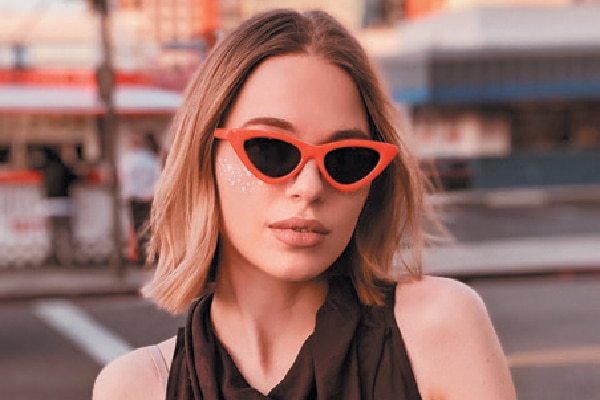 ---
3. Meowing and Musing Embroidered T-Shirt from Mod-Cloth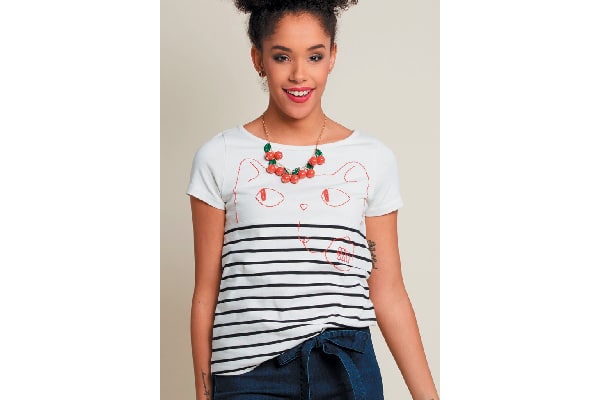 ---
4. Glass Dome Drop Earrings from Outlaw Kitty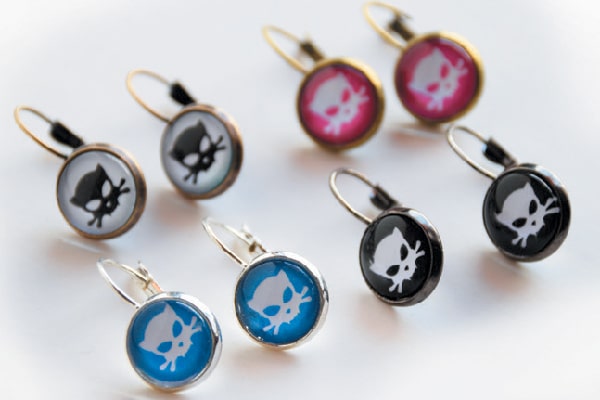 ---
5. Delight Draws Near A-Line Dress from ModCloth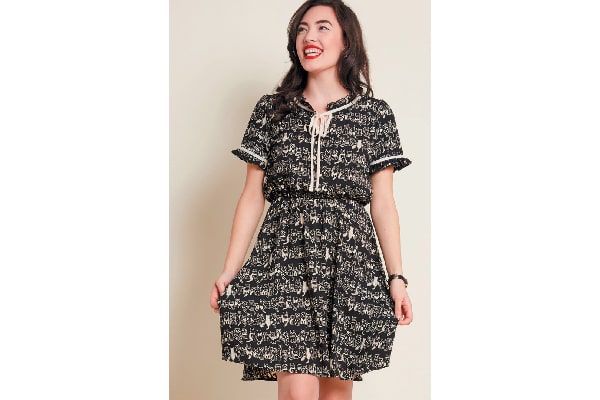 ---
6. Loly in the Sky Style Mews Sandal from ModCloth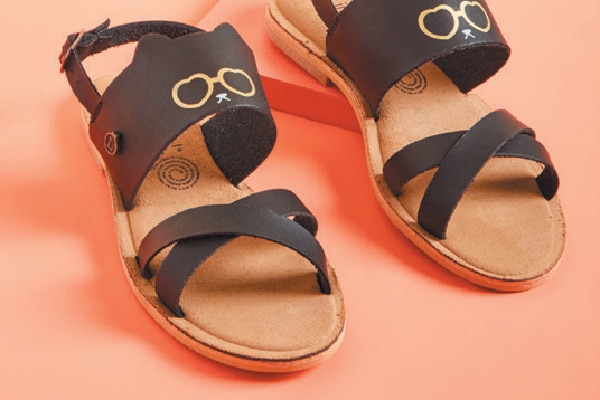 Phillip Mlynar spends his days writing about cats, hip-hop and food, often while being pestered by his rescue, a Mackerel Tabby named Mimosa. His work appears in Vice, Pitchfork, the Village Voice, Bandcamp and Catster. He's won various awards at the Cat Writer's Association Communication Contests, some of which are proudly on display at his local dive bar in New York City.
Read more about cat fashion on Catster.com:
---
Thumbnail: Singer, songwriter, actress and cat lover Kesha wears this feline-inspired outfit by designer Stella McCartney. Actress and singer Victoria Justice rocks this cat-tastic graphic tee. Photography ©WENN Ltd. | Alamy Stock Photo (Kesha); ©Splash News | Alamy Stock Photo (Justice)