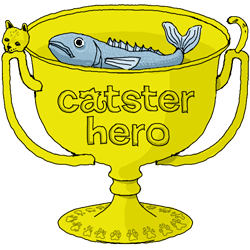 Picture yourself on a tropical island: blue skies, sunshine, palm trees, beaches … ah, this is the life!
After spending two holidays in Lanzarote, and 20 years living and working in London, I realized that I did not want to spend the rest of my life in a cold, rainy climate, commuting on a crowded train to get to my job at a city law firm.
At the time, I was lucky that the value of my flat in East London had risen so much over only a few years, and with the proceeds from the sale it was possible to buy a little one-bedroom apartment in Lanzarote. So I packed my suitcases, got my belongings shipped over, and made my dream a reality.
Oh, did I mention that I would never have gone without my cats? Of course, my tabby twins Spider and Lugosi came with me!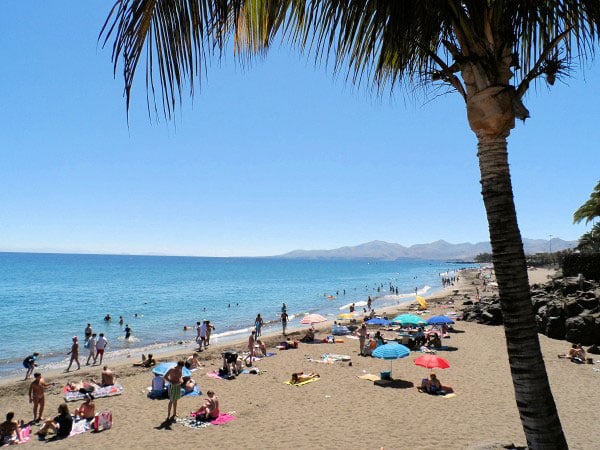 A quick geography lesson: Lanzarote is a Spanish island, one of the seven Canary Islands in the Atlantic Ocean off the west coast of Africa. Thousands of sunseekers visit this popular tourist destination all year round to top up their tans. But if you're a cat lover, you will quickly wake up to the reality of the many feral cats living rough on the streets and "sharing" your environment around your tourist complex or hotel. Some of these cats are friendly around humans and can be handled, but most are shy and hide in the safety of the bushes when someone approaches.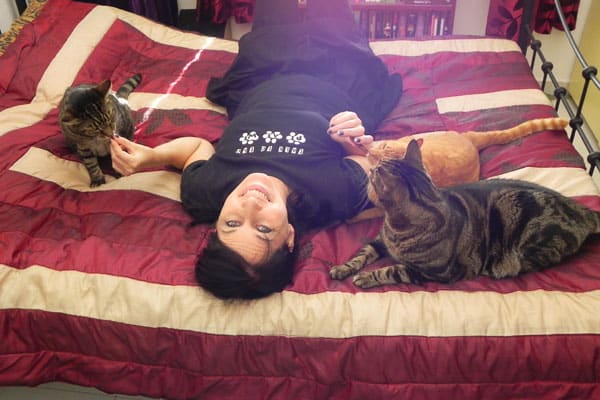 There are also great numbers of cats living in colonies within large rock formations by the ocean, usually near a bar or restaurant where there is the prospect of food. In tourist resorts such as Puerto del Carmen, Playa Blanca, and Costa Teguise, some take their chances and live closer to us humans to procure sustenance and cuddles.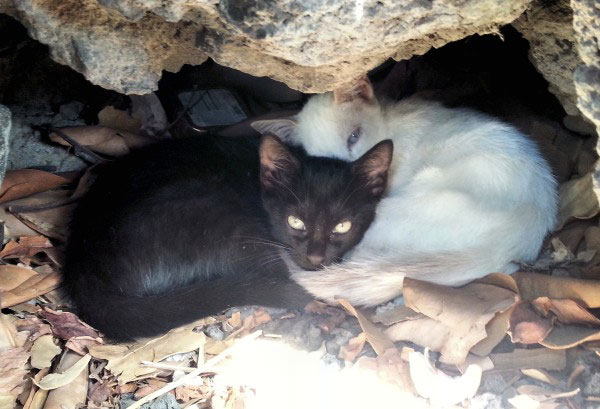 Most feral cats I encounter are stunning. Many seem to have had a randy Siamese somewhere in their ancestry and are blessed with beautiful blue eyes and the typical meezer markings. Luckily, the majority also appear fairly healthy and well-fed. As an avid hobby photographer, it is only natural that feline photography ended up being my specialty, and amongst kitten, moggie, and pedigree cat pictures, shots of these feral beauties are featured on my website Catnip Camera.
Spay/neuter program
One of the biggest feline problems we face in Lanzarote is the uncontrolled reproduction of the feral cat population. That brings more and more unwanted kittens, along with the spread of disease.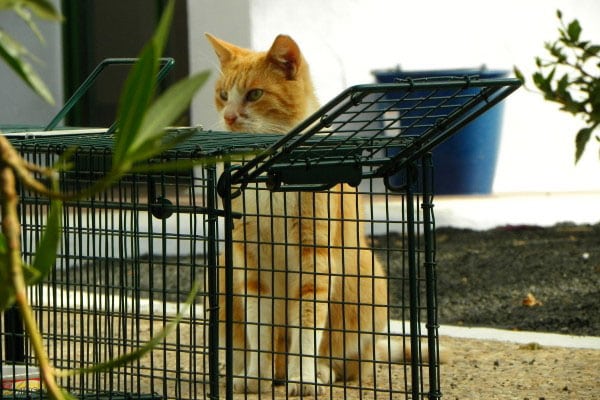 Enter 9 Lives Lanzarote, founded by British cat lover Bernie Payton in 2008, a privately run charity that traps feral cats, spays/neuters them, and then releases them in their familiar surroundings (commonly known as TNR). Although they work nearly every day of the year, their intensive annual spay/neuter campaign each autumn has proven particularly successful over time. In the first three weeks of this year's campaign they had already spayed/neutered around 120 cats.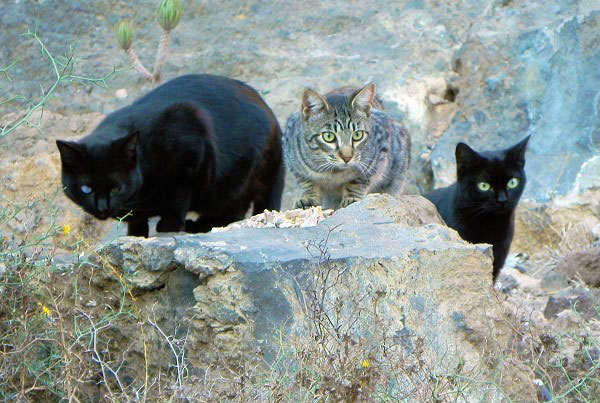 While at the vet, the cats are blood tested for FeLV (leukemia) and FIV (the feline immunodeficiency virus) and, if necessary, are treated for injuries and illnesses. Sadly, cats who test as FeLV or FIV positive are immediately euthanized, as this is the only way to stop the spread of these extremely infectious diseases. Having said that, 9 Lives Lanzarote would never put a healthy cat to sleep just because it is homeless.
Bernie and her volunteers cover the whole island along with the vets, who provide their services at special rates. Although their main work revolves around spaying and neutering, they also come to the rescue of cats in desperate need of medical attention or rehoming. Here's a video of Bernie and volunteers trapping cats on a Lanzarote tourist complex:
It has been a difficult path for Bernie since starting the charity.
"I have had kittens dumped in a box on my doorstep, and the people who dumped them obviously knew what I do and that I would never abandon them," she says.
But without the necessary funds or premises to house them, there is no easy way to take in all these cats. The only "proper" shelter that can accommodate homeless animals in Lanzarote is Protectora SARA, but they are overflowing with abandoned cats and dogs at he best of times, so dumping even more cats on them is not an option.
However, Bernie would never turn a blind eye to an injured kitten or a cat that needs a home. "Through networking by word of mouth and using our social media, the majority of cats can be looked after, fostered, and found homes for eventually," she says.
Cats who are "true ferals" — too wild to be homed in a domestic environment — are usually treated by a vet, then returned to their colony after their recovery.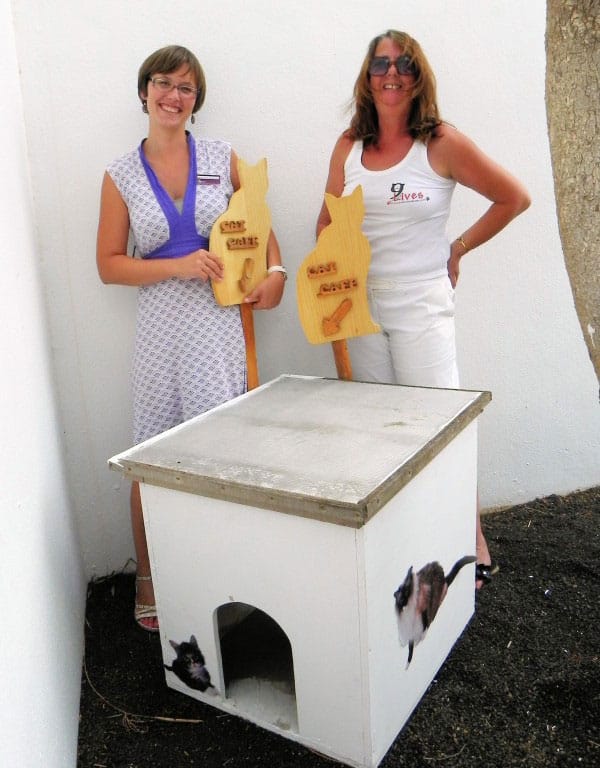 Another important part of 9 Lives Lanzarote's work is setting up "cat cafés" (communal feeding stations) in the many tourist complexes and hotels. These help discourage holidaymakers from feeding the cats, who would otherwise go hungry again as soon as the tourists leave. The little "houses" are built and sponsored by volunteers.
Cats are made homeless by owners leaving Lanzarote without them
Since the economic "crisis" started, there has been an increase in people leaving Lanzarote for their home countries, and simply abandoning their cats.
"This problem exists mostly with the Brits and Irish, as the cost of a one-way airfare for a cat to the UK or Ireland from Lanzarote is ridiculously high — approximately €500 (US$690) per cat," says Bernie. "And due to those countries' regulations/laws, the animal must travel in the hold of the plane. This does not help our situation here." It is easier and cheaper to fly with your cat to countries such as Germany or Holland, where you can take them in the cabin with you, so all you pay for is the extra "luggage." There is a petition you can sign, demanding that the prices of air travel for pets to and from the UK and Ireland be decreased.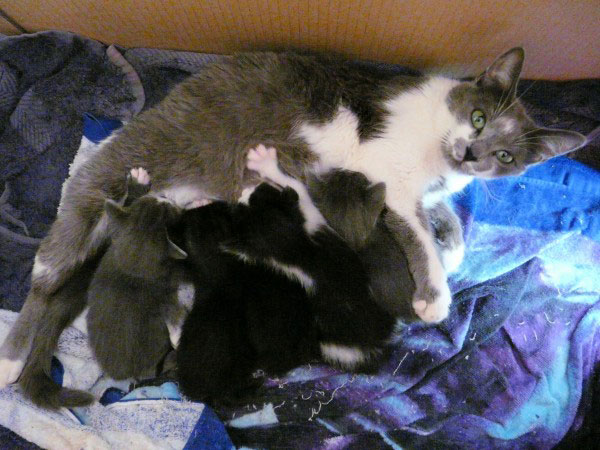 Luckily, cats are survivors. They have a way of "moving in" with you and sneaking into your heart, and finding themselves a new home without help from anyone. But others are not so lucky, and those abandoned kitties end up living on the streets, or joining an existing cat colony. The luckiest of all kitties are the ones that find a new home. There have recently been quite a few happy endings, where a holidaymaker has fallen in love with a Lanzarote feral cat and made arrangements to take it back home with them.
Under the European Pet Passport Scheme, the cat cannot travel until 21 days after getting its vaccinations and being issued a pet passport — by which time most holidaymakers have already left again. But Bernie can help foster the cat for those three weeks, and then send moggie on its way.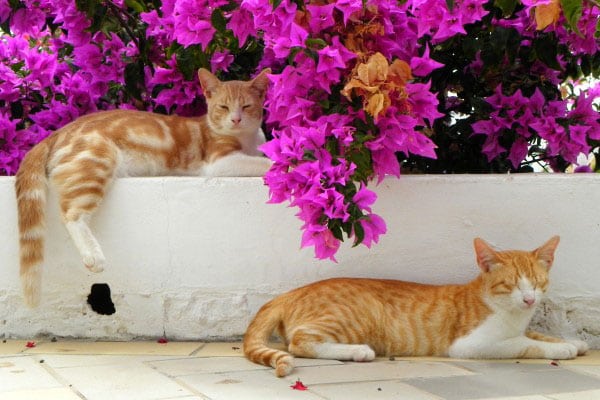 Adopt a Lanzarote feral cat
Whether you live on this beautiful island or are just a visitor, please consider adopting one of these gorgeous, friendly ferals. They are independent souls, but so special and loving if only given the chance. Every person I know who has adopted a Lanzarote feral internationally says that once their cat is home and settled, the effort and expense was more than worth it!
9 Lives Lanzarote and Lanzarote's other animal charities receive no funding from the government or local councils, and rely heavily on private donations and monies raised at jumble sales or fundraising events.
Help Bernie and the feral kitties by making a donation via the 9 Lives Lanzarote website, and follow 9 Lives Lanzarote on Facebook, Twitter and YouTube. You can also visit the Lanzarote Animal Shelter SARA website (cats and dogs).
About the Author: Barbarella Buchner — Ailurophile. Geeky Goth Girl. Photographer. Web Designer. Fibromyalgia + RA Sufferer. And totally mad! She originally hails from Germany, then moved to London, and since 2004 has lived on the tropical island of Lanzarote, together with her tabby twins Lugosi & Spider, and ginger queen Ruby Akasha. Apart from being an avid hobby — and sometimes even paid! — photographer, she works as a freelance web and graphic designer. She designed and maintains the 9 Lives Lanzarote website.
Do you know of a rescue hero ÔÇö cat, human, or group ÔÇö we should profile on Catster? Write us at [email protected].