Even if pumpkins aren't your favorite thing, when the pools close and the temperature goes from sweltering to "sweater weather," it's impossible to escape the stringy, pulpy grasp of the season's most ubiquitous gourd.
Admittedly, plenty of us are already harassing our local baristas for pumpkin spice lattes in mid-August, but by the time October rolls around, even the most diehard aficionados occasionally have to take a non-pumpkin scented breath amid the dizzying whirlwind of overexposure.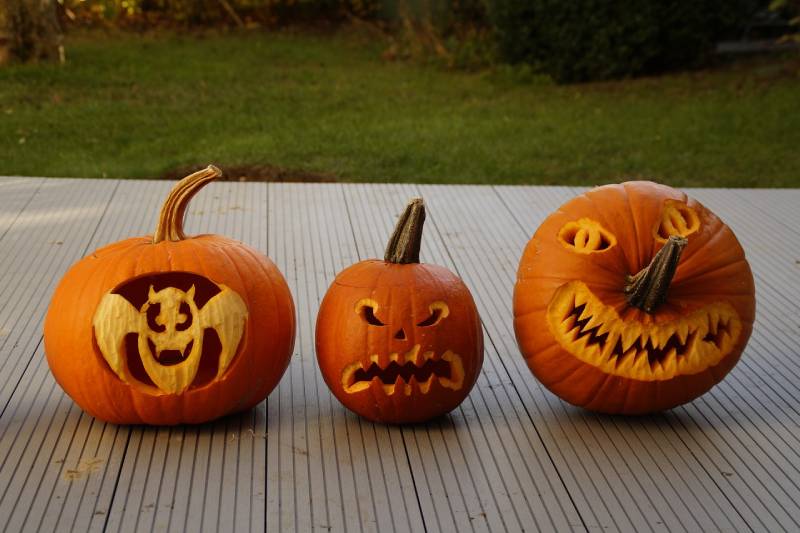 Take, for example, my recent trip to Trader Joe's, when I counted approximately 30 pumpkin-flavored items, ranging from oatmeal, cereal bars, and waffle mix to cookies, scones, and coffee.
Part of me wanted to rush around Supermarket Sweep-style and grab everything I saw, but my more rational brain recognized this as a symptom of our nation's unhealthy obsession with pumpkin spice. This addiction is detrimental to the enjoyment of other fine fall flavors, such as maple syrup and apple cider.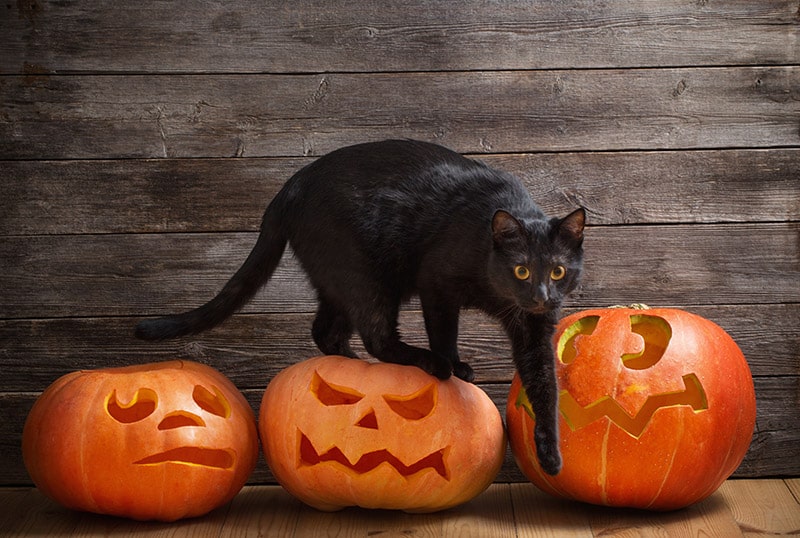 I wasn't truly worried about our future as a society until I spotted Tidy Cats' Fall Frolic cat litter on the shelves at Super Target. "What the hell," I thought, angry that anyone would suggest cleaning the litter box could be festive.
But the litter cost only $7, and what if it really did make me feel as though I were enjoying a crisp, fall breeze instead of hunching over a plastic box scooping clumps of urine and feces into a trash bag?
This was not my experience. The aroma of Fall Frolic is not vastly superior to other cat litters — perhaps a little spicier, in a weird way. In a blind sniff test, I'm willing to bet zero out of 10 people would be able to tell the difference between Fall Frolic and your standard fast-acting multi-cat poopstink-eliminating formula.
Fall Frolic cat litter might be a failed exercise in seasonal mass marketing, but there are other ways to share the spirit of the season with your kitties.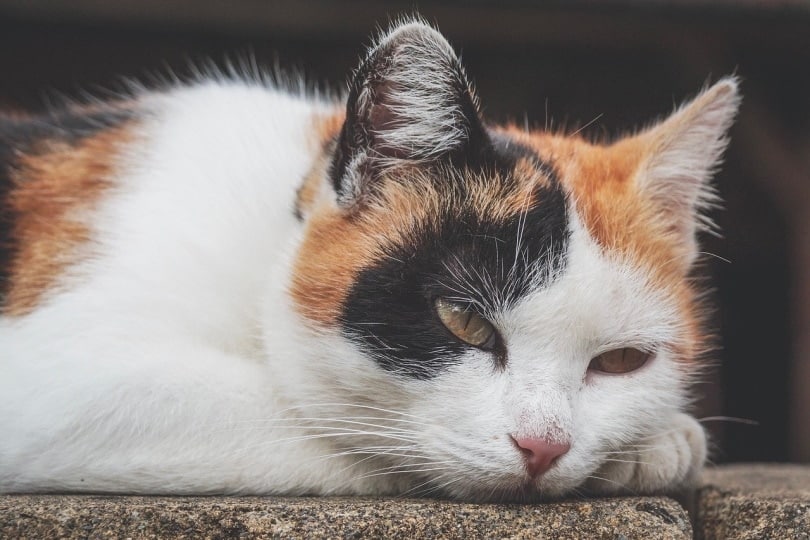 1. Try these homemade pumpkin-pie cat treats
Pinterest may be a breeding ground for future #fails, but the ASPCA offers up this seemingly foolproof recipe for pumpkin pie cookies that are safe for cats (and dogs, for that matter). If we're being honest here, you are totally going to eat some too. At least I am.
As an added bonus, pumpkin can also help your cat get more fiber, water, and potassium in her daily diet. Simple canned pumpkin can also help soothe an upset stomach.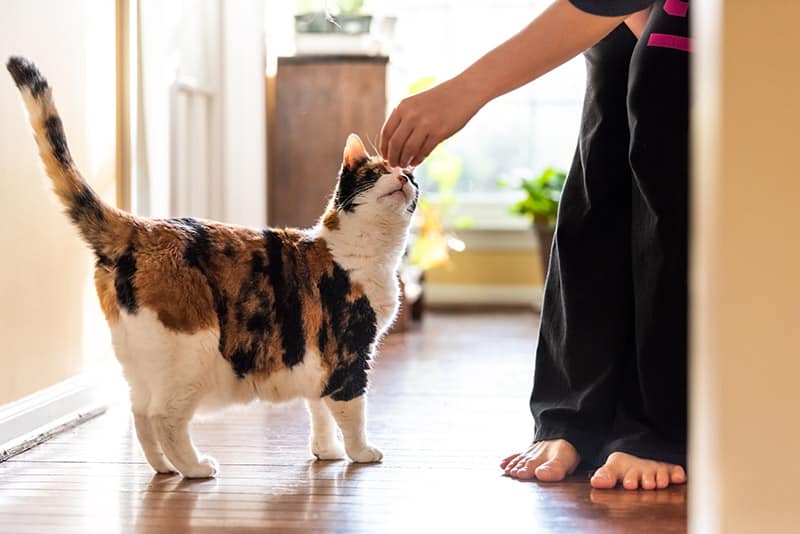 Now on to the important stuff, like the recipe:
Ingredients:
2 cups rice flour
1/2 cup oatmeal
1 cup canned pumpkin
1 cup grated carrots
1/2 cup unsweetened plain applesauce
1/4 cup flour for rolling
Directions:
Preheat your oven to 350 degrees.
In a food processor, blend carrots, applesauce, and pumpkin until smooth.
Mix rice flour and oatmeal in a bowl.
Add wet ingredients to the dry and mix gently until dough forms.
On a floured breadboard, place dough and roll out to about 1/4-inch in thickness.
Use cookie cutters to cut out little cookies.
Place cookies on a greased cookie sheet and bake at 350 degrees for seven minutes.
Flip treats over and bake for five more minutes. Remove from oven and cool thoroughly.
If your pet loves peanut butter, you can add a bit to these treats as "frosting."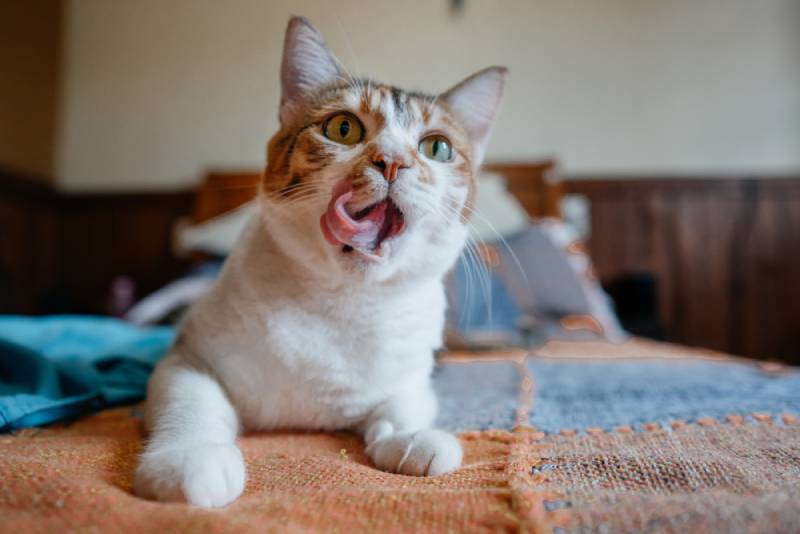 2. Acquire a catnip-filled pumpkin
Stuffed with YEOWWW! organically-grown catnip, these jack-o-lantern-shaped toys guarantee your kitty some happy haunting. Visit the YEOWWW! website to find an online or retail store near you.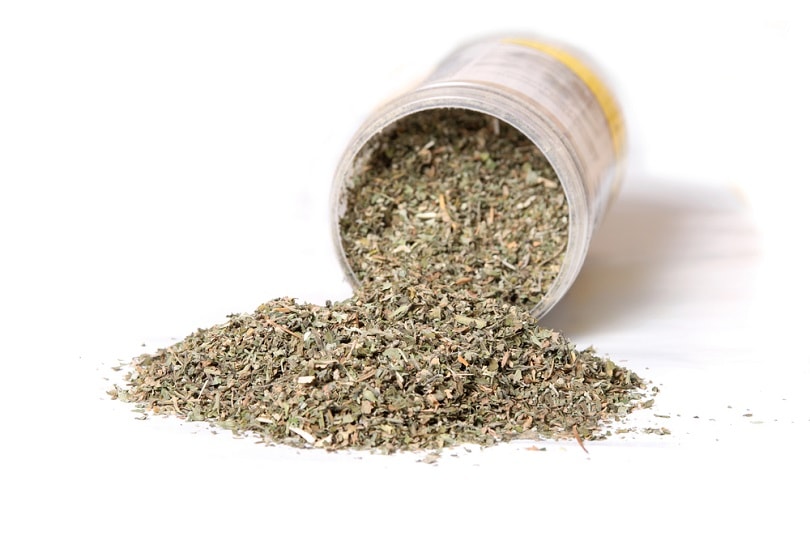 3. Get kitty a costume that suits his personality
My cats hate playing dress-up, but they are just so cute in little bow ties, tutus, and top hats. Each Halloween, I dress them up long enough to snap a photo (in other words, long enough for them to hate me).
I try to ensure their costumes match their personalities — for example, Bubba Lee Kinsey is a business-minded hard-ass who thinks "casual Friday" is a sign of weakness, which is why he totally rocks a skull-bedazzled tie.
Do your cats like eating pumpkin and dressing up for Halloween? Tell us in the comments!
Read more by Angela Lutz:
About Angela: This not-crazy-at-all cat lady loves to lint-roll her favorite dress and go out dancing. She also frequents the gym, the vegan coffee joint, and the warm patch of sunlight on the living room floor. She enjoys a good cat rescue story about kindness and decency overcoming the odds, and she's an enthusiastic recipient of headbutts and purrs from her two cats, Bubba Lee Kinsey and Phoenix.