I typically feed my outdoor feral cats twice per day. In the morning, they'll receive kibble distributed evenly between five bowls. In the evening, they'll receive an additional five bowls of kibble and a few cans of soft canned food spread over the five bowls. This is usually plenty of food for up to 10 cats (and the occasional opossum).
However, I noticed that the food isn't consumed as readily in the summer compared to the winter. So, lately, I've been feeding them a little less. It made me wonder, do people feed their cats less or more in the summer?
My logical side would've thought that cats eat more in the summer than in the colder months. They're typically more active in the summer chasing birds, mice, and any other small wild critter they can find. Since it's warm, they tend to stay outside exploring further and longer than usual. They also seem to play and chase each other more frequently. But, my cats don't eat as much in the summer, and there's not as much food left behind each morning. This makes it easier to keep the ants and other insects out of the food.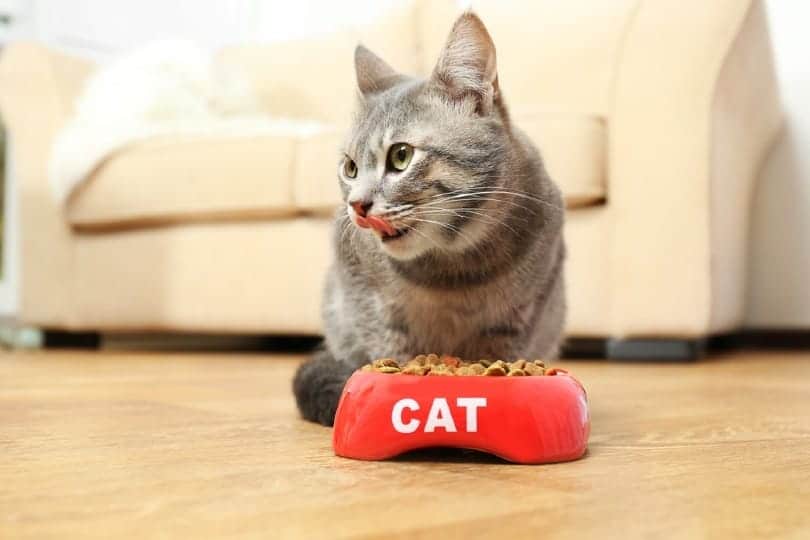 Perhaps they're too busy playing in the summer and pay less attention to food. This draws similarities for me when I was growing up and preferred to spend all of my time outside playing. That was, of course, until Mom yelled for me to come in for dinner. Maybe in the colder months there's less to do and, like us, cats are less active and spend more time sleeping and eating on those cold, inclement weather days of winter.
I have noticed that more wild critters appear to be active in the summer months. Keeping the bees away from the cats is often a challenge. It's also not uncommon for a bird to dive bomb one of the cats who happens to be too close to her nest. This happened to my orange tabby boy, Rusty, the other day. He was simply walking down the side of the yard minding his own business (for once), and he must have walked too close to a line of Leyland cypress trees where the birds were nesting. The next thing I noticed, a thrasher flew out of the tree and swooped down near his head. Rusty was totally freaked out. I've never seen a cat do a tuck-and-run at the same time. Needless to say, Rusty started taking a different route to our house.
Some of the excess food may be left behind in the summer due to a lack of other stray cats and opossums showing up. My cats don't seem to mind the occasional visitor eating their food, as long as the outsiders wait their turn. The visitors can feel free to eat the leftovers once my cats get their fill. We don't seem to get as many stray cats and opossums in the summer months, since there are other food sources available to them.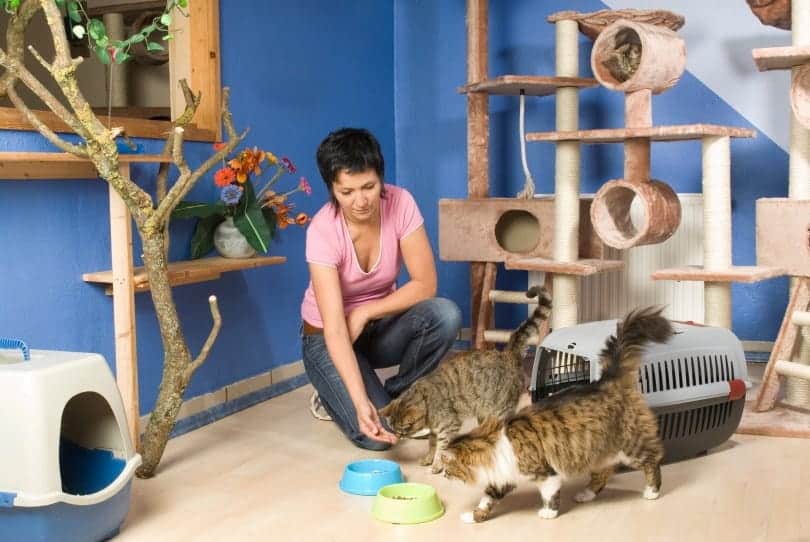 I'm not sure what the answers are for the lessened appetite for my cats in the summer. Maybe it is unique to them, or maybe they are too busy having fun in the summer sun to worry about eating as much.
What about your cats? Do they eat more or less depending on the season? Let us know in the comments!
More stories by Tim Link on his feral cats:
---
Featured Image Credit: Jaromir Chalabala, Shutterstock