Who doesn't love waking up to see a gathering of gifts under the tree on Christmas morning? I know I do. I feel like a kid all over again. I have to admit, though, even more that pretty presents, I love a nice fat Christmas stocking! I adore the mystery of trying to guess all the goodies stuffed in the festive sock. I even wrap each stuffer so the stocking experience is prolonged.
In addition to the fun of opening the tiny gifts, I get giddy choosing what I'll pack into my family members' stockings. This is where you really get to be creative. The contents have to be on the small size, yet they should pack a punch that evokes surprise, a smile and sometimes a laugh.
Here are 10 ideas for stocking stuffers for cat lovers of most any age.
1. Gama-Go Kitty Keys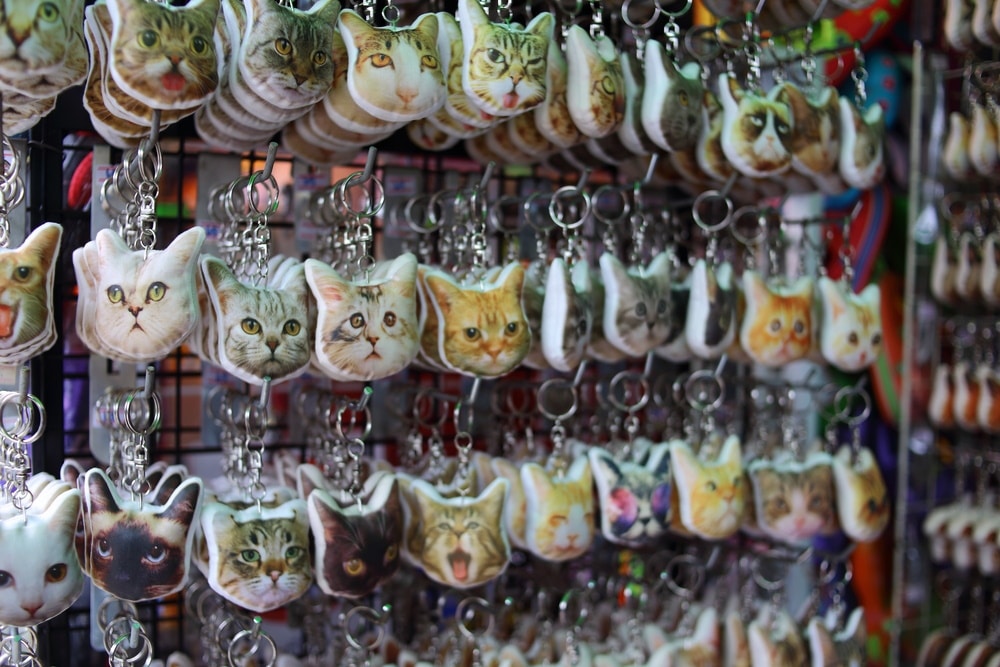 Cats hold the key to our hearts, so why shouldn't they hold the key to our houses and cars? These adorable multi-color caps slide over the top of most keys. I'm one of those people who has a collection of keys on my ring, some of which are mystery keys. Honestly, I have no idea what they open, but I'm afraid to throw them away. I placed a big purple cat head on my house key so I could find it right away and not get it mixed up with one of the useless keys to which I've become strangely attached. Fun and useful!
---
2. Paw Print Sticky Notes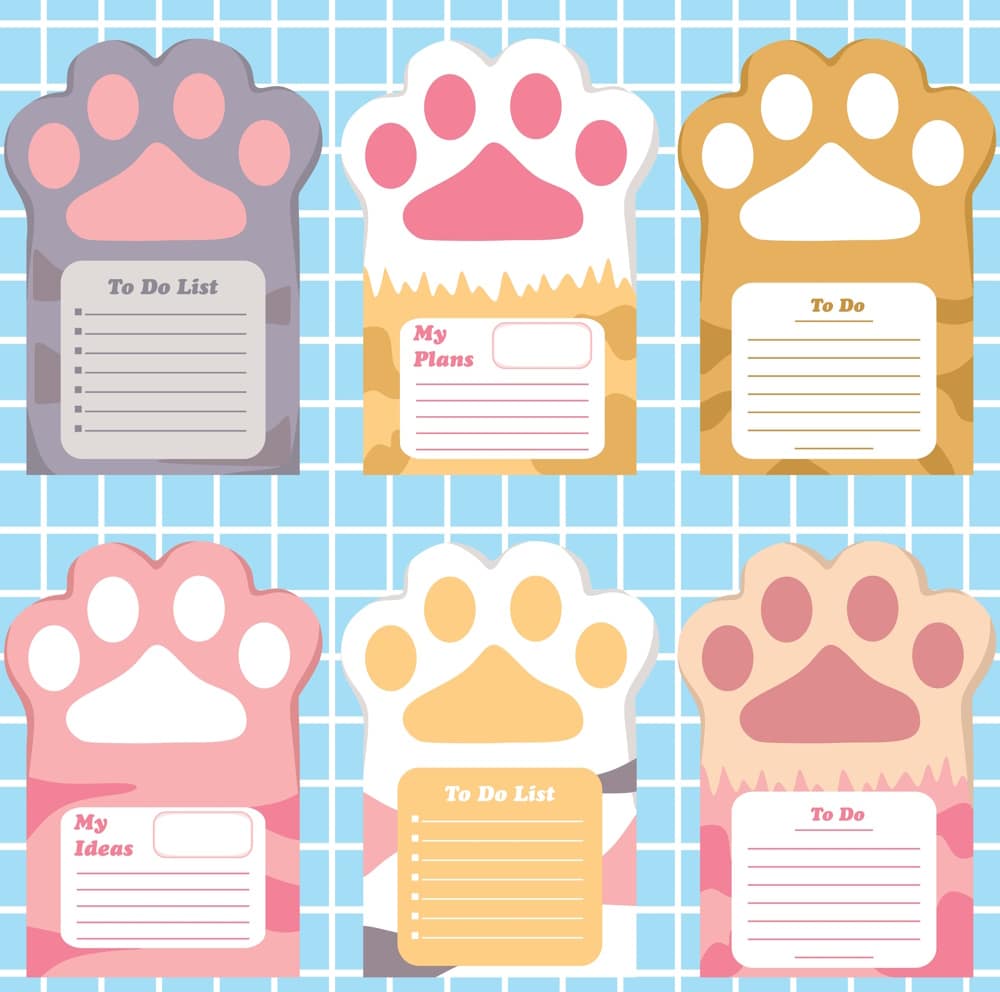 Who doesn't like a nice sticky note? I go through these like crazy and would love to have some cute paw print-shaped ones. They're great for students or the person who needs constant reminders to remove the clothes from the washer so they don't sit overnight. Not that I've ever done that sort of thing …
---
3. Cat with Glasses Shot Glass
Any cocktail tastes better when liquor is measured from a shot glass bearing the image of a bespectacled tabby. Make mine a double!
---
4. Pusheen the Cat Earrings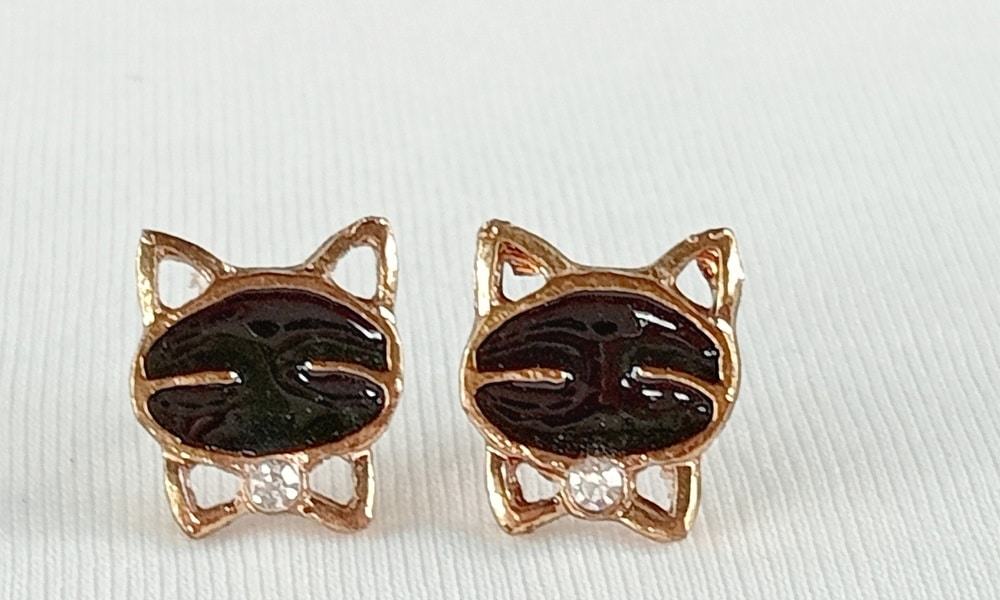 Who doesn't love the delightful whimsy of Pusheen the cat? These chubby kitty earbobs would look absolutely adorable dangling from the lobes of the young or the young at heart.
---
5. Cat Pencil Sharpener
Life is never dull with a cat-butt pencil sharpener! Who wouldn't love finding this pencil buddy at the bottom of their stocking? Get the lead out already and order these for all the sharp people on your list! (Sorry.)
---
6. Cat Claw Bottle Opener
How cute are these? And practical, too! These stocky little bottle openers are the perfect addition to any bar or utensil drawer. Maybe Santa Claws will drop one into your stocking.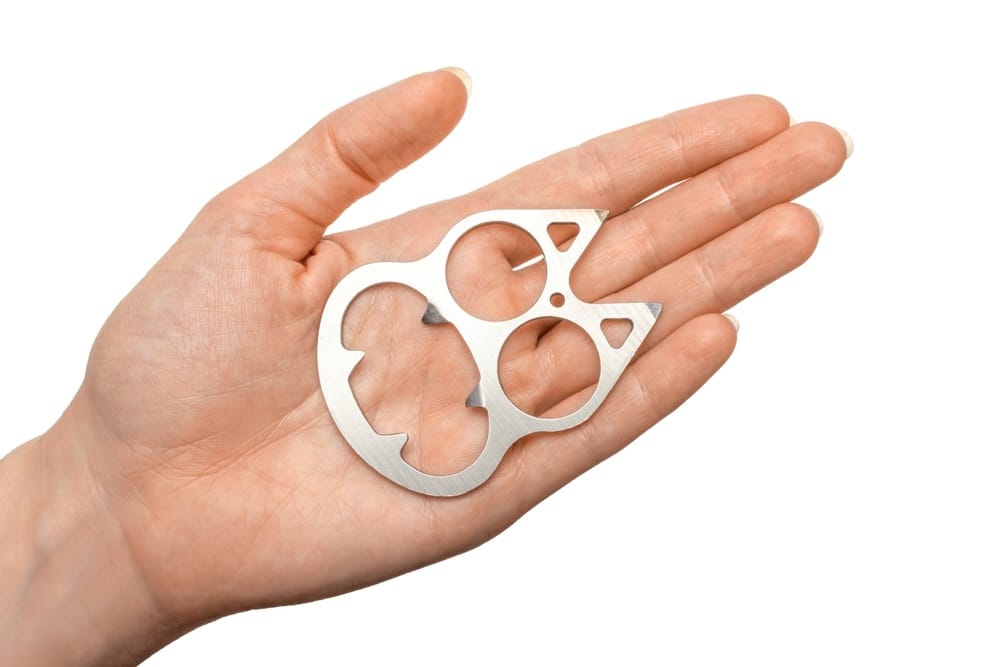 ---
7. Purr Lip Gloss
Pucker up! This fun little tube of lip gloss comes in three colors and is the ideal stuffer for your loved one who loves cats and moist lips.
---
8. Mimi Pochi Cat Coin Purse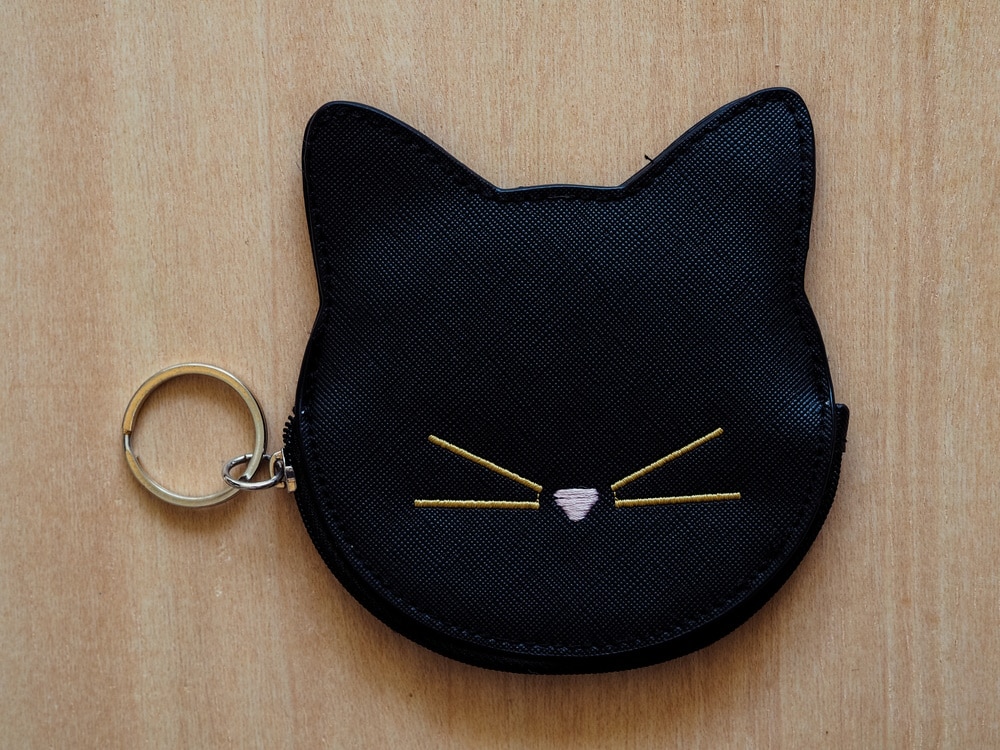 You won't mind feeding those parking meters if you have to pull change out of this sweet little kitty cat change purse. It's a swell giftie for any age and comes in a variety of colors.
---
9. Pizza Cat Keychain
Pizza Cat! Yes! Gemma Correll designed this silly keychain that's nothing short of a slice of pure heaven. Plus, wouldn't cat head-capped keys look delightful dangling from this ring?
---
10. Toothpaste Oscar
This Toothpaste Oscar cap sends me into giggle fits. Anyone with an oddball sense of humor would love to find this guy lodged in her stocking. It looks like he's vomiting minty toothpaste. Heh, heh. #Beavis #Butthead
Do you have ideas for fun cat-themed stocking stuffers? Tell us about it in the comments!
Read More:
---
Featured Image Credit: 5 second Studio, Shutterstock