We were all there once: sitting at the shelter or the breeder's home, signing the papers to bring home our very first feline friend. We learned a lot by trial and error, that's for sure! Now there are all kinds of great products on the market to help new cat guardians understand their furry friends and give them the stimulation they need for a long, happy life together. Here are 10 of my tried and true favorites: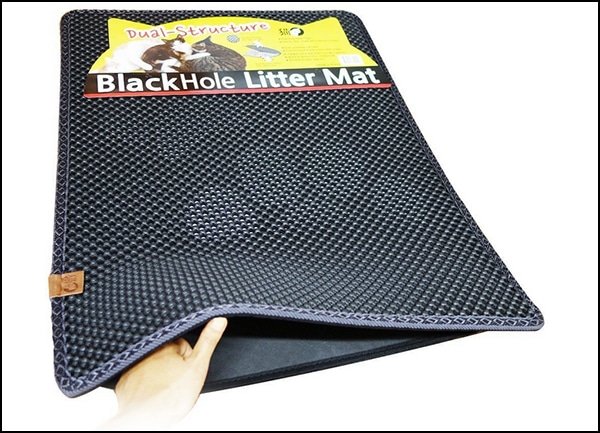 This thing is the bomb! It does wonders to decrease litter tracking, and it's easy to wash if somebody has an accident outside the box. Rectangular 30×23-inch for $43.99.
Can't find space for the rectangular model? Try the 23×21-inch cat head-shaped one instead for $35.99.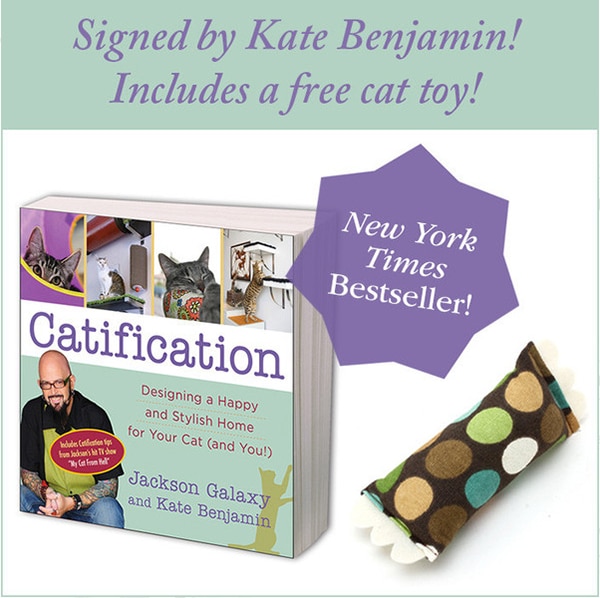 Help your friend learn about her cat's needs and how to meet them with more than 20 clever DIY projects in this bestselling book by Kate Benjamin and Jackson Galaxy of TV's My Cat From Hell. Buy the book through Hauspanther and you can get a signed copy and a free ModKicker cat toy for $20.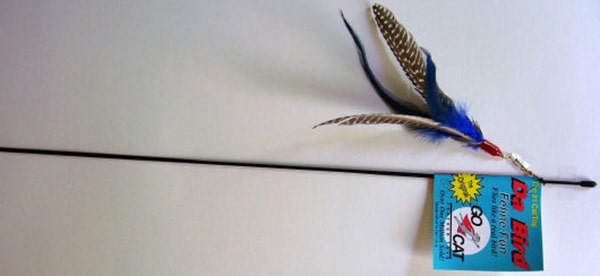 Some cats are ground hunters and some cats are air hunters. For the kitty that loves to jump for her prey, Da Bird is da best toy I've ever used. $6.95 for toy and rod; refills vary in price. Available online and at pet stores across the country.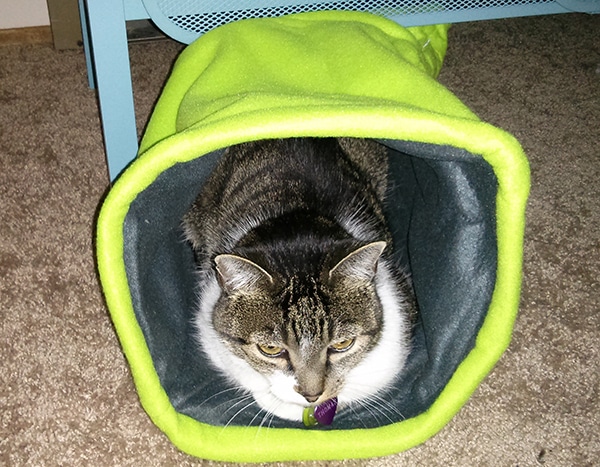 My younger cats, Thomas (pictured above) and Belladonna, absolutely love this fleece "kitty cave." The closed end also has a zipper, so if your cat likes caves that have a back door, she'll have one. The Comfy Cocoon comes in green (shown) and blue. Get it for $19.95 through the Animal Rescue Site and help support shelters, too.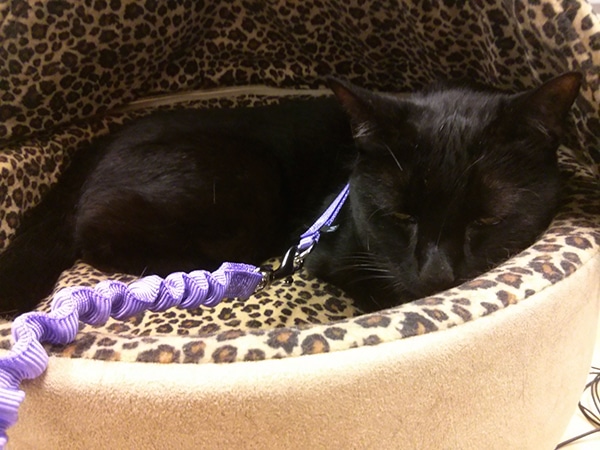 Siouxsie, my 18-year-old cat, loves this super-soft heated bed. It comes in two colors: beige and leopard (shown) and brown and leopard. To give you some perspective, Siouxsie is on the smaller side and weighs about seven pounds, and I could probably fit two of her in there. Get it for $37.67 through Amazon.com — that's half the usual retail price. A 20-inch bed is also available if your friend's new cat is on the larger side.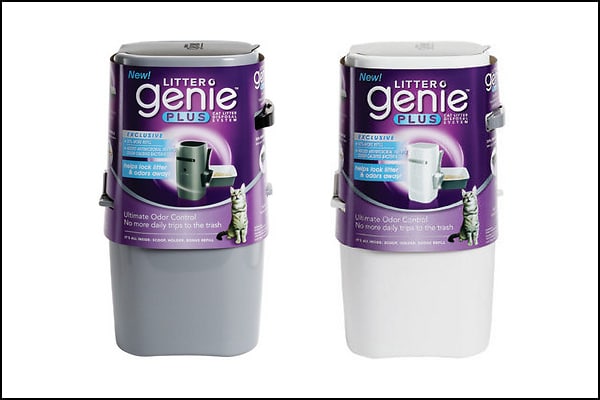 The Litter Genie is the best cat litter storage system I've used, and I've tried several. It keeps the odors at bay and is much more environmentally efficient than other systems. Get it for $9.99 in silver or white. Refill cartridges vary in price, but a three-pack will run you about $18.99.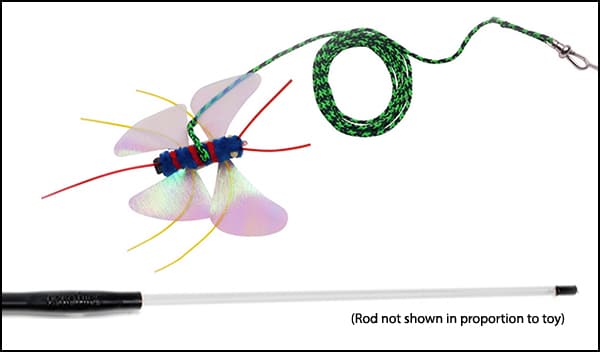 This is another great interactive play toy. It can be used with air hunters or ground hunters, and there are numerous other attachments available. Highly recommended! The toy is $9.77; the 22-inch rod $8.54.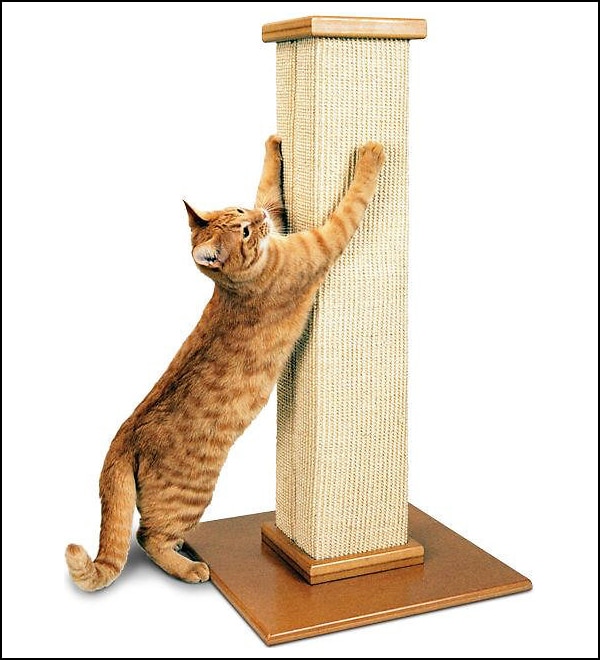 Scratching is a natural behavior in cats, and nobody wants their cat to scratch furniture or curtains. Satisfy that need to claw with this 32-inch-high solid sisal-coated scratch post. For every no, give a yes! Right now it's on sale at chewy.com for $40.49 — that's about 40 percent of the usual retail price of $71.99.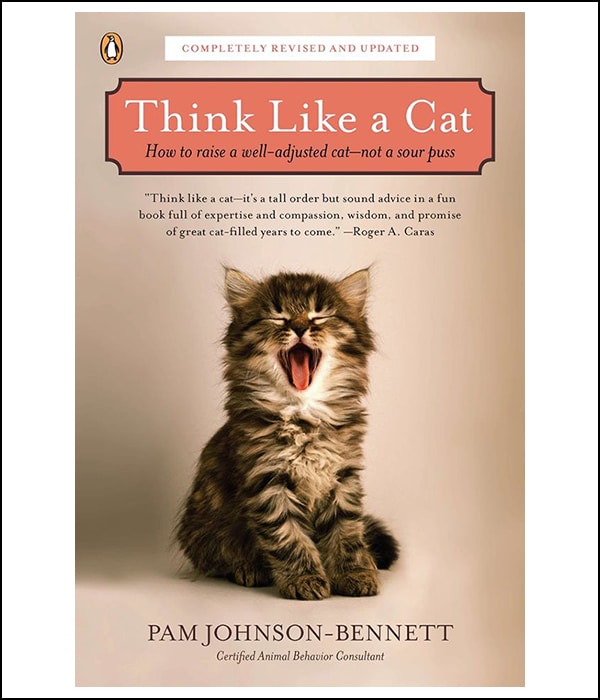 This is hands down the best cat behavior book on the market. It's easy to understand and gives cat guardians the tools they need to make sure that their cat doesn't become a "cat from Hell."
10. Tipsy Nip Tickle Pickle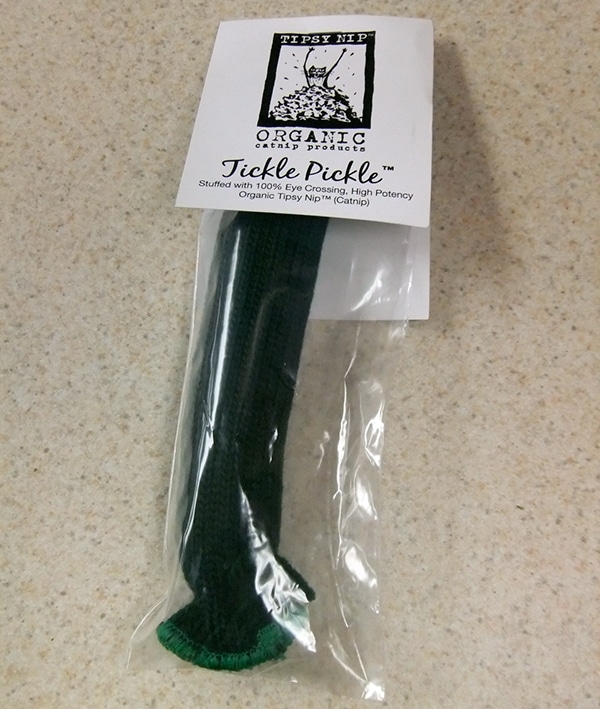 My cats went bonkers when they got a chance to review the Tickle Pickle and some of Tipsy Nip's other great products. Filled with organic catnip and made by a small independent company in New England — this is some good stuff! It runs $14. If kitty is too small for a big Tickle Pickle, try the two-pack of Tickle Gherkins for $9.50.
What gifts would you add to this list? Share them in the comments.
Read more gift guides on Catster:
About JaneA Kelley: Punk-rock cat mom, science nerd, animal shelter volunteer and all-around geek with a passion for bad puns, intelligent conversation, and role-play adventure games. She gratefully and gracefully accepts her status as chief cat slave for her family of feline bloggers, who have been writing their award-winning cat advice blog, Paws and Effect, since 2003.