Full disclosure: If you can afford to spend $60,000 on a panther necklace this Christmas, I hate you a little — but that's only because I'm jealous. While my cats nap on a lowly footstool (because they disapprove of the $15 bed I bought them), I dream of a reality where I can buy my kitties the luxury goods they so richly deserve — items they would in no way ignore, destroy, or vomit on like the cheap crap they have now.
If you're familiar with the concept of "disposable income," here are 10 items for the wealthy cat lover on your list. Your cat will thank you later — right after she finishes not playing with the expensive toys you bought her last year.

From the impractical geniuses at SkyMall, home of gems like the life-size statue of Anubis and various head-massaging devices, comes the Serenity Cat Pod, which was created by someone who worked on Men in Black III. Apparently the egg-shaped bed is designed to block 90 percent of outside noise, and it also features remote-control LED lighting to help your kitty sleep — because, you know, cats are known to have trouble with that. For only $1,000, your feline friend can get the best rest of her life. Does she really deserve anything less?
2. Panther necklace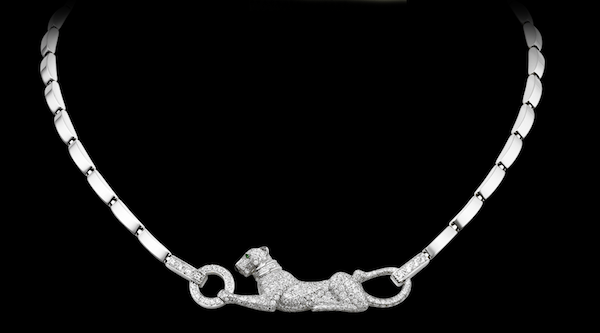 Never mind the fact that this Cartier panther necklace costs $60,500 — twice as much as most people make in a year. It's so shiny! And it absolutely screams, "I think cats are neat, and I have impeccable taste!" Never mind the fact that you could buy like four cars with this money, or put someone through about three years of college. You're so fancy! Just never mind.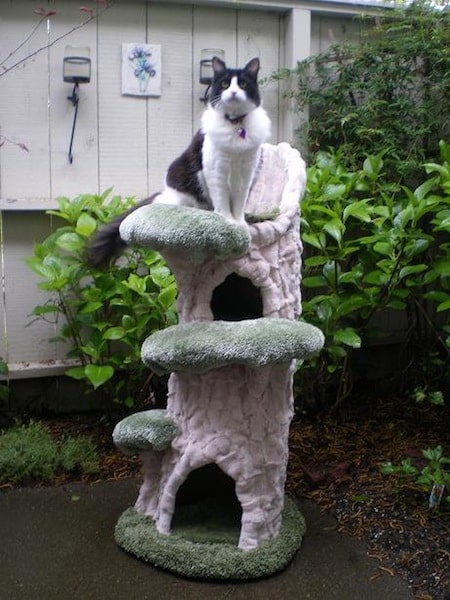 These cat trees built by former Pee-wee's Playhouse set designer Pete Plumley take a novel yet obvious approach: Why not create cat trees that actually look like trees? Plumley says his feline furniture is "functional and interesting to cats and more fanciful and finished for us, a combination of sculpture and furniture with a curious cat in mind." They are a gorgeous mashup of Dr. Seuss and Super Mario Bros. that will only set you back a few hundred bucks, depending on the size and style.
Offering everything from Brazilian blowouts to sugar scrubs to "clawdicures," the Cat's Meow Grooming Spa & Boutique in Mill Valley, California, operates under the assumption that cats enjoy being massaged by total strangers just like humans do. Never mind the fact that my cat Bubba Lee Kinsey spent all of yesterday contentedly sleeping in the closet on a dirty T-shirt. I think he'd love a $120 exfoliating bath followed by an $80 facial that, according to the website, will "flaunt his perfect little cat face."
5. Custom scratching posts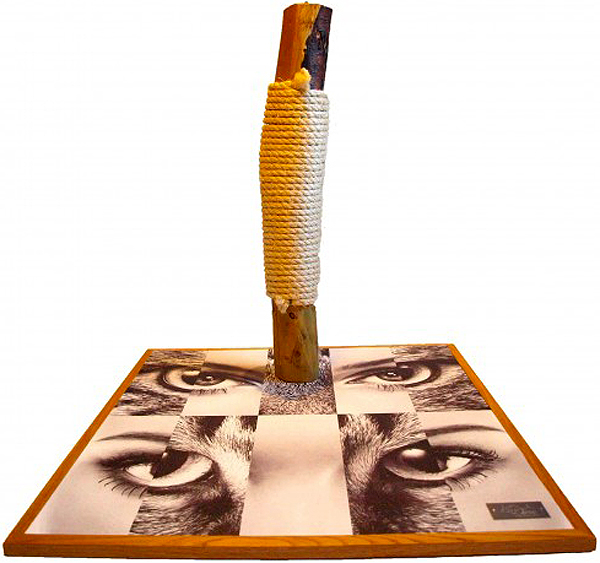 These limited-edition, custom-made scratching posts from British cat furniture makers KoogaTree are functional works of art, with each rocking its own unique design suitable to the individualized needs of your cat and home. Never mind the fact that your little predator is going to shred this $615 piece of art with her retractable claws. Just don't think about it.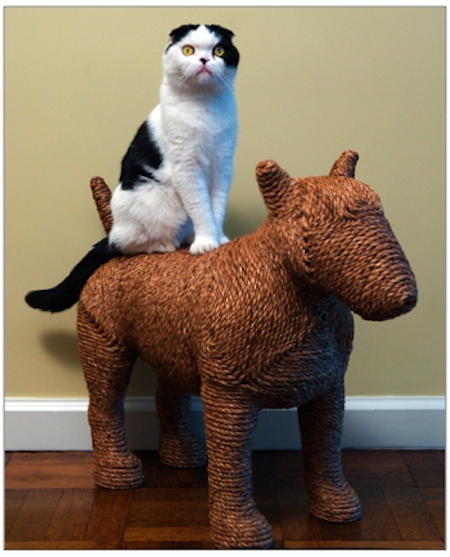 If a $600 cat scratcher is a bit out of your price range, this stylish-yet-functional dog-shaped scratcher from Company of Pets will only set you back about $295. According to the website, "Pets should have decor, not just stuff," which is as good an argument as I've ever heard. Never mind that this scratcher costs more than my couch. Just get out your credit card right now.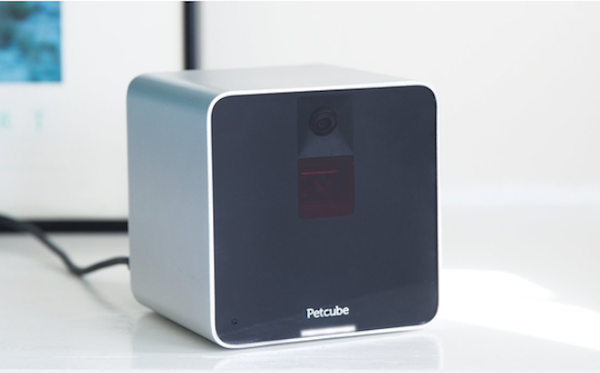 Ever wondered what your cat does when you're not home? I'll give you a hint: It's the same thing you were doing last night between 2 and 5 a.m. (unless, of course, you were getting drunk, in which case — not that). But if you really NEED proof that your cat is not the reason all of your houseplants are dying (hint: she is) or if you just want to watch eight hours of footage of your cat lounging on the couch, the Petcube Camera is for you. This remote, wireless camera can be accessed via cell phone — and it even comes with a remote-control laser pointer and built-in speaker, so you can mess with your cat's head even when you're not home. If I had $199 to spare, I'd buy one.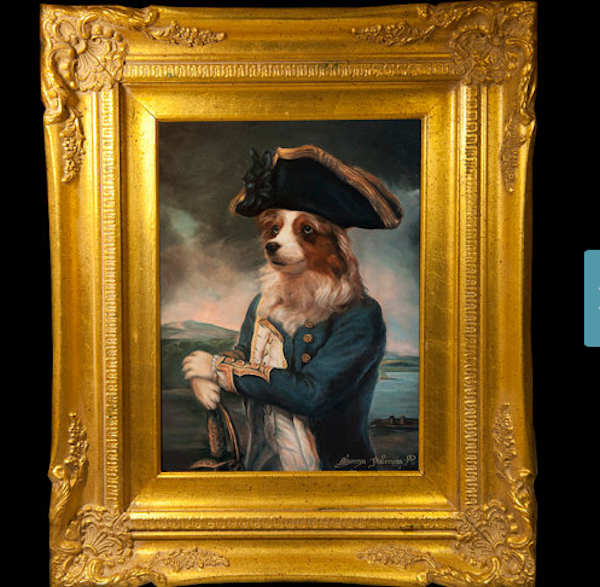 For about $900, Etsy user Lord Truffles will paint a detailed, oil-on-wood portrait of your pet as a king, queen, or captain — or even a court jester or commoner. Apparently George Clooney commissioned a painting to honor his dog, Einstein, so you know it's good!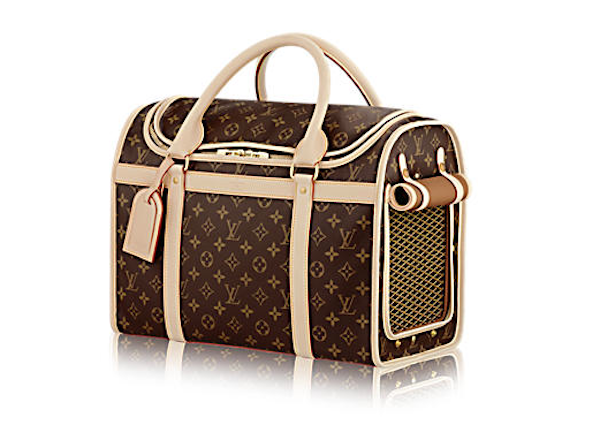 This Louis Vuitton pet carrier costs $2,690. I can't even skate around my true feelings here: If you actually buy this, you need to reevaluate your priorities. Want to know what my cats do in their carriers? Shed profusely and occasionally throw up. In any case, I'm sure it's really nice! Like, nicer than anything I've ever owned! Like, worth more than my car! Enjoy!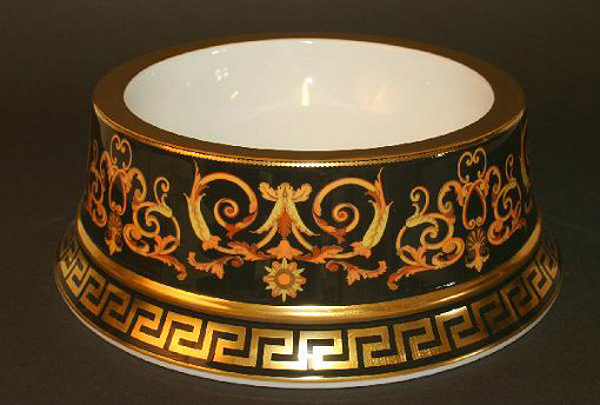 Because eating out of a plain plastic or ceramic bowl is for commoners, Versace has created a cat dish with 22k-gold leafing. Just imagine how amazing this $750 bowl will look sitting on the floor beside the fridge, where your cat will scarf the finest kibble with the same mouth that was licking crud from between her toes two minutes ago! Money well spent, if you ask me!
Okay, I think I'm done here. I need to go feel guilty about spending $5 on a latte now. Happy holidays!
Read more gift guides on Catster:
More by Angela Lutz:
About Angela: This not-crazy-at-all cat lady loves to lint-roll her favorite dress and go out dancing. She also frequents the gym, the vegan coffee joint, and the warm patch of sunlight on the living room floor. She enjoys a good cat rescue story about kindness and decency overcoming the odds, and she's an enthusiastic recipient of headbutts and purrs from her two cats, Bubba Lee Kinsey and Phoenix.