You love your cat, and you want to provide the best life possible for her. However, your resources are limited, and with prices rising as wages remain the same, you may start to feel like you can't afford your cat. Before you start taking on weird side jobs or trying to find a home for your kitty, take a look at these simple tips to caring for a cat on a budget.
Our 5 Tips for Caring for Your Cat on a Budget
1. Make your own toys
Cats are easily amused by just about anything. The only real limit to DIY toy-making is safety. Yes, your cat probably loves hair ties, balls of yarn, and paper clips, but those aren't the best items to let your cat play with because they can easily ingest them, which can be fatal. Safe toy options include toilet paper rolls, fleece toys, and pipe cleaners. Make toys that mimic things in nature, like rolling toys for the chase, big fuzzy toys to attack and kick, and bouncy toys for a fun hunt.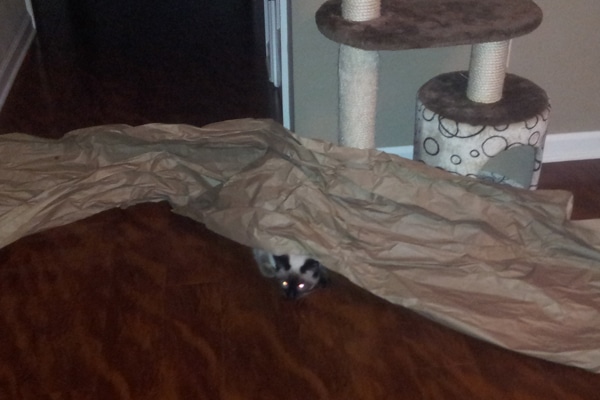 ---
2. Save money on cat food
Shop sales, use coupons, and check out pet supply websites to find the best deal on food for your cat. Remember to divide the price by the number of pounds so that you can see the real price you're paying. It's a better deal to pay $18 for a 20-pound bag of cat food than to pay $5 for a four-pound bag.
Take advantage of the loyalty rewards many pet stores offer. If you find that you can no longer afford the food you're used to buying, do your research to select the best food for your cat in your budget. Just because you have to cut back doesn't mean you have to sacrifice quality!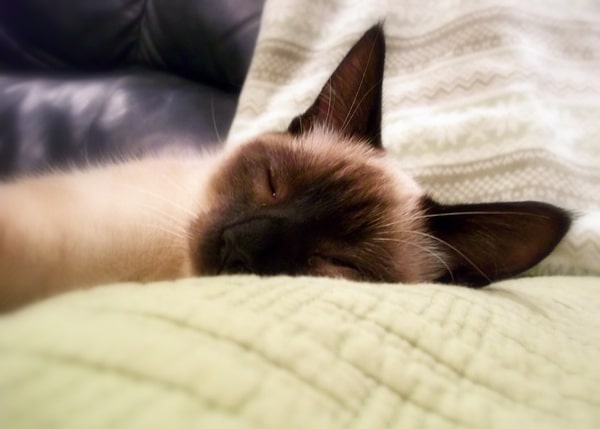 ---
3. Save on litter
A good litter system is definitely something worth investing in. Most cats aren't compatible with the traditional small box -ÔÇô they'll kick litter out, pee over the sides, and you're definitely going to smell it. Invest in a large high-sided box or a large covered box. I use the Booda dome with steps. It has a high dome and a large, almost half-moon-shaped litter area that fits most cats.
While the cheapest litter may sound good to your wallet, you'll be unsatisfied with the odor control and may end up going through more litter than if you had invested in a better-quality litter.
I've been very satisfied with Blue Naturally Fresh Walnut Cat Litter. It's a sustainable litter made from walnut shells, which features minimal dust and superior odor control without the harsh chemicals or odors of other litters. I buy it when it goes on sale on pet supply websites or in the pet store. I also scoop daily, which prolongs the life of any litter and keeps the box clean for your cat's good health. With other litters I tried, I found that the box itself quickly became saturated with urine and poop smears. I would have to dump the entire box and clean it almost weekly. With the walnut litter, I only have to deep clean the box once a month or so.
---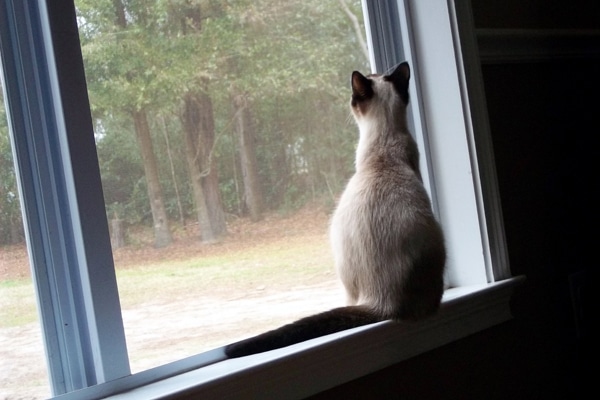 4. Make your own cat tree
Cat furniture is expensive, but it is a must for the cat owner. Cats need somewhere to climb, observe, and scratch. For less than $30, you can get a three-tier tree from Amazon or eBay. You can also find used ones relatively cheap online or at garage sales. Be cautious when buying used cat trees, though, as you don't want to spread any diseases to your fur-friend. You also don't want a tree that a previous cat sprayed, as that can cause marking behavior in your cat. (Ew!) If you can find a used tree from a reputable source, don't worry if it's a little worn. You can replace the sisal rope (best for scratching) cheaply. Simply buy a roll of sisal from your local farm store and get to wrapping!
Catster and DIY Network offer great instructional videos on how to make your own cat tree. If you want to make one out of a real tree, be forewarned: Trees have bugs, and those bugs will eat your tree. I wanted to make one out of an oak tree in our yard that had to be cut down anyway due to its location. I thought I had just done such a great job when I chopped it down and hauled it in for my husband to mount in the cat room. I wrapped it with sisal, hung toys from the branches, and picked out boards to make perches with. A few short weeks later, I noticed my tree had sawdust falling out of it like crazy. It had beetles! I hauled it outside to the burn pile and went and bought a used store-variety tree instead.
---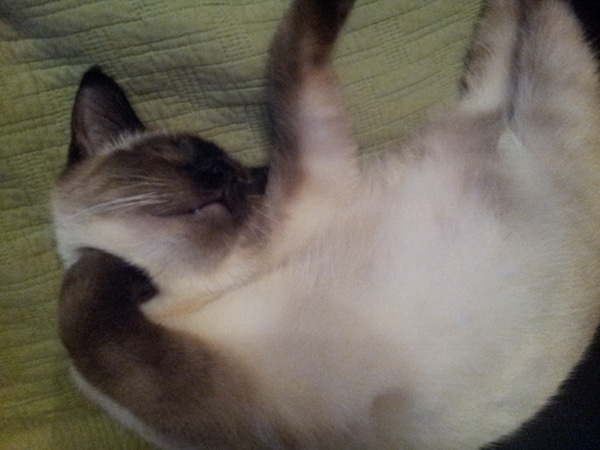 5. Skip the groomer
I don't know many people who take their cat to the groomer. I have, once, but otherwise I've always made it a point to do any grooming myself. It's important to know how to clip your cat's nails, and it's easy to use a brush to keep their coats healthy and your furniture (mostly) free of hair. It's especially important to keep long-haired cats brushed on a regular basis, as their hair can twist into some pretty painful mats.
Overall, cats are inexpensive pets to have. They are easily amused and satisfied with the simple things in life. What they need most, after food, shelter and clean water, is you. They thrive when they have an owner who understands them and engages them in play. Don't forget ÔÇô- snuggling is free, too!
---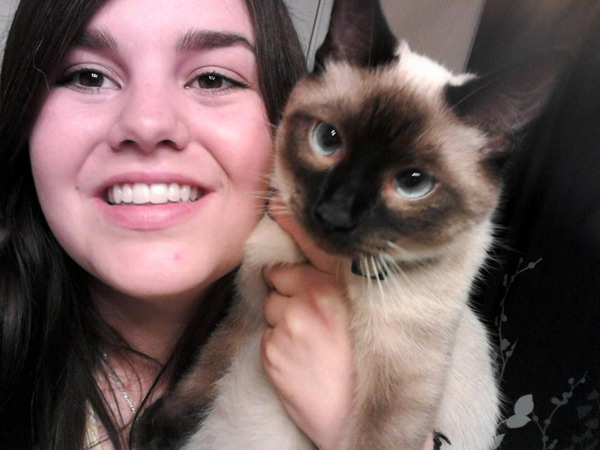 Have you ever had to cut back on your cat expenses? Let us know how you did it in the comments!
Learn more about your cat with Catster:
Read related stories on Catster:
---
Featured Image Credit: U__Photo, Shutterstock