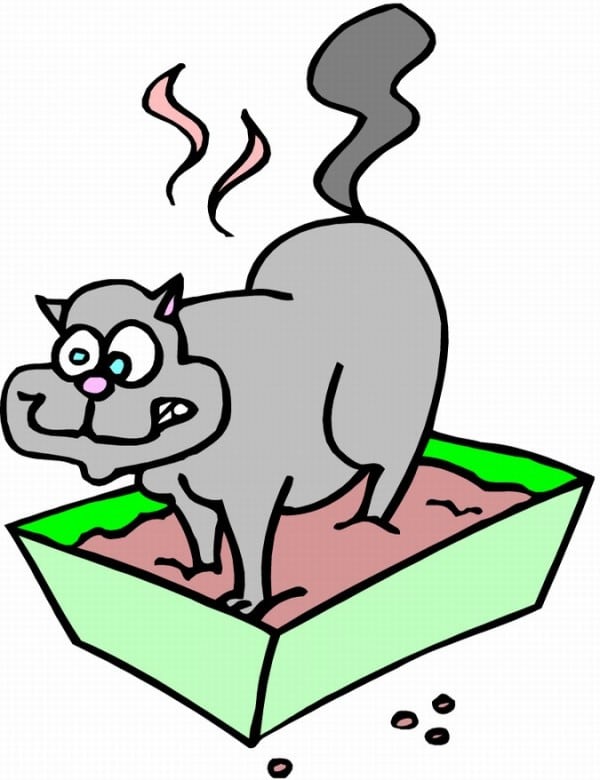 If you're familiar with Romeo the Fundraising Cat (who isn't?), you'll be happy to know that the Romeo network has expanded to included a new blog devoted exclusively to litter box issues. The Happy Litterbox is THE place to go if you have trouble getting your cat to use the box, if you're looking for tips on keeping the litter box clean and tidy, or if you're tired of dealing with litter that's been tracked all over the house.
You'll also get the scoop on Romeo and Pugsley's litter issues!
Hi everyone!

I'm so excited to share with you a new project I've launched: TheHappyLitterbox.com, an offshoot of my RomeotheCat.com site.

The reason for my interest in this topic is that Romeo has litter box issues. It's been a challenge since we adopted him 6 years ago.

He's ruined bedspreads, area rugs and caused us to replace our entire upstairs carpet. He's the most expensive member of our household! But we love him so we deal with it. while we search and search and search to find a solution.

I'm now convinced that Romeo was returned TWICE to a shelter before we found him in a rescue because of this problem. Did you know that inappropriate elimination (read: the cat pees on stuff) is one of the biggest reasons cats are relinquished to shelters or abandoned on the streets?

Often its because the cat parents do not have the knowledge nor the patience to find the cause of the issues and try to solve them. And that breaks my heart.

SO, I've launched this new resource to help cat parents everywhere: TheHappyLitterbox.com. Its a site about all things litter box and will include expert articles, Q&A, product reviews, real stories from the front lines and more! And its not just for parents of litter box challenged cats. Its good info for all cat parents because the litter box is a big part of all of our lives, right?

I hope you will help me spread the word about this new resource! Tell your friends, your family, your co-workers and anyone else who needs to know. I know so many people struggle with this problem – or know someone who has.

If you're interested, please become a fan on Facebook or follow The Happy Litter box on Twitter.

It's obviously still in its beginning stages and I am adding content every day. I would love your thoughts, feedback, questions, stories, ideas or solutions! This is a resource for every cat parent out there who needs to know they are not alone. You may even be one of them. :)

My mission is to make EVERY litter box a Happy Litter Box.

Thank you SO much for your support!
So, bookmark the site and recommend it to friends who ask you for litter box advice.


Happy Litter Box Links
[GRAPHIC: Buzzle.com; Photo of Caroline and Romeo: LA Times]