Instagram: the hip way to share your doctored-up pics of even the most boring subjects. "Here's the lid to my Chapstick — diffused with a Walden filter. 'Cause I'm an artist."
I won't lie — I occasionally Instagram and enjoy playing around with the various filters and tones. I even feel a little bit artsy fartsy when I sepia the hell out of a photo of the inside of a cat's ear. Shoot, even Catster has an Instagram (hint, hint … please follow).
Cats are pretty pretentious and most fancy themselves ironic little hipsters. I think they'd be all over this Instagram thing with funny cat pictures. Last month I posted photos my cats took with a collar camera, proving they are skilled at taking random photos that look sorta artsy. I've decided to take it a step further and create an Instagram account for my cat, Cosmo, under his "fancy name," cosmomontgomery. Here are some of the shots I think he'd share on Instagram.
1. Ear buds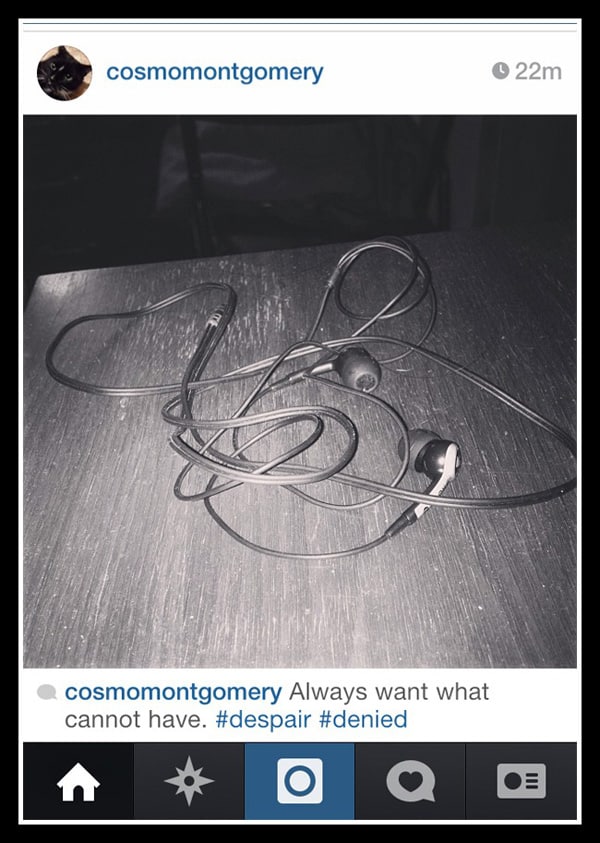 No matter how much we shower them with love, attention and stuff, cats always want what they can't have. There are always lovely treasures that are off limits … and those must be captured, even if only visually.
2. Selfies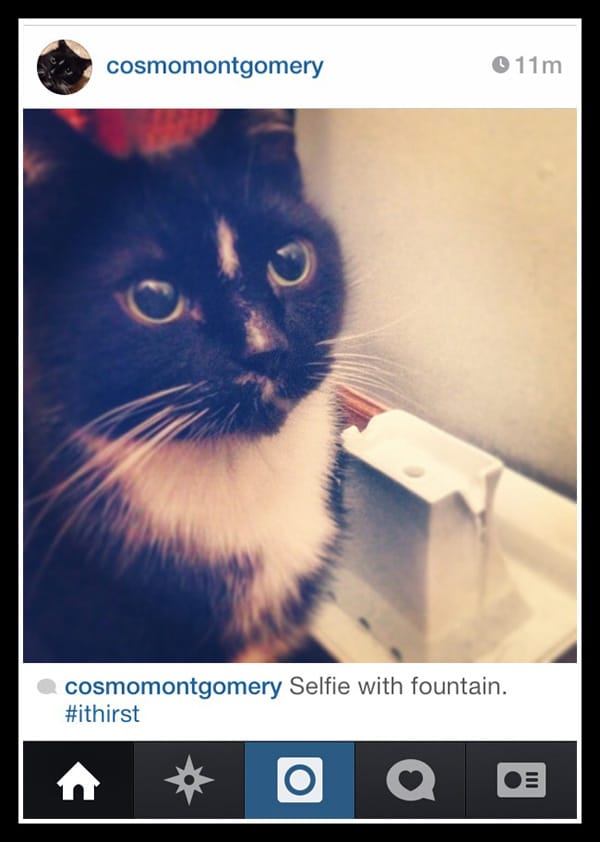 Instagrammers love them some selfies. Although cats traditionally hate to have their photos taken by humans, they'd be quick to shoot some selfies on Instagram because they know they look good and want control of the photo-taking … and everything else.
3. Hair elastics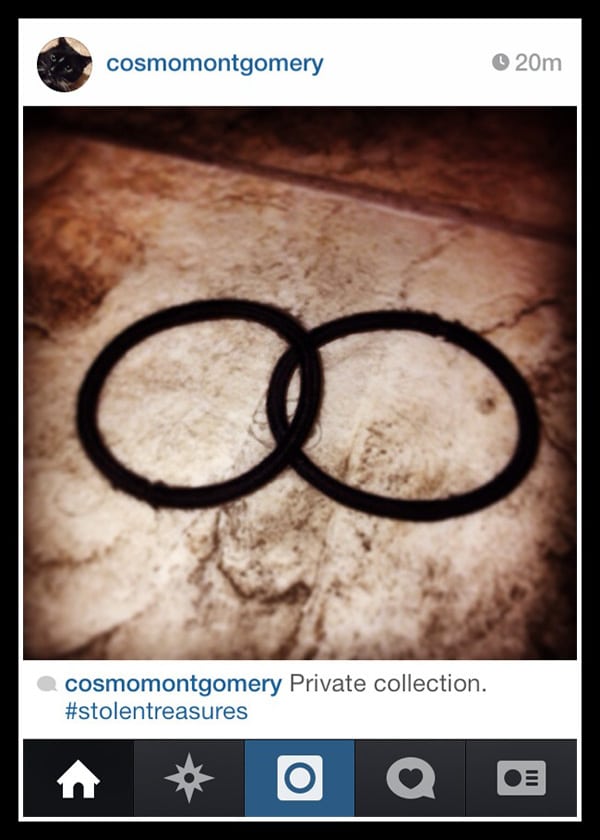 Yes! Hair elastics! I find these all the time underneath the sofa and floating in the cats' water fountain. They'd be proud of their collections and quick to share heavily filtered images of them with jealous followers.
4. Laundry baskets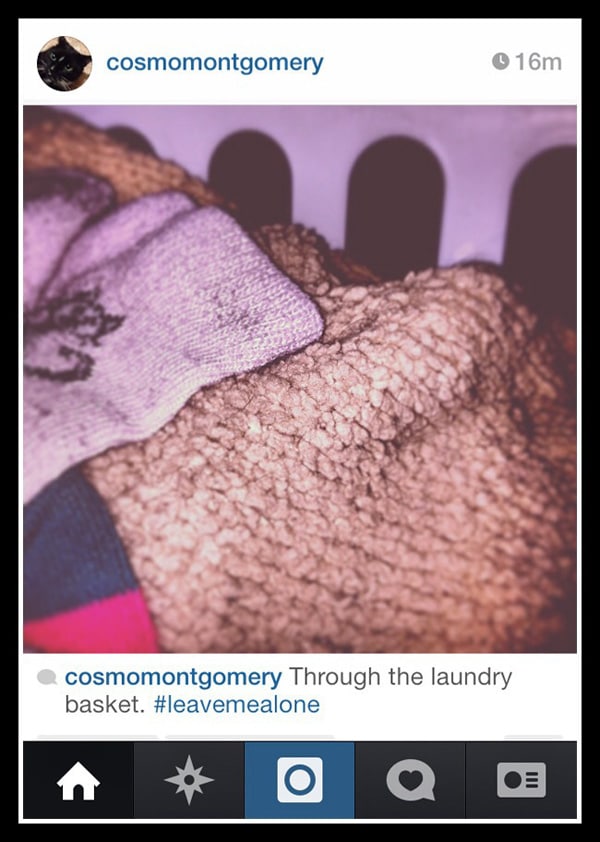 The outside of a laundry basket is a lovely sight to behold, to be sure, but the view from the inside is even better. "See what I see." Very experiential.
5. Outdoors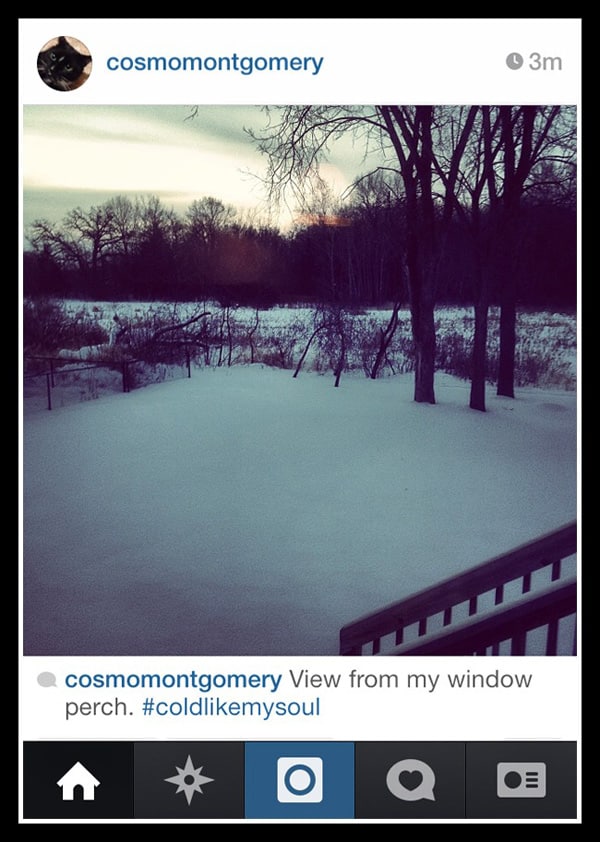 Cats love to sit in windows and take in the great outdoors, no matter what time of year. When my three wore the collar cam, they captured all kinds of "from the window" shots. Like me, my cats would pretty up the images with fancy filters and post so their friends in warmer parts of the world can say, "Wow! That looks cold!"
6. Poor me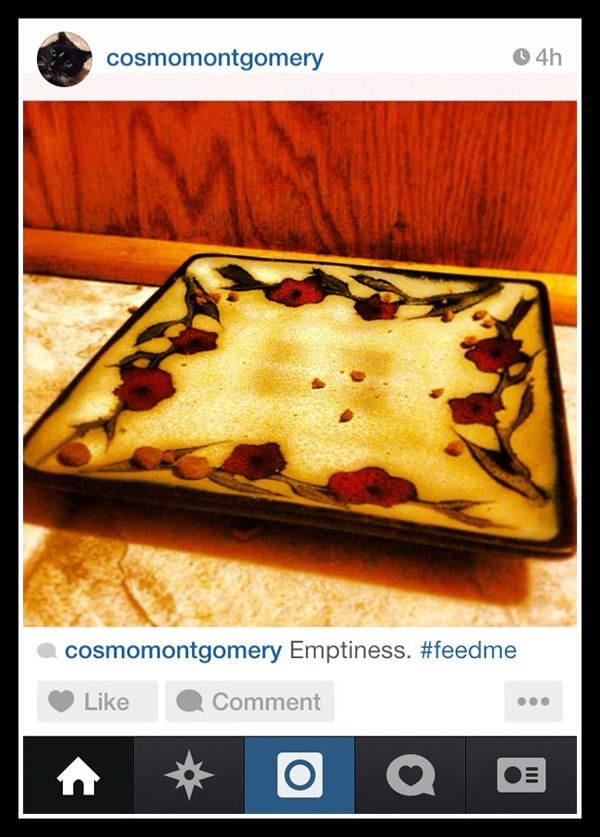 "My life is horrible!" Cats like their friends to think their life is at least a little bit horrible, even if they live like princes. Let's face it, they thrive on the drama. Humans Instagram their full plates of gourmet restaurant food. Cats Instagram their empty plates, like some kind of hipster Oliver Twists.
7. Captivity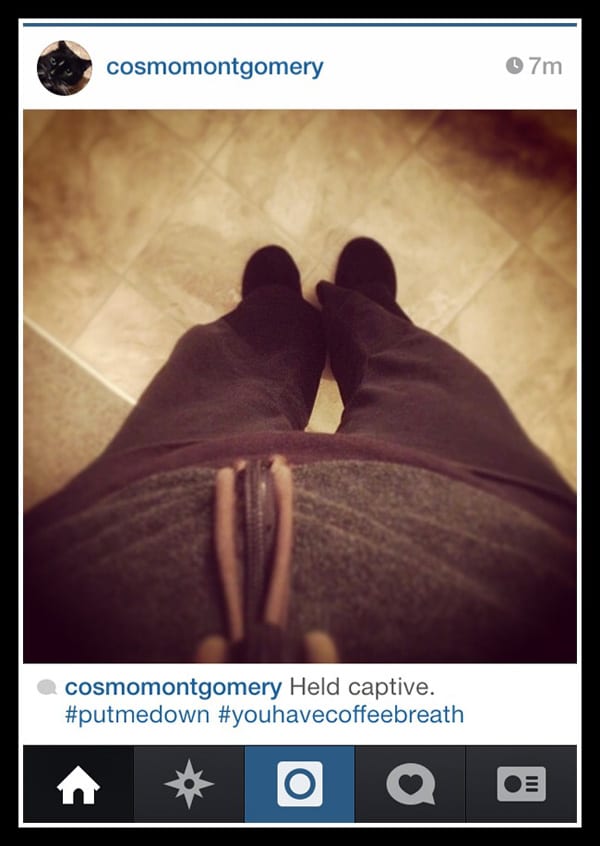 "Look how I'm held captive! A prisoner, even!" As we're snuggling our cats (and they're probably secretly enjoying it), they decide the view from the top would make a sweet pic, and give them yet another opportunity to complain about something via social media. Artsy and outraged.
8. Other animals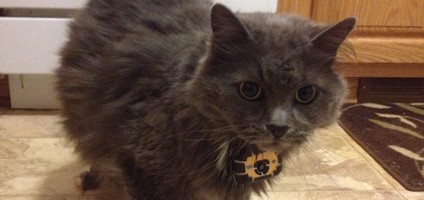 Cats would certainly include photos of the other animals who live in their home, as well as wildlife shots captured through the windows. Siblings never cooperate, so cats take photos of them and make statements about their own loneliness. Of course they always use filters that make the situation especially dismal.
9. Their stuff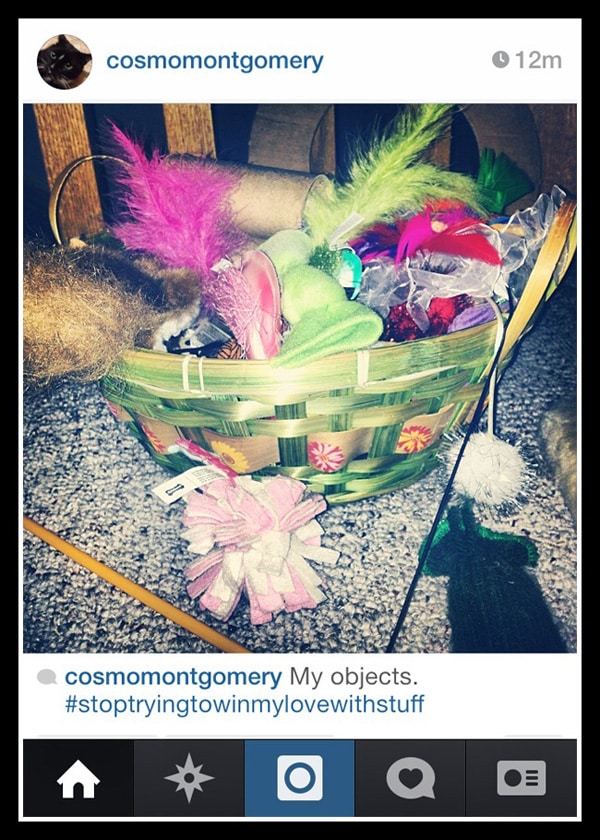 They'd post photos of their stuff and try to act unmaterialistic to their followers, when really they're kind of bragging about all their belongings. They'd probably use filters to make their stuff look extra colorful and attractive, too.
10. Shoes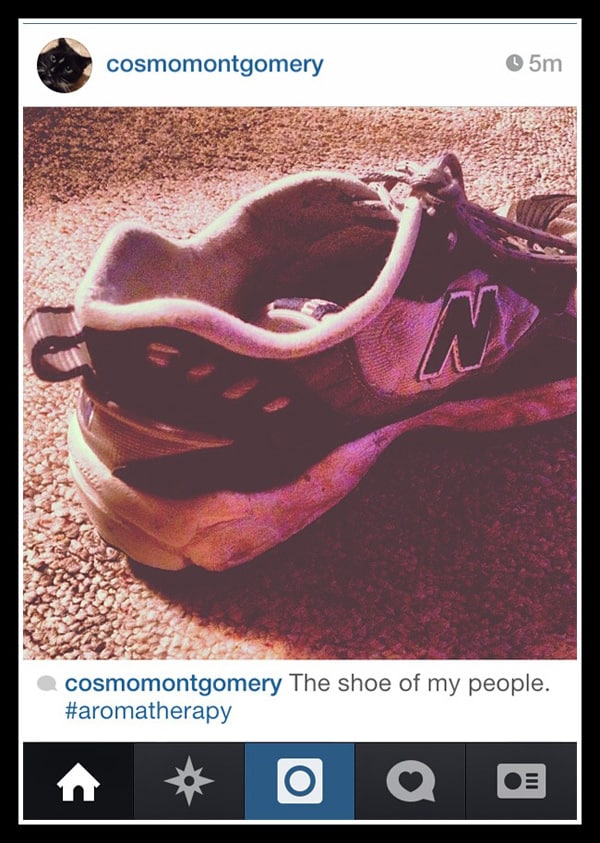 Cats can be pretty gross. I mean who else (besides smelly dogs) falls asleep with their face wedged squarely inside a stinky shoe? They love it and don't really care much what humans think. They know their feline followers will both enjoy and envy these artistic footwear photos.
If your cat were on Instagram, what kind of photos would they take? Tell us in the comments!
Let Catster make you laugh:
Read more by Angie Bailey:
About the Author: Angie Bailey is an eternal optimist with an adoration of all things silly. Loves pre-adolescent boy humor, puns, making up parody songs, thinking about cats doing people things and The Smiths. Writes Catladyland, a cat humor blog, Texts from Mittens (birthed right here on Catster) and authored whiskerslist: the kitty classifieds, a silly book about cats wheeling and dealing online. Partner in a production company and writes and acts in comedy web series that features sketches and mockumentaries. Mother to two humans and three cats, all of which want her to make them food.