Most of us are having more screen time than usual this summer from scrolling social media to movies to video games. Screen time is a regular part of life for most people, but what about our cats? Most of us have seen our cats watch or even swat at the screen when we are watching a show. Is it possible that they could enjoy their own screen time? If you go online to your favorite app store and search "games for cats," dozens of options will come up of games being marketed to cat guardians to download for our cats to play. I was pretty skeptical about what cats would really think, but when my youngest cat came home, I had recently gotten a tablet and decided to give some of the games a try. Much to my surprise, my kitten was really into the games.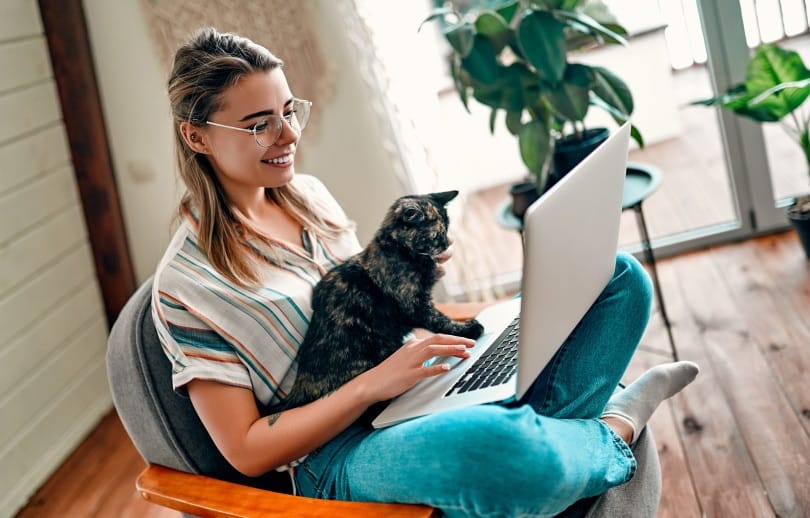 Do cats like video games?
Most cat video games involve objects: mice, bugs, shapes, etc., moving on the screen for cats to swipe at with their paws to try and catch. TJ Fuller (artist) and Nate Murray (programmer) collaborated to create ipadgameforcats.com/. In developing their games, which include Catzilla, Paint For Cats, and more, they explained their experience.
"The response to the game varies among cats. Some cats don't care at all, but most of them love it! Kittens are especially responsive, but we've even had customers tell us that our game has reawakened hunting instincts in senior cats."
My youngest cat who started playing video games as a kitten has always shown more interest in the app games than my older cats, but occasionally my 20-year-old will swipe at the screen. Some cats may get frustrated with the app games because while they virtually "catch" things on the screen they don't actually get anything. If you find your cat agitated while playing, I suggest taking the tablet away for a little while and instead of engaging your cat with physical toys.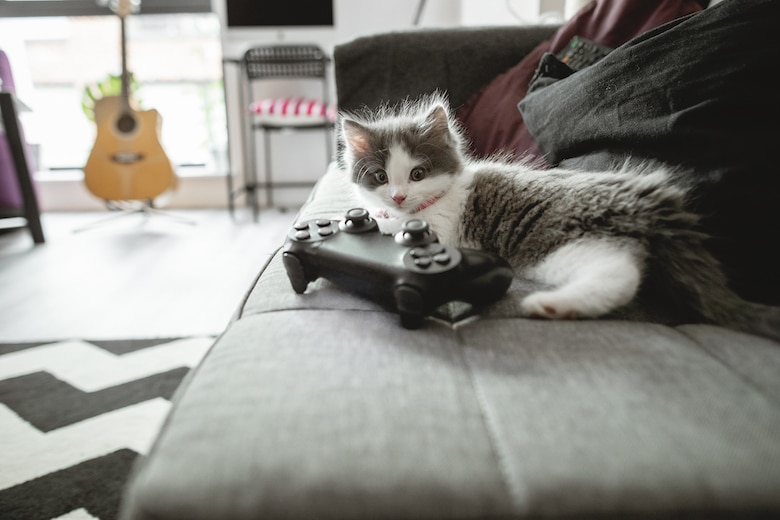 How to inspire your cat to play a video game
The IpadGameForCats designers explained that their development process involved researching with cats, looking at how they play, and thinking about what is attractive to them.
"Cats are natural hunters, so we wanted to know what gets them excited. It turns out that lifelike movement is the key. We developed methods to get the most realistic movement possible."
I have found that when introducing my cats to the video games, or to a new one, it helps to play collaboratively with my cat. Our cats are already used to our tablets and phones being out on the couch, but they aren't used to them being set up for them. By sitting with your cat and playing, too, swiping at the moving objects on the screen, you will likely inspire your cat to give playing a try.
There are a variety of games available for download ranging from free, to a dollar or two per game. (Be warned: Just like games for people, some kitty games have in-app purchase, which can add up). While most of these games will work on a smartphone as well as a tablet, I found with my own cats that the larger tablet screen is more attractive to cats than a phone, because it gives them a bit more room to play and holds their attention longer.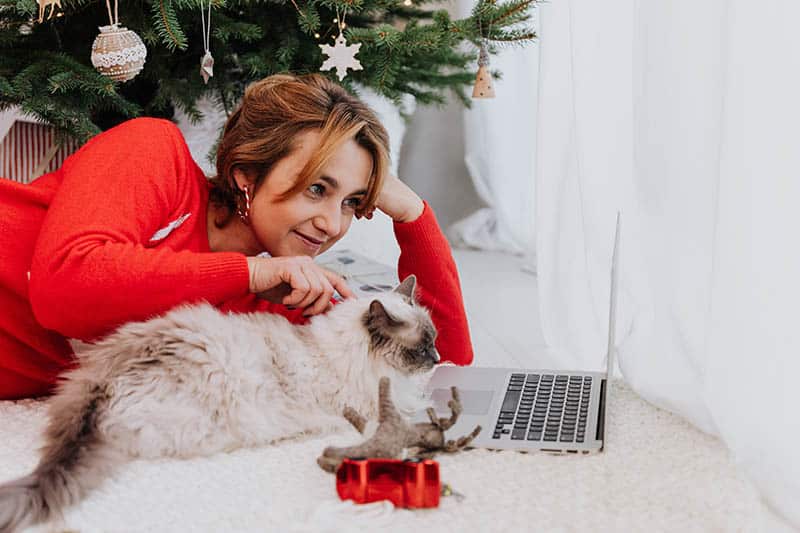 Fuller and Murray noted that a lot of cat parents ask them if cats will scratch and damage the screen of their tablet if allowed to play with it. They explained, "cat's claws are made of the same material as our fingernails, which is softer than the glass on the tablet" but did advise to clean your cat's paws before letting him play with your tablet.
As we are all spending more time at home it can be fun to find new ways to engage with your cats, and app-based games can definitely do that. If your cat is playing one of the painting games, you can even print out your kitty's artwork or email it to friends and family. As with anything, moderation is key, so be sure to play a variety of games with your cat on and off the tablet. Also, be warned the more video games you play with your cats the more they might be convinced the tablet really belongs to them, so if you're working from home you may have more help!
Top photograh: JGalione/Getty Images
Read Next: Spotify Has a Playlist for Your Cat