It sound like a Halloween horror movie — an abandoned house, filled to the brim with skulls, skeletons, and bodies of both the dead and the dying. Unfortunately the inhabitants of this disused home in Alberta, Canada, were not human actors. They were cats, and this house of horrors was their reality.
"The neighbor thought that there was only 25 cats initially," explains April Oakes of Infinite Woofs Animal Rescue Society, who first learned of the home after reports of cats being hit on a nearby highway. "Once we got there we realized the severity of the situation. There were a lot more cats than we thought."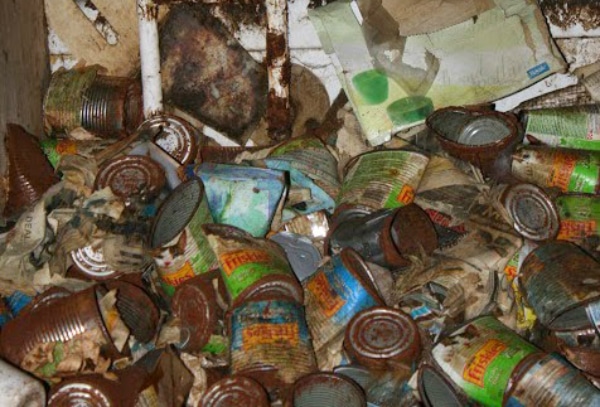 The house had been unoccupied by humans for seven years, but when rescuers entered the abandoned structure earlier this month they found evidence of hoarding along with the decaying bodies of 39 cats, and 70 sick ferals who were almost dead.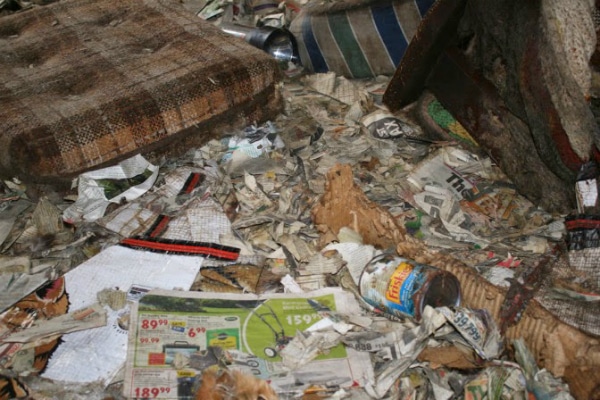 "Most of them were either showing signs of distemper or they were very injured," says Oakes.
Faced with the worst animal hoarding situation the rescue had ever seen, Infinite Woofs called the Alberta SPCA and veterinarians. Oakes says the recommendation for most of the cats was euthanasia. Sixty-two had to be put down. Of the 109 cats in that house, only seven survived.
"They were put into quarantine kennels," says Oakes. "Some were showing signs of upper respiratory problems, so they were put on medications, but are now available for adoption as farm animals."
Oakes is hoping to place most of the surviving ferals as barn mousers. "A lot of people are hesitant to adopt a feral cat, but what these guys really need is a nice clean and warm barn or shop to live in."
Six of the survivors are truly feral cats. They don't like to be touched by humans, and are not used to eliminating in a litter box. Despite their wild ways and distrust of people, these cats will need someone to provide them with a warm barn, bed, food, and water for the rest of their lives as outdoor cats.
Only one of the survivors is social enough to have a chance at life as a pet.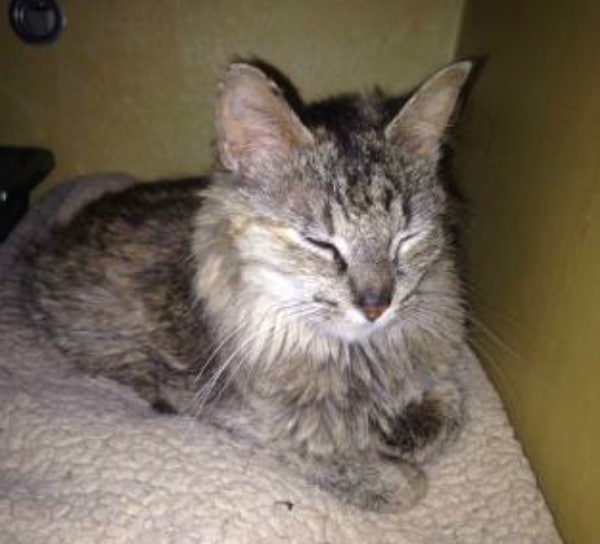 "Satin is actually a nice cat, so we think that she was dropped off at the location. It happens all the time; people just drive out to the middle of nowhere, drop cats off and drive away."
Oakes explains that abandonment of unaltered cats definitely contributed to the growth of the cat population inside the home in the seven years since the hoarder left. She hopes humankind will learn from this gruesome tale and realize what really happens when animals are discarded on the side of the highway.
"And I think we all need to be aware of our neighbours. If you see something that's not right, don't be afraid to call the authorities."
Unfortunately in this case, no one called for help until the human who created this problem had already been gone for seven years.
According to the American Society for the Prevention of Cruelty to Animals, one of the signs of animal hoarding is a deteriorating home. While it's hard to know what state the house was in before its human occupant left, we do know that it was filling up with garbage long before the cats were left alone.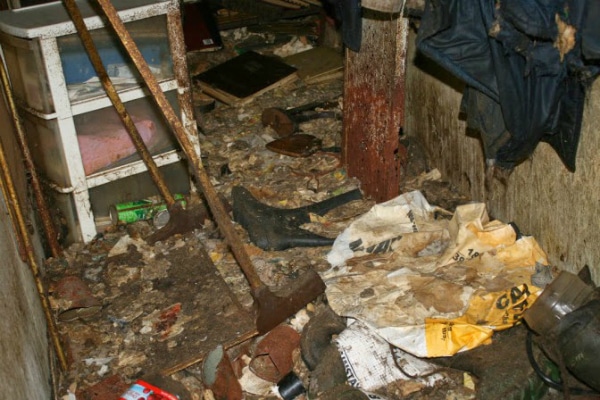 "The cats may have brought in some bedding, but they didn't bring in all those empty cat food cans by themselves," says Oakes.
Seven years ago someone was living in that house with those cats, and it's very likely that at least one person outside the home had suspicions about what was going on inside it. It's believed the home's former occupant was moved to a seniors' facility — but no one made a phone all to ensure the abandoned cats were taken care of.
According to the ASPCA, loved ones of animal hoarders are often reluctant to call the authorities because they fear the hoarder will get into trouble, but if someone had reported the conditions of this home years ago the 109 cats who were found in this house of horrors would not have suffered the way they did.
Infinite Woofs Animal Rescue is still trying to trap two feral cats who remain on the abandoned property. The seven survivors have been fixed, vaccinated, and microchipped and are ready for adoption. Infinite Woofs is waiving the adoption fees for the feral barn cats. After all they've been through, these terrified animals deserve to find a home.
About the author: Heather Marcoux is a freelance writer in Alberta, Canada. Her beloved Ghost Cat was once her only animal, but Specter the kitten and GhostBuster the dog make her fur family complete. Heather is also a wife, a bad cook and a former TV journalist. Some of her friends have hidden her feed because of an excess of cat pictures. If you don't mind cat pictures, you can follow her on Twitter; she also posts pet GIFs on Google +.