Twenty years ago or more, most celebrity pets were dogs such as Benji and Lassie. Exceptions over the years included Garfield and Morris the Cat. Today, though, most companion animal media celebs are of the feline persuasion. They're not found on TV screens as much as they are on our computer screens, and their personalities are nearly as wide-ranging as our cats at home. Their names are Grumpy Cat, Lil BUB, Simon's Cat, Henri Le Chat Noir, and Maru, among others.
YouTube estimates that we watch 3 million hours of cat videos daily. In 2014,
more than 2 million cat videos were posted on YouTube with almost 26 billion views. But why watch cats? What's this feline animal magnetism all about?
Grumpy Cat's owner, Tabatha Bundesen, said, "Cats have such unique, quirky, adorable personalities, and their humorous behaviors make for videos and photos on the Internet that you can't turn away from. Watching cat videos has been known to lift moods and increase productivity."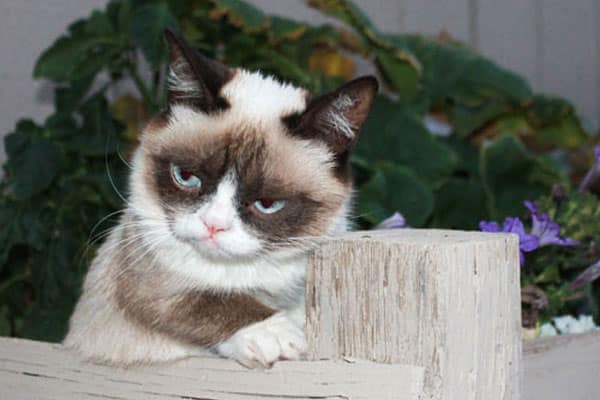 Internet expert Bill Schroeder, founding owner of InTouch Practice Communications, said, "Dogs are out and about. We see dogs on walks and in parks; we see them every day. We've been seeing them for decades. Most of the cat videos are done in the privacy of our homes. The videos offer insight into the private lives of people and their cats, which is interesting — a peek behind the curtain. And some of those videos just resonate."
And boy, do they resonate. The original Maru cat video now has about 22 million hits. And it's actually hard to figure out why. The video includes lots of shots of Maru sprawled out and sleepy, knocking over trash, and getting water dripped on his head as he tries to take a drink. It's cute, at times, but hardly what you might think viral worthy. Yet, the video long ago went viral — and today Maru is an Internet star.
"You can't really plan to be a star; you can't effectively force going viral or force a fan base — it doesn't work that way," said Will Braden, creator of Henri Le Chat Noir. "Henri happened organically. When people plan for their cats to be stars, they nearly always fail."
Why did Henri appeal?
"He's kind of larger than life," Will said. "And everyone with a cat, I think, gives their cat a larger-than-life persona. Or maybe cats give themselves a larger-than-life persona." He also pointed out that for every one cat video that gets lots of hits there are 100 or more that do not.
It's amazing how cat videos have made an impact.
"Cat videos have played a significant role for animal welfare," said Jenny Schlueter, development director at Tree House Humane Society in Chicago.
"The overwhelming majority of cat videos offer people previously unaware of the variety of feline personalities of all the possibilities and how wonderfully unique cats are," Bill said.
The videos fly in the face of old stereotypes of fat, finicky, and generally blasé cats, which thrills Jenny: "I think there are many reasons why cat adoptions are up in many places. People watch a video and say, 'Boy, I want a cat like that.'"
Not all cat videos are clearly a PR vehicle for cats, however. Like many other topics, cats do have their "haters." And the detractors create videos, too.
There are also random and unpredictable cat crazes that pop up, like filming cats jumping out of their skin when introduced to cucumbers. Many videos of cats jumping toward the sky when a cucumber was introduced have gone viral.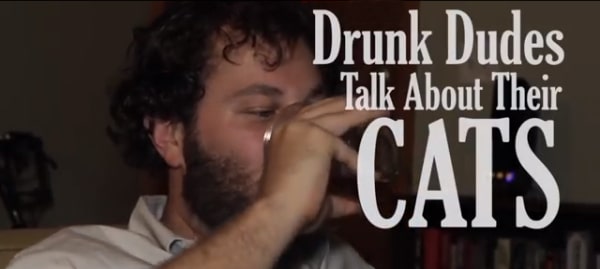 "As concerned as I am about animal welfare, sometimes you just have to smile and roll with it," Jenny said. "I'm not sure any permanent damage was done to these cats. And besides — I don't even believe this is a real thing. Or maybe it's a fluke that happened with some cats."
When I tried the cucumber bit with our cat, Roxy, she certainly noticed the novel item; her tail twitched twice. That's it. Any anxiety ended awfully fast. She went on eating, then walked right past the cucumber as if it weren't there.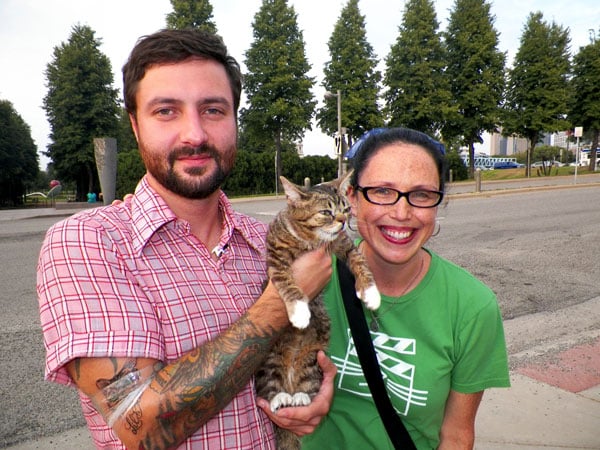 Cats don't currently receive medical care equal to their canine cousins (as cats are far less likely to visit the veterinarian compared to dogs), they are more often given up to shelters than dogs, and less often adopted from shelters than dogs. By the numbers, cats are actually more popular than dogs, but cats have often been second-class citizens.
Maybe the cat videos — a craze that doesn't seem to be fading — will continue to garner more positive attention for cats, and ultimately they will benefit in ways that really matter.
About the author: Steve Dale is a certified animal behavior consultant. He is a national newspaper columnist (Tribune Content Agency); heard on WGN Radio, Chicago; host of the nationally syn- dicated Steve Dale's Pet World and author of the e-book Good Cat, among others. He's a founder of the CATalyst Council, and serves on the boards of the Winn Feline Foundation and Tree House Humane Society, Chicago. Follow him on Facebook and Twitter.