Cats can't read. But think about this: If any domestic pet could read, it would be a cat. Dogs? They'd be all about reality TV and cop shows. Bunnies? Soft music. Ferrets? Punk rock. Iguanas? Who the heck knows? But we can easily imagine a cat sitting down with Fitzgerald's The Great Gatsby or Heller's Catch-22.
Second point: Cats are beautiful — and they go well aesthetically with beautiful hard-bound books.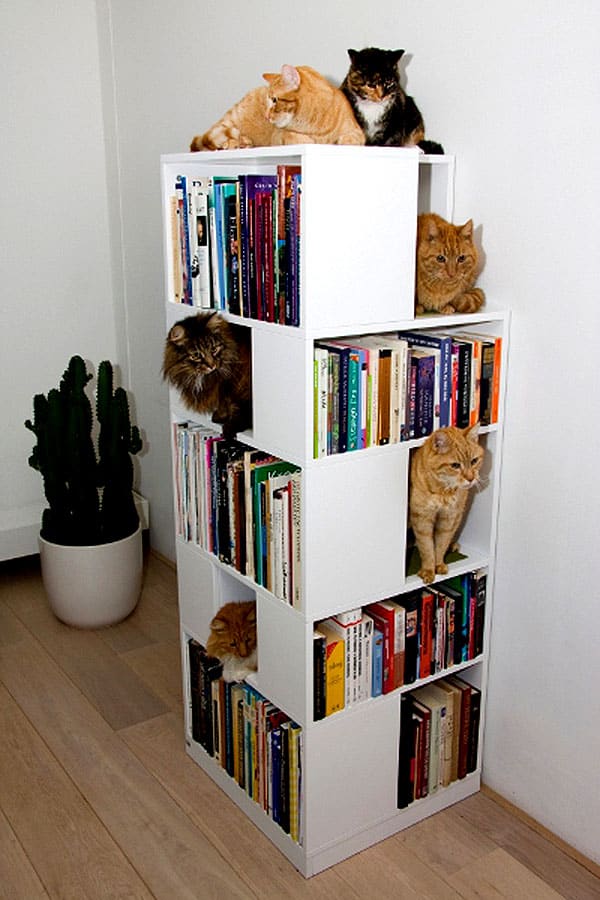 Which brings us to our third point, and today's obsession: It's called the CatCase. It's a mixture of a bookcase and cat tree that accommodates books, cats, playtime, and nap time.
It stands more than five feet tall, and it's about two feet square. You have to assemble it, but the Urban CatDesign website says all you need is a screwdriver (and, we'd add, someone willing to read the directions).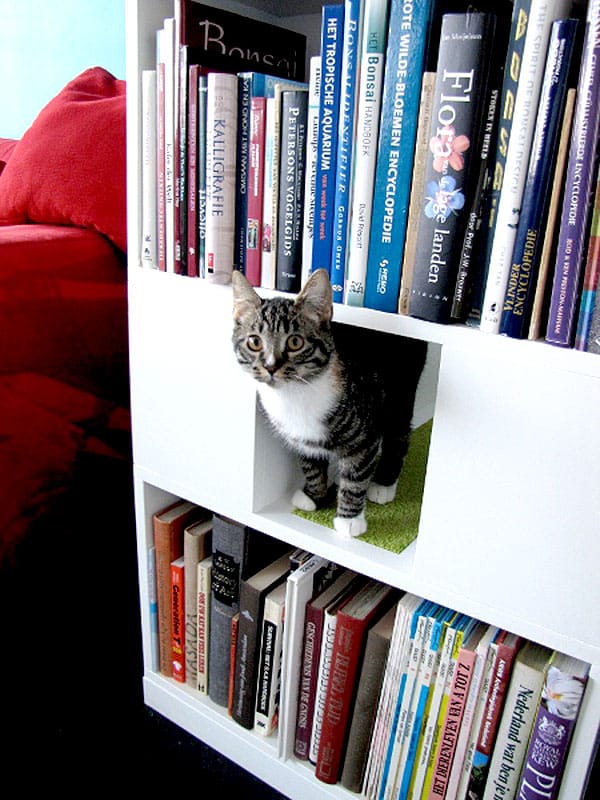 It's not too visible in the images, but it has an interior set of steps that a cat can climb like a spiral staircase to reach the top. Cats are territorial critters, and many of them like having high places from which to survey their land. They can also be playfully competitive, so they can race to the top or try to unseat another kitty who's gotten their first.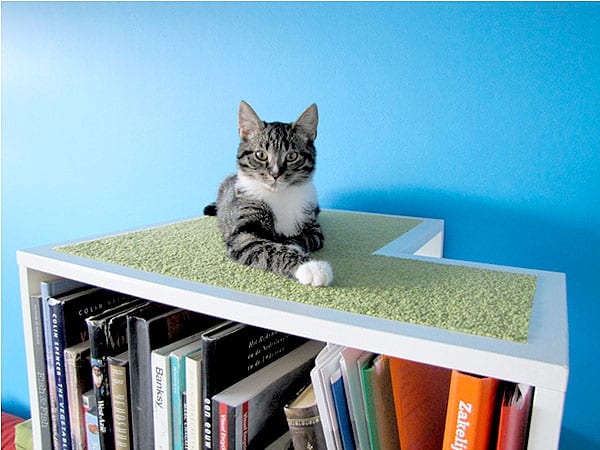 For those of you who'd worry about your books in this setting, bound volumes are protected by walls that separate the little platforms and staircases.
Now the not-so-good news: The CatCase costs about $1,300. It's priced at about 1,600 euros, but the site says non-European customers get a 19 percent discount. Still …
So if you can't afford the CatCase, but you have friends or relatives who could, drop lots of hints that this would be a perfect holiday gift — for you and your cats.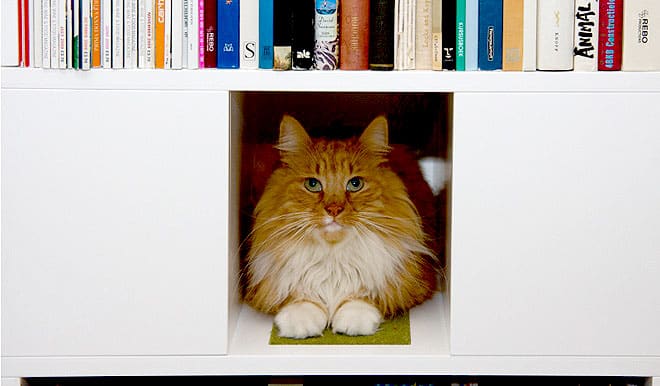 Oh. And speaking of your cats, if any of them are near your computer monitor, you might want to navigate to a different Catster story for a moment — they might insist that you order one now.