The quaint New England town of Salem has a colorful past. Its rich tapestry is interwoven with tales of pirates and maritime explorers and their ubiquitous cats, along with the famed witches and their feline sidekicks etched into history by the notorious witch trials of the 1600s.
Salem is a popular tourist destination that continues to celebrate felines, drawing cat-centric visitors year-round hoping to encounter feline ghosts and take home fun souvenirs that celebrate the city's continuing cat obsession.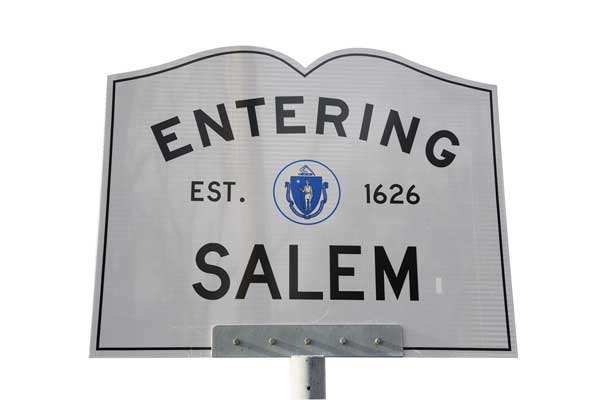 "While Halloween is a popular time to visit, the ghosts that are known to appear in some of the city's most popular landmarks, including those of the feline kind, make this town a popular year-round destination," explained Lara Fury, who, with her husband, Daniel, runs a company called Salem Black Cat Tours. It's renowned for walking tours that visit all the historical sites and tell the fascinating stories behind Salem's haunted past.
"October in Salem is like Mardi Gras in New Orleans," she added. "Hundreds of thousands of people visit Salem just on Halloween night alone."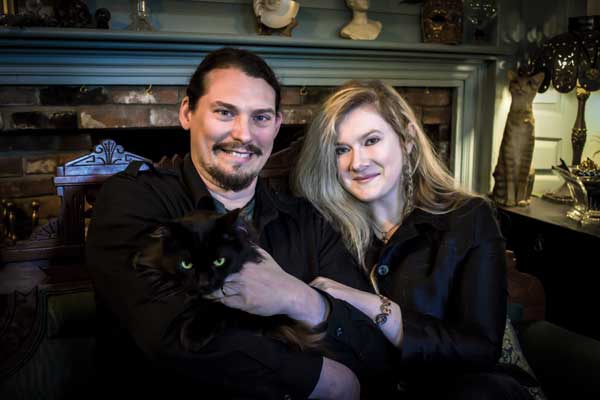 The couple are each former actors with an insatiable appetite for history and everything feline — their office is "staffed by four felines" and several ghost cats. They have done in-depth research into the city's past.
They agreed to play tour guides for this article and gave us their picks for the top five feline-centric places to visit.
Built in 1668 and also known as the Turner-Ingersoll Mansion, the house was the inspiration for Nathaniel Hawthorne's novel The House of the Seven Gables. In the story, a strange black grimalkin (an old name for a house cat) watches at the window as a character dies, and the narrator wonders whether it is the devil in the shape of a cat come to collect his soul. Now, the grounds are home to a well-looked-after feral colony that roams the historical Derby Street neighborhood. People often claim to see the ghost of a cat as they leave the house.
115 Derby St.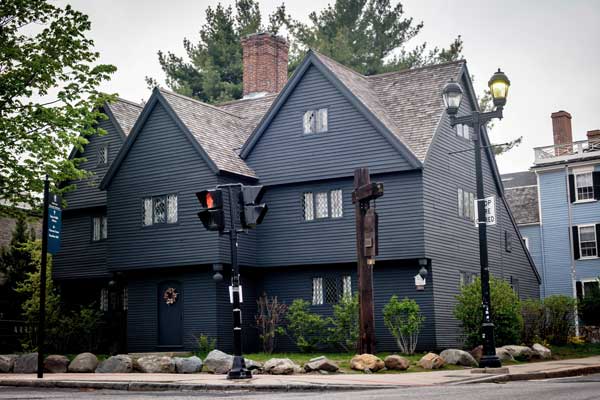 The home of Jonathan Corwin, one of the witch trials judges, is the only remaining building in Salem with a direct historic connection to the trials. It was also the site of one of the first examples of ghost photography when in 1897, photographer Walter Sprange caught a spectral cat on his camera that he described as "one of the most woe-begotten, ill-shaped cats" peeking out of the casement window and then the doorway.
The gift shop sells plush black cats and stained-glass black cats window decorations.
310 Essex St.
The Peabody Essex Museum's collection of artifacts includes many cats. The most interesting one is a small painting and note in a room that is a replica of the main salon
of Cleopatra's Barge, America's first pleasure yacht built in 1816 for George Crowninshield Jr.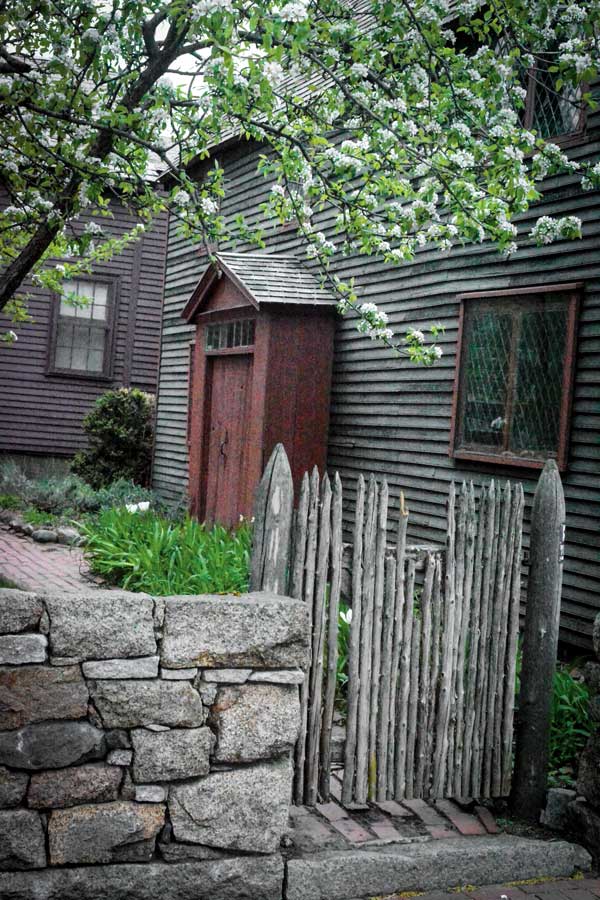 While the barge was moored in Salem, a yellow cat wandered on board and fell asleep on the captain's bed. The cat was named Pompey and became a beloved member of the crew until he was lost at sea. The painting and note, which reads, "In Memory of Pompey, Who became a Victim to his Patriotism in 1817," are a tribute to this cat.
161 Essex St.
The Burying Point Cemetery/Witch Trials Memorial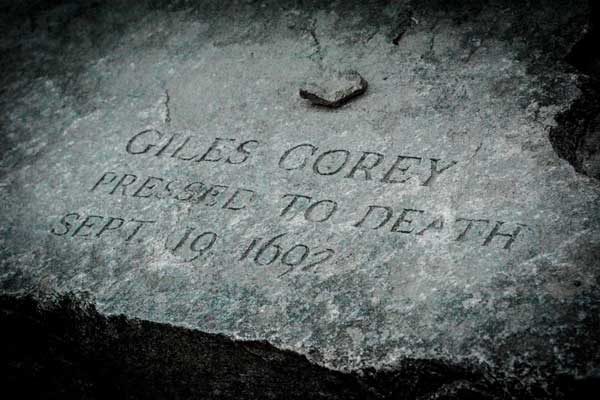 The cemetery, located on Charter Street, is considered one of the oldest in the country and contains the graves of a witch trials judge, a Mayflower pilgrim, and many other famous Salem residents. A large tabby cat with white stockings seems to live in the area and spends a great deal of time sleeping curled up on the stone wall and can sometimes be found sleeping on the grave of Giles Corey who, along with his wife, Martha, was accused of witchcraft.
This is the former site of the first Meeting House in Salem, where the witch trials took place. It later became the headquarters of Daniel Low and Co., the company known for creating the first Salem souvenirs in the 1800s, including the silver spoon with a witch and a cat on it that read "Salem." Currently, it houses a restaurant, which is said to be haunted by a woman who appears wearing a blue dress. While you're there, order the Lady in Blue cocktail.
231 Essex St.
Pet-friendly hotels that also happen to be haunted
This historic inn has a ghost cat that prowls the lobby of the main building, the Captain West House. Visitors have claimed to trip over him or suddenly start sneezing if they are allergic to cat hair.
7 Summer St.
Built in 1925 on the former site of the Salem Marine Society, it's considered the fourth most haunted hotel in America. Ask for room 325 or a room on the sixth floor.
18 Washington Square W.
Built in 1667, this is the oldest bed and breakfast hotel in the city and famous for its ghost cats. Visitors to Salem claim to often see a tabby cat, while occupants of the Rose Room have claimed to hear meowing and see a cat-shaped indentation on their bed. There is a resident cat named Sabrina.
1 Daniels St.
Shopping in Salem
If you're shopping for cat-centric souvenirs, plan a trip to Pamplemousse at 185 Essex St. This gourmet deli specializes in fun, cat-centric items along with a selection of wines, beers, ciders, and meads, and there are tastings every Saturday afternoon.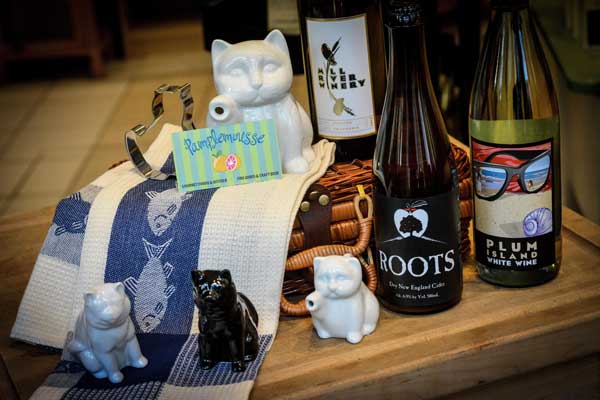 The Barking Cat Pet Emporium at 266 Essex St. features Dr. Pussum's Catnip Pillows for cats.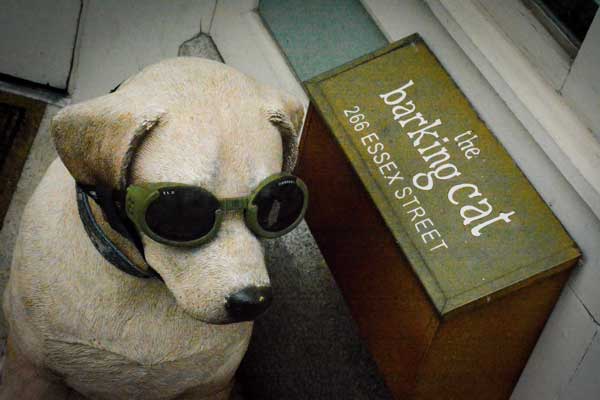 The Trolley Depot at 191 Essex St. is a fun souvenir shop with lots of cat-themed items and T-shirts.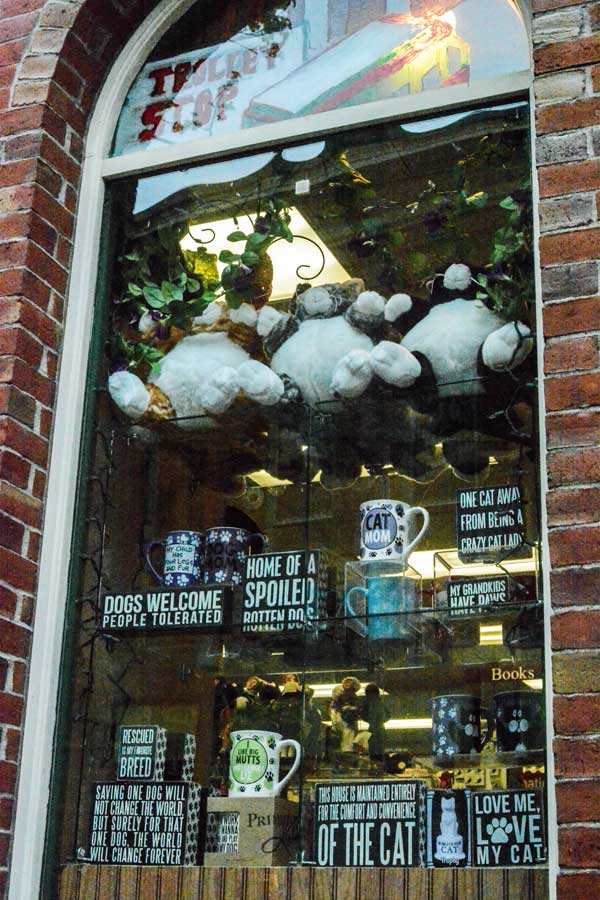 Penelope's Pet Boutique at 99 Washington St. is known for its handmade "cozy puff" bed for cats.
When booking Salem Black Cat Tours online, put in the code word Catster (make sure the "C" is capitalized) to get a 15 percent discount on any tour. For National Feral Cat Day (Oct. 16), the company donates a portion of all tickets sold on that day to Alley Cat Allies.
Follow Salem Black Cat Tours on its Facebook page.
About the author: Sandy Robins is an award-winning multimedia pet lifestyle author. She has written three books. She is also the co-host of the web series Pet Product TV. Sandy lives in Southern California with her family, including cats Fudge and Ziggy. Follow her on Twitter and Facebook.