We've all had one at some point: a cat who's so friendly and outgoing that everybody who even gets near your home knows her name. She's a one-kitty welcoming committee, and all the other cats in your home follow her lead. She seems to tolerate everything, even having her tail yanked by your toddler nieces and nephews, without so much as a sidewise glance. She may even like riding in the car.
If you've got one of these amazing kitties in your life, you may be thinking she would be a good therapy cat. Here are five tips that are "musts" for therapy cats to get you started on your path of generosity and joy.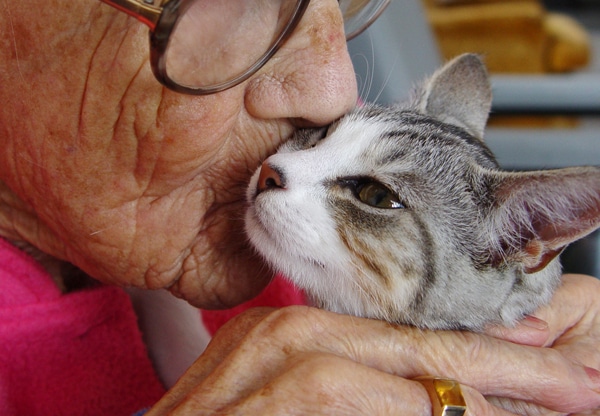 1. A calm and outgoing personality
People who have therapy cats say the most important traits for success in this kitty career are a laid-back, calm personality and a tolerance for novelty. They also need to be friendly and willing to show affection to strangers. As a therapy animal, your cat could encounter people of all ages as well as strange noises, medical equipment, and different types of touches than she's used to getting from you.
2. Full vetting and cleaning
Therapy cats need to be current on their vaccinations and be receiving regular vet checkups. They also need to be free of fleas and other parasites such as worms. You don't necessarily need to give your therapy cat regular baths, but you should brush or groom her before you leave for your therapy visit. Your cat must also tolerate having her claws trimmed.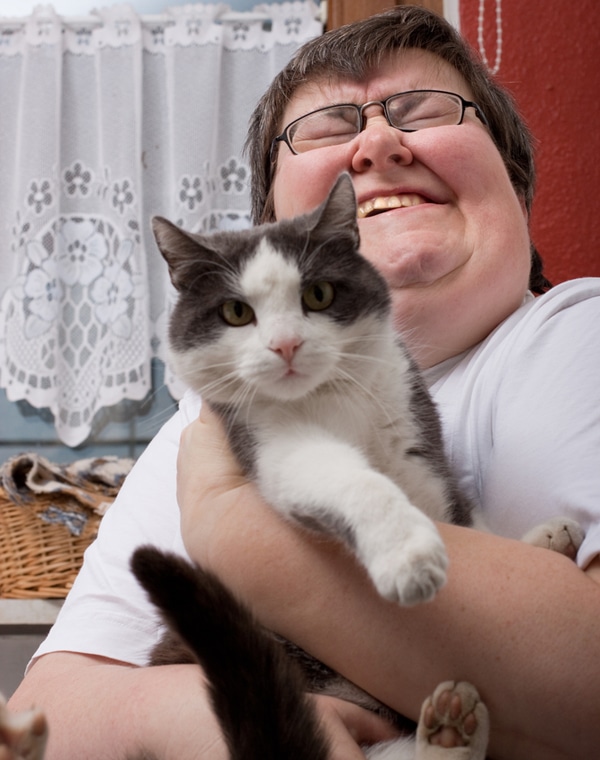 3. Leash training
Therapy cats need to be comfortable with wearing a harness and leash. Your cat doesn't need to be trained to walk on the leash like a dog because you'll simply be using it to keep her safe if she gets startled and tries to run away. Your cat should also be comfortable with traveling in a carrier and perhaps even riding in a pet stroller.
4. Cat handler training, too
Pet Partners (formerly the Delta Society) and other organizations offer handler training seminars and online courses. Another therapy animal organization, Love on a Leash, requires prospective members to perform at least 10 visits to a facility of their choice, supervised by an experienced LOAL member.
5. Professional evaluations for you both
Before you can be registered as an animal therapy team, your cat will need to be evaluated to determine her ability to handle new and possibly stressful circumstances. You also will be evaluated on your ability to interact with and control your cat. These control evaluations can be performed by a veterinarian. If the evaluator approves, you and your cat can be registered as a therapy animal team.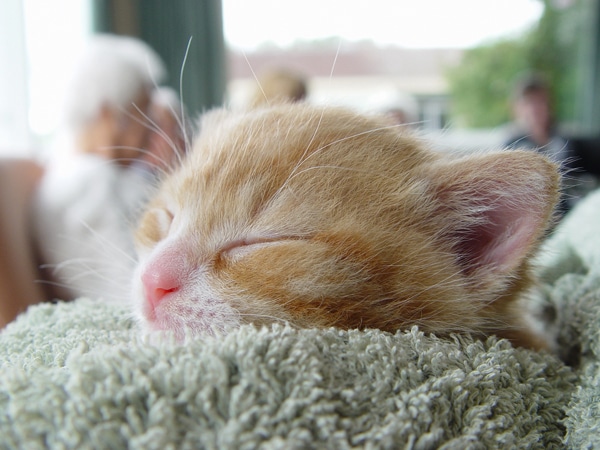 If you want to learn more about the requirements for therapy animals and the process of becoming a registered therapy team, visit Love on a Leash and Pet Partners.
Do you have a registered therapy cat? What was the training and certification process like? Have you had any particularly amazing experiences with your therapy cat? Please share your answers in the comments.