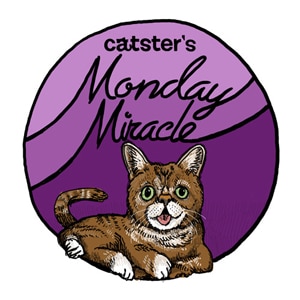 "I quickly realized that Liza didn't have either of her back legs," says Leyna, her owner, while recounting the story of how she came to welcome a two-legged kitten into her world.
She found Liza as an eight-week-old kitten scrapping out an existence in the parking lot of a gas station and its adjacent woods in Louisiana. Leyna says she made it her mission to trap her. As you might imagine, the rescue mission went down "pretty easily," what with Liza's lack of legs to scamper away on.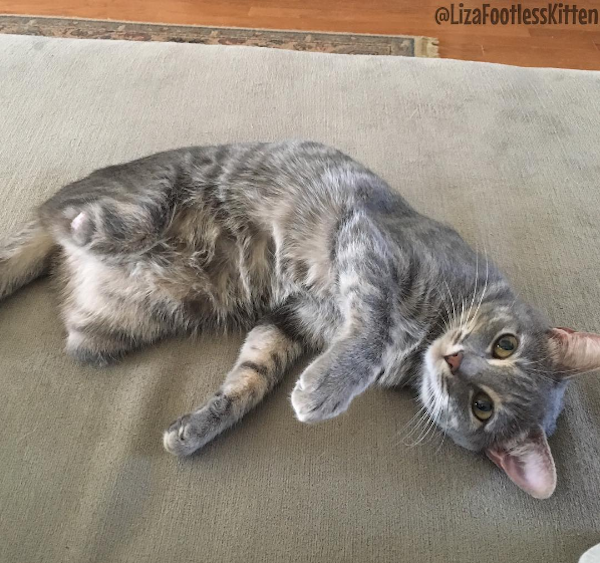 Once Liza had been successfully scooped up, Leyna noticed that her nubs "were raw and she was covered in ant bites."
Thankfully, Liza scrubbed up pretty nicely with some tender loving cat care. During her preliminary examinations vets concluded she was simply born without her two back legs, rather than being involved in some gruesome accident early in her life.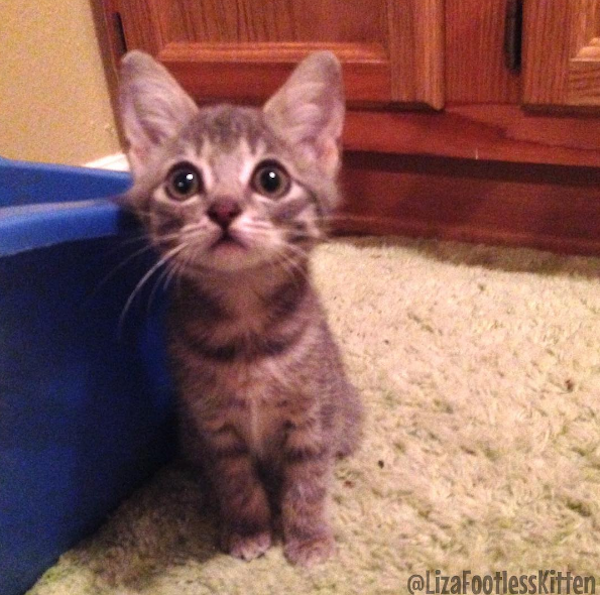 When it came to Liza's development and adjustment to cathood, Leyna recalls that during her kitten stage she managed to walk on her nubs as if there were actual feet. Unfortunately, as she got larger, this caused some ulcerations, and open wounds began to appear. Thus Liza was encouraged to walk only on her front limbs and use her nubs for balance purposes only.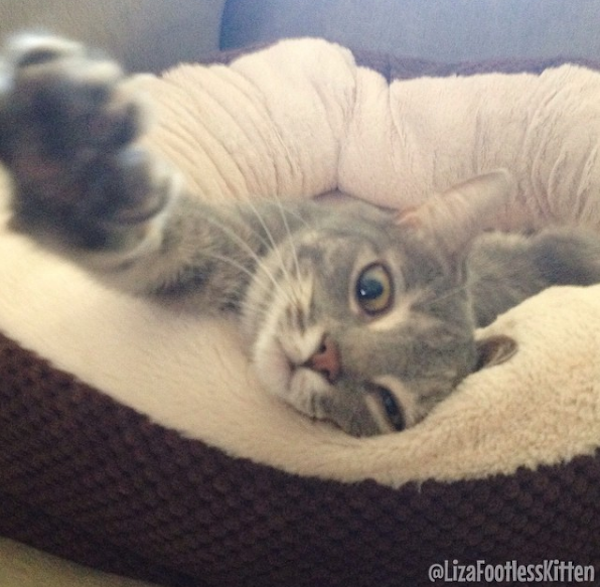 "Even though she has developed callouses and rarely gets wounds these days, she seems to have some nerve damage and doesn't put as much weight on her nubs anymore," says Leyna. "But it varies — sometimes she walks on them, and sometimes she chooses to balance on her front legs."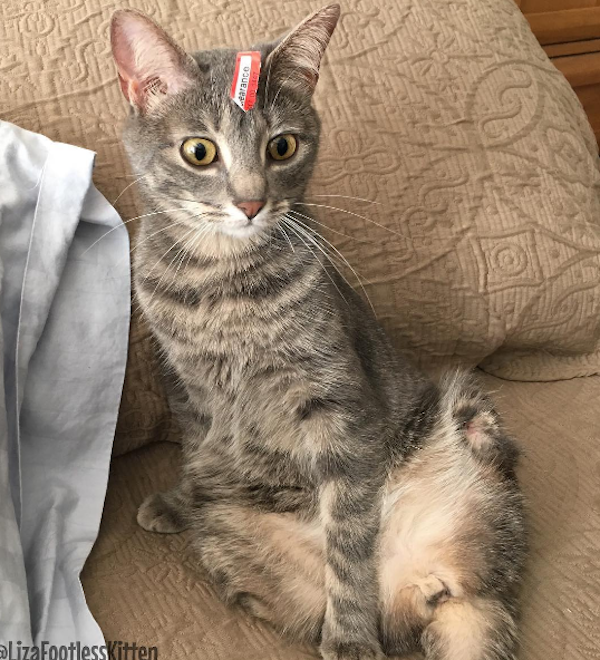 Day to day, this expressive cat now lives a "pretty normal life, all things considered." Leyna adds that Liza spends most of her leisure time in her bedroom, and naturally doesn't explore and strut around to the same degree that an average four-wheeling cat would. Strategically placed rugs and pillows help Liza to feel comfortable in her environment and with her nubs.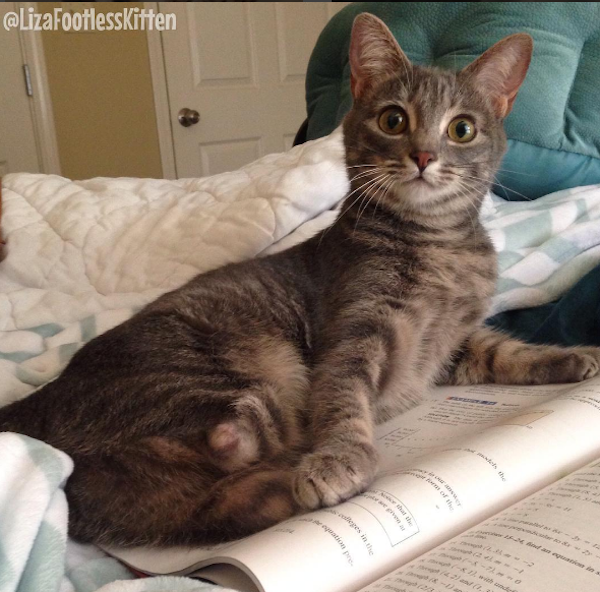 The bond between Liza and her human is a strong one. Leyna says that this extremely vocal kitty — who is always "chirping at me" — might appear nervous around strangers "but once she trusts someone she becomes the most affectionate little kitty.
"I've never known a cat to get as excited to see someone as she does when I get home at the end of each day."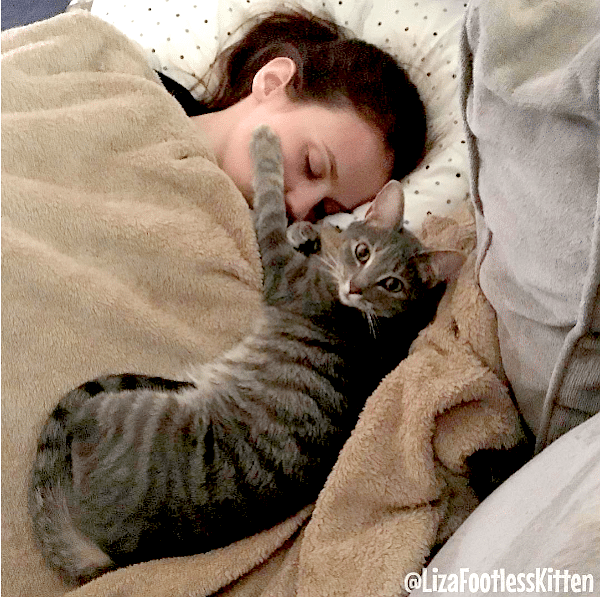 As Liza continues to coast through life, Leyna will keep close watch on the condition of her back and joints. The immediate future seems clear for this kitty — well, as long as soft surfaces are around for her to gravitate towards.
Asked what she'd tell people considering adopting a special needs kitty, Leyna says, "Having two feet is all that Liza has ever known. No one needs to feel bad for her or for any other special needs cat. They don't experience self-pity; they don't know they're any different.
"Cats are tough little creatures and should always be given a chance."
Follow Liza's adventures at her Instagram account.