For Brenda Barton, animal rescue is all about helping fill the greatest need. That was her goal in 2010, when construction began on Forever Home Feline Ranch, a nonprofit cat sanctuary in Springfield, Illinois. As Forever Home's president and founder, Barton wanted to create a sanctuary for "unadoptable" cats. This kind of facility was lacking, she believed, especially in the Midwest.
"It occurred to me that there were a lot of cats that weren't really adoptable in most people's eyes — the elderly cats, cats with some sort of physical disability or behavioral issues," Barton says. "And actually these were very healthy cats, and they had no place to go."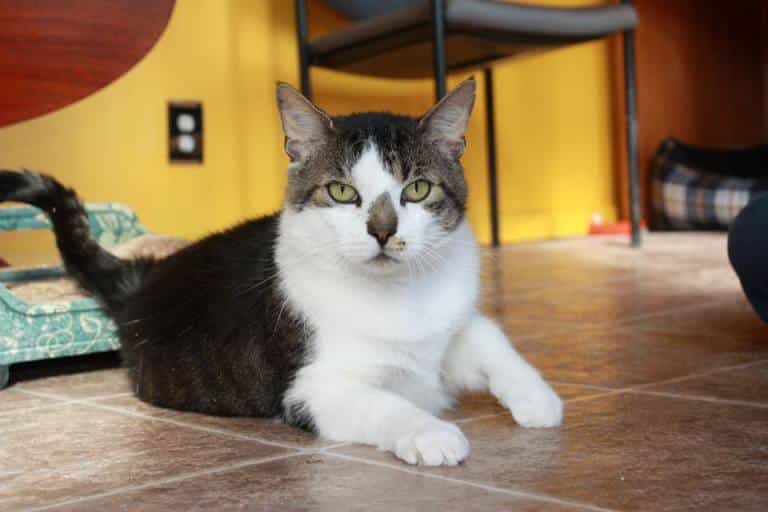 In that same vein, Barton noticed that many of the rescues in her area pulled animals from city shelters but would not take animals from the community. This was troubling, because each year many cats wind up homeless due to their owners' illness, disability, home foreclosure, or death. The lack of a no-kill shelter that would accept cats from community members left many people in difficult situations. It was even worse for the cats.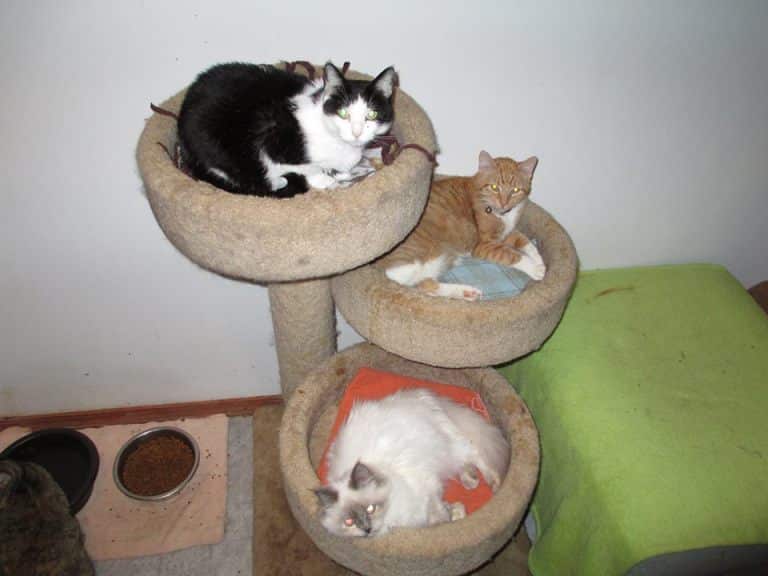 "Let's say Aunt Sally passed away, and she had four or five cats between the ages of eight and 13," Barton says. "Where do these cats go? They would end up at the shelter, and they would end up being put down because the shelter only has so much space."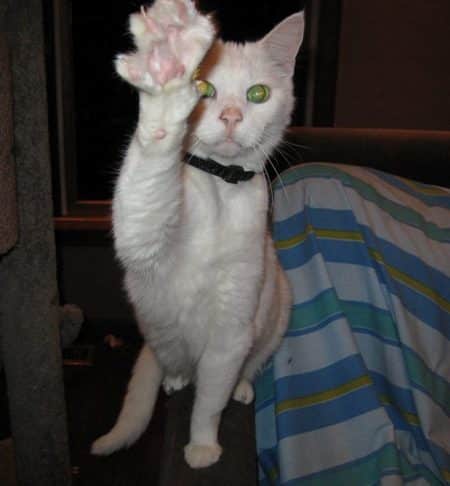 To address this problem, Forever Home primarily rescues cats from people who need to relinquish, mainly families of people who have passed away or people who are moving into nursing facilities, have had kidney or liver transplants, or lost their homes. Forever Home also works directly with several rescues in Illinois, Florida, Ohio, and Missouri.
Approximately 150 cats are under the care of Forever Home, with 60 to 70 cats living in the shelter and the more immediately adoptable cats (primarily kittens) in foster care. The shelter is run by volunteers, including a caretaker who lives on site.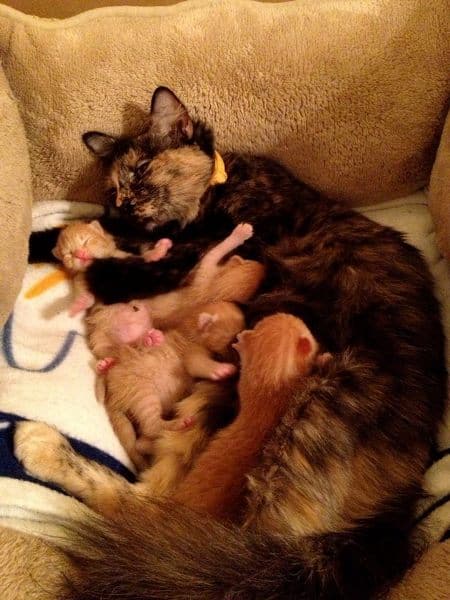 "The caretaker sees every one of [the cats] every day," Barton says. "She's there every night, and she makes sure the property is maintained and the cats are cared for. She's constantly sending me pictures of cats that might have a problem. She's my eyes and ears to the health and safety of the cats."
And when a cat arrives at Forever Home, the name of the shelter does not lie: That cat has a home for life. According to Barton, Forever Home does not operate under the traditional "cats in, cats out" approach. The shelter's main function is a sanctuary where "unadoptable" cats can live out their lives in a no-kill, cage-free environment. They even have special areas for cats with feline herpes and FIV.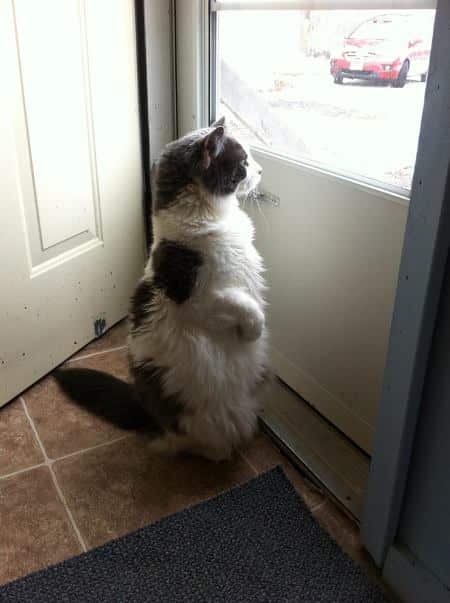 "When we take in a cat, we take in a cat for life," Barton says. "All cats are adoptable — if someone comes in and wants to adopt. But first and foremost, we are a sanctuary. We are their forever home until someone wants to adopt them."
The Forever Home philosophy has proven invaluable for cats like Sammie, who arrived at the shelter earlier this year. He was taken from a nearby rescue, where a Forever Home volunteer, who photographs animals at rescues to share on Facebook, found him languishing in a cage with a broken leg. His leg was set to be amputated; no one at the rescue had even attempted a less drastic fix.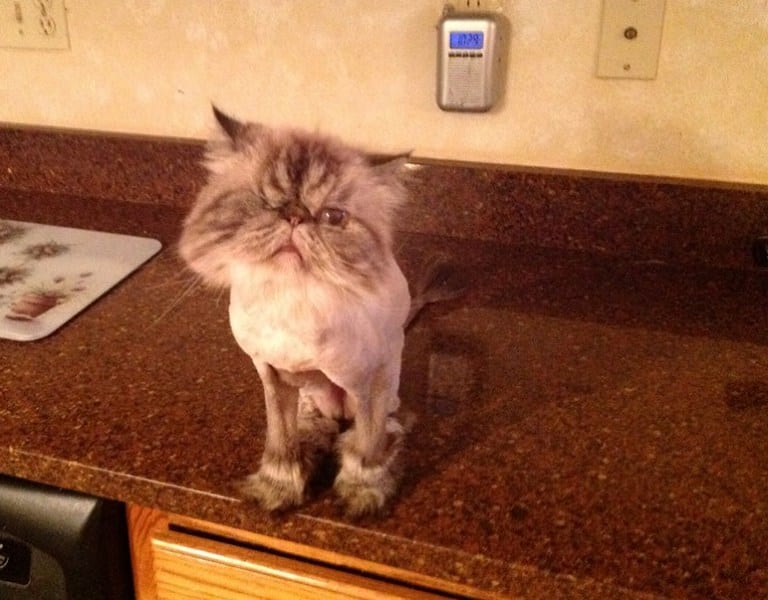 "She said he'd been sitting in a cage for three weeks with a broken leg, and they'd done nothing," Barton says. "[The volunteer] was very upset — she was hysterical when she called me. So I said okay — I'll take him."
The volunteer paid for Sammie's adoption and drove him to Forever Home, where Barton immediately took him to the vet. Barton was concerned about vet costs, as orthopedic surgery for cats can be very expensive. They were likely looking at "two or three thousand dollars that we probably didn't have in the bank."
But the vet was able to save Sammie's leg by inserting a fixed pin. He also informed Barton that the nature of the cat's injury was direr than anyone initially thought.
"The vet told me there were only two ways he could have sustained an injury of that nature: He was either hit by a car or a baseball bat," Barton says. "Cars I can kind of understand — he was an outside cat. But abuse is something that just makes me cringe."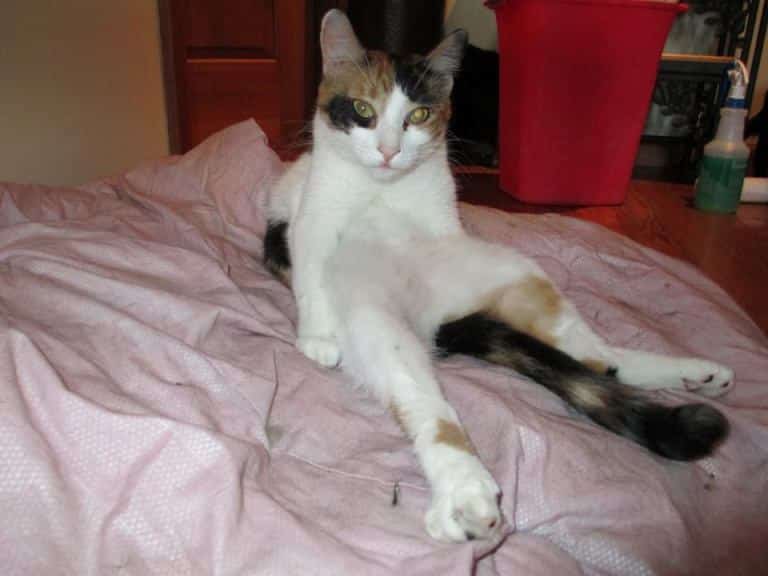 After three months, Sammie made a full recovery. His injured leg is about half an inch shorter than the other — but Barton says you'd never know. Even better: Sammie recently found his forever family.
"He just got adopted by a wonderful mother and child," Barton says. "It turns out that this child is in foster care, and this family is going to adopt him. He had a hard life. It was a match made in heaven and is one of the reasons we're in this business."
About Angela: This not-crazy-at-all cat lady loves to lint-roll her favorite dress and go out dancing. She also frequents the gym, the vegan coffee joint, and the warm patch of sunlight on the living room floor. She enjoys a good cat rescue story about kindness and decency overcoming the odds, and she's an enthusiastic recipient of headbutts and purrs from her two cats, Bubba Lee Kinsey and Phoenix.
More by Angela Lutz:
Do you know of a rescue hero ÔÇö cat, human, or group ÔÇö we should profile on Catster? Write us at [email protected].